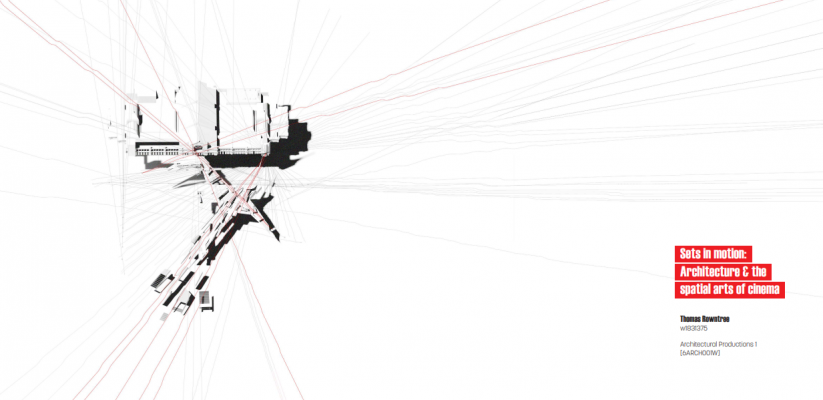 OPEN2022 is the School of Architecture and Cities' annual exhibition celebrating Architecture students' exceptional end-of-year projects. The exhibition reflects the varied design approaches, diversity of the students, and their place at the heart of London.
We sat down with Thomas Rowntree, an Architecture MArch (RIBA Part 2) student to find out more about his project.
What are you most excited about for the degree show?
After being so invested in our projects throughout the year, I am most excited to take a step back and enjoy the rest of the cohort's work and see all the hard work that everyone has put in. It's an exciting and inspiring moment to see an entire year's work on display after eight months of work and it's great that we can have external people experience that too. It is also an opportunity to professionally display and discuss our projects with people that may be new to our work. 
What are your plans after graduation?
Although I have one more year remaining of the Masters of Architecture course, I am already looking forward to potential architectural assistant positions in London. After the degree show I will most definitely take a good few weeks off but then I will be working as a Part 1 Architectural Assistant throughout the summer to gather some more experience before returning to my studies in September. 
What are long term career aspirations?
My long term plans are to get my full qualification and build up enough experience to start up my own practice. This has been an aspiration of mine since I started my studies in architecture. I am currently trying to put the pieces in place by connecting and building a profile on social platforms.
The exhibition will launch at 5.30PM on Thursday 16 June with a hybrid event, for both in-person attendees and those who may wish to attend online (via Zoom).
The physical exhibition will be supported by an open-ended online iteration OPEN 2022, which will launch at 5pm on 16 June via this page.
OPEN 2022 forms part of the 2022 London Festival of Architecture with a number of events planned across the University to coincide with this year's theme of 'Act'