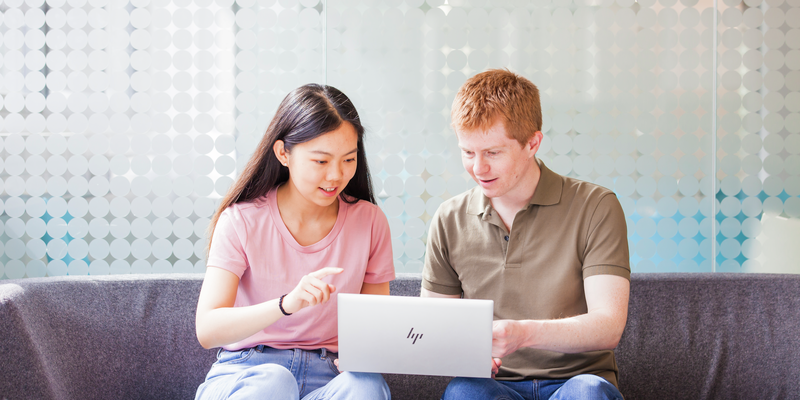 Personal statements are one of the key components that help universities decide whether to offer you a place on a course or invite you to an interview.
First impressions are important, and your personal statement will be an indication about who you are and your suitability for the course. Prior to this, academic and admission tutors only know your previous qualifications, school, and predicted grades from the UCAS application. Therefore, a personal statement gives you a chance to showcase the best of your interests and abilities. Make the most of a first impression to convince the reader of your potential to succeed at university.
Starting is often an obstacle for many aspiring undergraduates. Below you can find tips to get ahead of the UCAS deadline and create your powerful first impressions!
Set your priorities before you start writing the first draft. Ask yourself 'why'. Why do you want to study the course? Why is university the next step for you? Why does this course allow you to achieve your goals? From your introduction paragraph, your priorities should be clear to the reader and visible across the remainder of your personal statement.
Showcase to the reader that you are motivated and committed to studying this course at length. You may be spending the next three to five years studying the course in-depth, so why do you want to do this?
The reader will be looking for you to evidence and explain rather than just giving a description. Back up everything you state. For example, if you claim to be good at written communication, critical analysis, and teamwork – provide examples of where and how you developed these skills.
Use the ABC rule for structure. Activity, Benefit and Course. What was the activity (e.g., work experience, part-time job or volunteering)? What benefit did you gain from this (e.g., developed skills, tackled difficult concepts, or furthered knowledge). How is it relevant to your chosen course (e.g., easily grasp scientific methods, take part in a placement year, insight into potential career route)?
Remember if your points don't link back, then they aren't relevant.
 Your current studies have given you a wide range of knowledge and prepared you for academic challenges. Link your current studies and their relevance to the chosen course or field.
Rather than stating 'I do a BTEC Level 3 in Business Studies and A-level English and Philosophy' – the reader wants to know specifics. Is there a particular unit you enjoyed? Did you deal with challenging concepts? Have you gone beyond the curriculum and researched to further your understanding?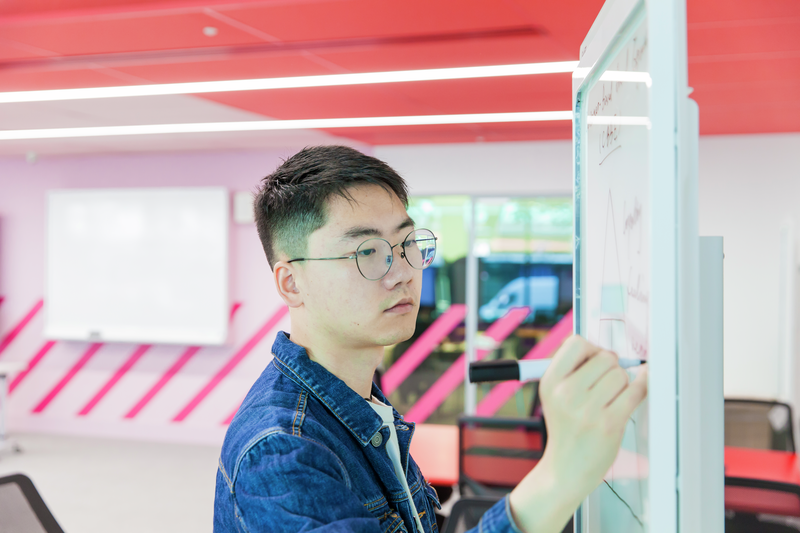 Some courses have directly linked careers after graduation. For example, studying a Nursing degree means you are likely to pursue Nursing. Likewise with Architecture, you may have goals to become a Chartered Architect. The reader will find it useful to understand your goals, aspirations, and career directions.
A useful tip is to research the career as well as the course. Let's use the example of a Nursing degree. Upon graduation, you are likely to become a Nurse in the NHS. The reader will be looking to see if you have demonstrated values of the NHS Constitution, and researched the regulatory body for nurses, the Nursing and Midwifery Council. This provides a good indication of your potential for success at university.
Spelling, punctuation, and grammar are just as important as the content of your personal statement. Your writing style should be clear, concise, and easy to read by using plain formal English. Formal doesn't mean fancy, so you don't need to use a thesaurus to find extravagant words to explain your points. The reader wants to identify that you can write clearly, organise an argument, use examples and be convincing throughout. The more drafts you write, the better you can spot areas to edit or cut down. This will also help you to stick with the 4000-character count limit.
If you plan ahead and are happy with your personal statement, it's useful to gain feedback before submitting.  Ask friends, family, teachers, and careers advisors for support. An outside perspective could help you spot mistakes that you missed.
For more information, you can refer to advice and guidance via UCAS.