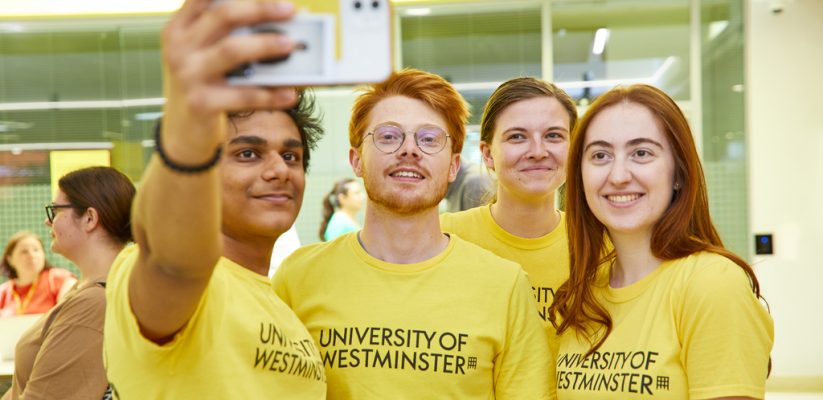 Open Days at universities offer valuable insights into campus life, course options, and the student experience. Now that you've attended our Open Day, in this article, we will guide you through the next crucial stages of your journey towards studying at a university. 
Step 1: Reflect on your Open Day experience 
Take some time to reflect on your Open Day experience. What aspects of the university stood out to you the most? Did a specific course or subject area capture your interest? 
Here are some things to consider to help you reflect on your Open Day experience: 
Your personal interests – Does the content of your chosen course resonate with your personality, interests, and passions? 
Location, campus facilities and resources: Evaluate the campus facilities such as libraries, laboratories, sports facilities, and other specialist facilities. Could you see yourself studying there? Did it feel like the right fit? How would you commute to university? 
Student services: Investigate the student support services provided by the university. For example, at Westminster, we offer services such as counselling and mental health services, academic support, and personal tutoring. 
Career and employability services: Make sure that the university you choose offers networking events and career guidance. Our Careers and Employability Service offers students' internship opportunities, workshops, and tailored support. 
Step 2: Research your chosen course 
After your visit, we encourage you to dive deeper into the courses that caught your eye during the Open Day. Explore the curriculum, available modules, assessment methods, and any special opportunities related to your field of interest.  
Understanding the course specifics will help you make an informed decision. Have a thorough read of our course finder on our website. You can also browse our subject areas. 
Step 3: Attend information sessions and workshops 
Check if the university is hosting any post-Open Day webinars or workshops, whether in-person or online. At Westminster, we offer the 'unfiltered series' where you can speak directly to students online. You can also speak to our students online via Unibuddy at any time. We also organise sessions on important topics such as how to manage your mental health and wellbeing, how to draft personal statements and much more. You can keep an eye on these events on our events page. 
Attending these sessions will provide you with essential knowledge to navigate the next stages of your application process. 
We also have dedicated sessions for parents. There are also campus tours and further open days if you wish to have a second look before making a final decision. 
Step 4: Begin the application process 
Once you're clear on the previous steps, you can start preparing your application for the universities and courses you've shortlisted. This includes gathering required documents, drafting a compelling personal statement, and organising letters of recommendation. Pay close attention to application deadlines and ensure your submission is thorough and tailored to each institution. 
At Westminster, applying for one of our undergraduate courses is simple – just click on the red 'Apply' button at the top of our course pages. You will be directed to the UCAS website (Universities and Colleges Admissions Service) to make your application. 
Completing your application through UCAS is a crucial step, and the details of the process are provided on the UCAS website. 
If you still need help applying, you can email our course enquiries team at course-enquiries@westminster.ac.uk or call them on 0207 911 5000 ext 65511. 
Step 5: Don't forget to enjoy the journey 
Your journey towards studying at a university is an exciting one, and we are here to support you at every stage. While it can be stressful, strive to stay motivated, conduct thorough research, and select a path aligned with your passions. Don't forget that this is one of the most exciting times of your life, so try to enjoy every moment! 
About Westminster 
As one of the most diverse universities in the UK, we are a global university with London energy, with more than 19,000 students from 169 countries. For more information about our courses, visit the University of Westminster website.