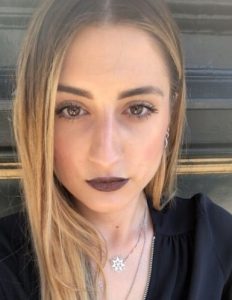 Alexia Occhiocupo
Degree: BA (Hons) Chinese and Global Communication
Exchange destination: Beijing Foreign Studies University (BFSU), China
Hey there, I am Alexia. I come from Italy and I have been living in London for few years. Last summer I went to China to study and practice the language and travel solo around the country. I left my heart in Beijing, hence I chose it as my exchange destination! I love cooking, eating and drinking wine. Asian cuisine is my favourite, but I also need pizza once a week! I like traveling and experiencing new cultures, and I am always up for a last-minute trip! My motto? 'Make it happen!'
---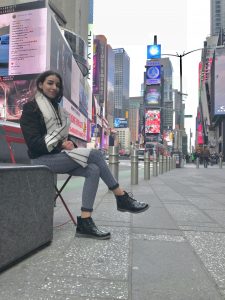 Ikram El-Hayyani
Degree: BA (Hons) French and International Relations
Exchange destination: Universite' de Paris Sorbonne IV, France
Hello everyone! I am Ikram an Italian girl with Moroccan origins who moved to London to study French and International Relations 2 years ago and now I am moving to Paris for one whole academic year. Pretty confusing, I know! Too many countries and languages involved but this is my life and my multicultural background has shaped my personality making me particularly keen to explore new cultures, curious to understand people's views on the world and adaptable to any situation. So why Paris? Because it is one of the most multicultural European capitals and it is literally next door. I have high expectations for this adventure and I am sure that France will fulfill them.
---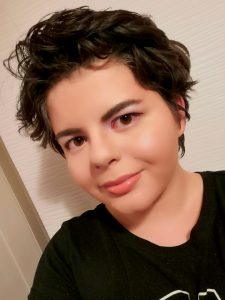 Degree: BA (Hons) French and Global Communication
Work placement destination: Beauceville, Quebec, Canada
When I applied for a job as an Language Teaching Assistant, I didn't expect it to go anywhere. It sounded like one of those bizarre yet exciting experiences that happen for the lucky university students among us; go to a small, faraway town and work a small job that offers hands-on experience relating to your degree. Luckily for me, my application did go somewhere, which means that I am going Beauceville, Quebec, to teach English to secondary school students. It's certainly an adventure for me as I've never left Europe until now. Here's hoping that I'll have plenty to talk about!
---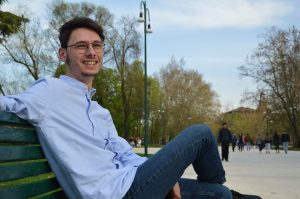 Riccardo Petrachi
Degree: BA (Hons) International Business
Exchange destination: RMIT University, Melbourne, Australia
Hello everyone! Here writing is Riccardo, a native Italian guy who moved to London two years ago to study at the University of Westminster. I consider myself as an energetic, enthusiastic and open-minded head who is always looking for new experiences and enjoyable moments. Are you wondering which are my passions? Give me a destination, a time schedule and a boarding pass and I am ready to go to explore the world in all of its aspects and corners. My friends would describe me as a crazy and funny guy, and if you are having a sad day, give me a call and I will make you laugh. My exchange destination is Melbourne, in Australia. Why this country? I have always lived in Europe, and I wanted to go somewhere far, new and unexplored and Australia for me is a country I could not even imagine it exists. So, here I am, ready to live the Aussie experience and life. I am sure it is going to be a great year. 
---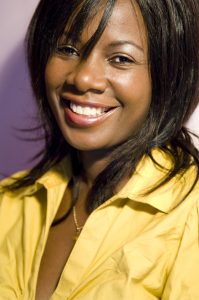 Jennifer Nash
Degree: BA (Hons) PR and Advertising
Exchange destination: Suffolk University, Boston, USA
Personal blog: https://tomcblog2.wordpress.com/author/studentatlast/
I am an avid traveller by nature. My friends would describe me as a compassionate, intuitive extrovert with a thirst for adventure and discovering new things. Going to the USA for my exchange was a natural choice as it makes me rediscover my inner self which I feel has somewhat been suppressed for a while. I chose Boston as my destination because I have always been intrigued by this seat of learning being in proximity to MIT and Harvard; I can experience the 'intellectual vibes' of Ivy league first hand while keeping it real at Suffolk and simply enjoy sea food!
---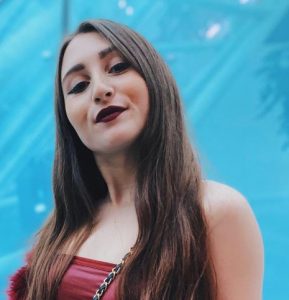 Martina Vittoria Pisacane
Degree: BA (Hons) Sociology and Criminology
Exchange destination: Royal Melbourne Institute of Technology (RMIT), Melbourne, Australia
Hey guys! My name is Martina and I am so excited to start blogging about my experience abroad.  A little bit about myself: I was born in Italy and after living in California and in London for the last 3.5 years I decided it was time to explore the land down under. So here I am, packing my huge flamingo suitcase ready to fly to Melbourne! I am known to be clumsy and loud, and always up for a drink and a chat. And if you like pizza and chihuahuas we might as well be soulmates. Also, I am THAT friend that takes your good Instagram pics when everybody else makes you look like a potato! Stay tuned!
University of Westminster 309 Regent Street, London W1B 2UW General enquiries: +44 (0)20 7911 5000 Course enquiries: +44 (0)20 7915 5511 The University of Westminster is a charity and a company limited by guarantee. Registration number: 977818 England
We use cookies on this site, to enhance your user experience. By clicking any link on this page, you are giving your consent for us to set cookies. more information
The cookie settings on this website are set to "allow cookies" to give you the best browsing experience possible. If you continue to use this website without changing your cookie settings or you click "Accept" below then you are consenting to this.