To help you during exam season, we've been reaching out to students, alumni and academics to provide you with the best possible advice to help you ace your exams. This week we speak with UG Marketing Course Leader, Darrell Kofkin who recorded a brilliant podcast all about best practices for taking your exams. Listen to what he had to say below!
[soundcloud url="https://api.soundcloud.com/tracks/319376745″ params="auto_play=false&hide_related=false&show_comments=true&show_user=true&show_reposts=false&visual=true" width="100%" height="450″ iframe="true" /]
To summarise…
Preparation
If you've done the reading, been to the seminars and engaged with the materials, you're going to have an easier time when it comes to your exams. Look at past exams from your module and see what types of questions were asked.
Rehearse, Rehearse, Rehearse
Use past exam papers to test yourself with. You also will need to get into the habit of writing more, in an exam you'll be expected to write for 2-3 hours so practice your writing!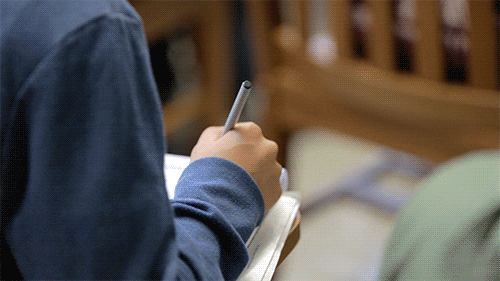 Planning
Make a note in your phone when and where your exams are taking place and give yourself plenty of time to get to each of your exams. We know what British Transport can be like…
Day of the Exam
Get there early to give yourself a chance to relax and grab a drink beforehand. Make sure to read the exam paper carefully, prioritising questions you feel confident with and what you feel will give you maximum marks.
Also, you need to consider time management on the day, listen to the given planning time and make the most of it! Make sure you write as much as you know, if you find yourself running out of time, put your final thoughts into bullet points as it could still be worth marks.
Make sure your writing is clear and easy to read for markers, break into short paragraphs, use highlighters etc.
Finally
We want you to do the best you can, we're not here to trick you! We're rooting for you on the sidelines. Good Luck!!!
---
Thank you to UG Marketing Course Leader Darrell Kofkin for recording this incredible useful podcast on how to prepare for your exams. If you are interested in a Marketing course, see the range of courses we have to offer here.
Social Media Officer
at
Westminster Business School
Latest posts by Faye Murphy (see all)