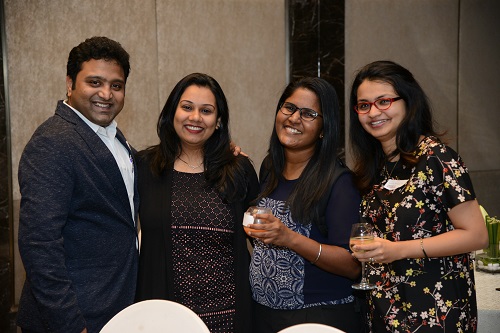 At the University of Westminster we have a thriving alumni community of over 170,000 individuals spanning 160 countries. As a globally-focused university, we have been working hard to create even stronger bonds with our international community.
We are now excited to announce the launch of the 2016 alumni committee in New Delhi. The University of Westminster India Alumni Network (WIAN) has over 900 active members, and the committee will support the University in creating links with prospective and graduating students, providing internship and mentoring opportunities and organising local events and activities.
The New Delhi committee of volunteers includes President Jigar Mehta (Marketing Communications MA, 2010), Akshay Khullar (Computer Animation MSc, 2007), Monica Hariharan (Media Management MA, 2011) and Alumni Adviser Vikram Mathur (Accounting and Finance BSc, 1982).
This year, committees have also been established in Hong Kong and Beijing, all of which contribute towards the University's global vision.
You can find out more about the alumni committee and their activities on the University of Westminster international alumni pages.
Please do connect with us if you would like to be a part of WIAN or would like to volunteer your time for the University. Please write to Anju Singh, Regional Adviser (South Asia), at a.singh1@westminster.ac.uk or call 011 4212 4112. To register for Alumni Online please visit: westminster.ac.uk/about-us/alumni.
Photo credits
Top: Alumni mingle at a WIAN event in Mumbai
Bottom left: New Delhi Alumni Committee President Jigar Mehta
Bottom right: New Delhi Alumni Committee Member Akshay Khullar
Latest posts by Heather Ridal (see all)