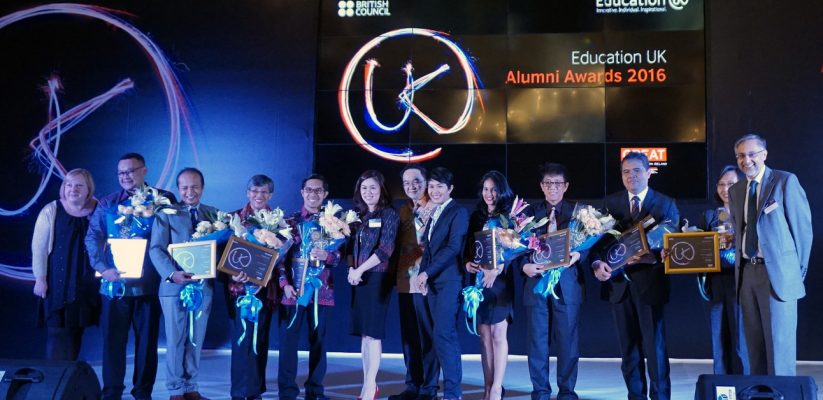 Our international graduates are a vital part of the University of Westminster alumni community, and we have two amazing opportunities to celebrate your success and showcase your achievements to the world.
British Council Alumni Awards
With 56 awards across 14 countries the British Council Alumni Awards are a great way to win international acclaim. Could you be eligible? If you studied at Westminster during the last 15 years and currently live in one of the following countries you can apply:
Egypt • Ghana • Greece • Hong Kong • India • Indonesia • Malaysia • Mexico • Nigeria • Pakistan • Saudi Arabia • Thailand • Turkey • USA
Last year, Westminster Fashion Business Management alumna Theresia Alit Widyasari won the Entrepreneurial Award in her country of Indonesia. Theresia founded three independent clothing retail stores in Jakarta's hippest location, creating job opportunities for young people who design, manufacture and market the products locally. She attended a prestigious ceremony in Jakarta to collect her award and meet other successful alumni from UK institutions.
It's quick and easy to apply, just visit the British Council Alumni Awards 2017 website for more information and to complete an application. The closing date for applications is Monday 31 October, so apply now. Good luck!
#WeAreInternational
University of Westminster is proud of our global outlook and international alumni community which spans 180 countries. Help us to celebrate diversity, inclusivity and internationality at the University of Westminster and all UK universities with #WeAreInternational.
#WeAreInternational is a campaign that was started by the University of Sheffield but has now become a UK university-wide initiative to show the world that Britain is open to all. During World Week, which runs from Sunday 23 October to Saturday 29 October, we will be running a special social media campaign.
And we need your photos! We want photos of you in front of a famous landmark in your country or city. In France? How about a photo in front of the Eiffel Tower. In India? Show us a photo of you in front of the Taj Mahal. These can be old holiday snaps or new selfies – just send us a photo along with a quote about what it was like to study in the UK as an international student and to be a part of the fantastic diverse campus community that we have here at Westminster.
We would also love you to join in the social media campaign which will be trending next week on both the University of Westminster and University of Westminster Alumni social media accounts, but please do send the photos and quotes to alumni@westminster.ac.uk as we have special plans for these.
Latest posts by Heather Ridal (see all)