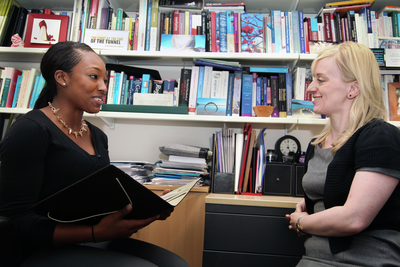 Mentoring
Make a difference to a student's understanding of UK working practice. Join our Postgraduate and MBA International Mentoring Programme. Contributing just four hours of your time (across four months a year) can help a student on the road to their chosen career and is a rewarding way to give back to the University. Mentoring can also be a valuable achievement to note on your CV. Apply now to become a mentor.
Internships
Is your business or company in need of talented and committed interns? We have well-educated and motivated postgraduate and MBA students, seeking eight week, part-time  internships to gain practical experience as part of the Postgraduate Internship Programme.  If you are interested in gaining this additional support, please contact Abigail Swain at wbs-bet@westminster.ac.uk for more details.
Not a business graduate? There are still plenty of opportunities on offer. Apply now for our mentoring scheme or email us for more information about work placements.
Latest posts by Heather Ridal (see all)