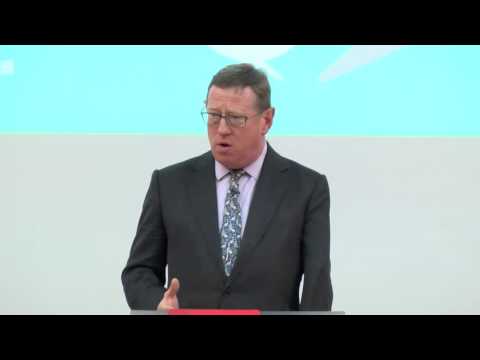 James Wates CBE joined us earlier in February for Westminster Talks, the University's series of lectures which invites the best minds to explore topics that fascinate, challenge and intrigue us.
James is a proud Westminster alumnus, graduating in Estate Management in 1983, and is also a Governor of the University. He has gone on to have an immensely successful career, becoming Chairman of Wates Construction in 2013. He is also Chairman of the Prince's Trust Built Environment Leadership Group, Vice Chairman of the Queen Elizabeth's Foundation for Disabled People, and a Governor of the University of Westminster. In January 2012, James was awarded a CBE for Services to Construction and the Charitable Sector.
You can now see our recording of his fascinating lecture, as James talks about the impact that the built environment can have on our health and well-being, and the long-lasting consequences when things go wrong. The solution lies in a higher degree of professionalism – but can the built environment possibly become as professional as the medical field?
Latest posts by Heather Ridal (see all)