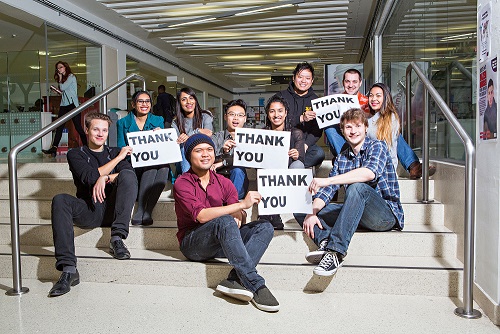 Vital funds have been raised for the University, including for pioneering breast cancer research and student scholarships, through the generous support of alumni for our annual Telephone Appeal. The 2015 Telephone Appeal was a huge success with over 1,000 alumni being contacted and £63,000 pledged in donations. Alumni also shared stories and experiences of their time at the University with our student callers.
The success of the 2014 Telephone Appeal enabled crucial research to be undertaken by the Breast Cancer Research Unit within the Department of Biomedical Sciences. One project saw the development of methods to help determine the responsiveness of cancer patients to biological treatments such as Herceptin.
PhD student Tayebeh Azimi has been investigating methods for growing breast cancer cells to better mimic physiological conditions in the human body. Using funding from the Telephone Appeal, she was able to establish breast cancer cells cultures before investigating the effects of different drugs on them. Tayebeh explained, "The Alumni Fund has been a great help as it has supported the purchase of the apparatus essential for growing tumour cells and investigating targeted therapy for breast cancer."
This pioneering work would not be possible without the support of our alumni. In addition to securing further donations towards breast cancer research during the recent Telephone Appeal, our student callers also raised funds for our employability and enterprise initiatives as well as much-needed support for student scholarships.
Over the years the generosity of our alumni has made huge contributions to students' lives; most recently the newly-created 'New Generations Awards' have helped six academically gifted students to achieve their potential and realise their ambitions despite financial hardship. The Alumni Fund also supported the restoration of the historic Regent Street Cinema which will showcase exceptional student work.
Find out more about the Alumni Fund, email us at development@westminster.ac.uk or call 020 7911 5741.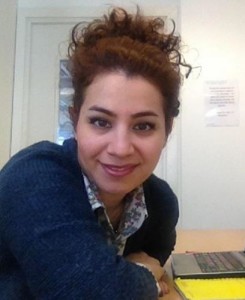 Latest posts by Heather Ridal (see all)