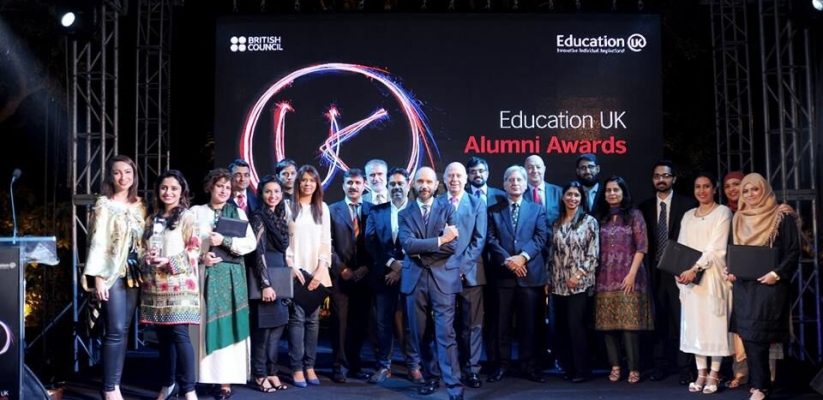 Five University of Westminster Alumni have been announced as finalists for the prestigious British Council Study UK Alumni Awards, surpassing the three Westminster finalists for 2016.
The British Council Study UK Alumni Awards, now in their third year, celebrate the outstanding achievements of international alumni and showcase the impact and value of a UK higher education. They recognise and reward alumni who have used their UK education to go on to make a positive contribution to their communities.
Rohit Pradhan (Audio Production MA, 2006) and Sameer Pitalwalla (Media Management MA, 2007) from India, Faisal Abbas (Marketing Communications MA, 2009) and Yasser Binahmed (Corporate Financial Law LLM, 2011) from Saudi Arabia, and Lefteris Pitarakis (Photojournalism MA, 2016) from Turkey, have all been selected for their achievements and outstanding careers since graduating.
Three awards are available for each country – the Entrepreneurial Award, the Professional Achievement Award and the Social Impact Award – with finalists being judged on their impact, the influence of UK education on their success, media traction, and their potential to influence and inspire. Rohit, Faisal and Lefteris have all been nominated for the Professional Achievement Awards in their respective countries, while Sameer and Yasser have been nominated for the Entrepreneurial Award in their countries.
Finalists are invited to a high-profile award ceremony to meet other successful alumni and influential guests, for an opportunity to raise their profiles to an international audience and extend their professional networks. Award winners will also be invited to join the panel of judges for future awards.
All nominees need to have studied at a UK university to degree level or above within the last 15 years and reside in one of 14 countries: Egypt, Ghana, Greece, Hong Kong, India, Indonesia, Malaysia, Mexico, Nigeria, Pakistan, Saudi Arabia, Thailand, Turkey or the USA.
Rohit described how his time at the University of Westminster has been influential to his nomination: "It is an honour to be a finalist for the British Council Study UK Alumni Awards 2017. The University of Westminster has a legacy and tradition of producing professionals, and this award would not have been possible without the world-class education I received."
Last year, Fashion Business MA graduate Theresia Alit Widyasri won the Entrepreneurial Award for Indonesia.
Latest posts by Heather Ridal (see all)