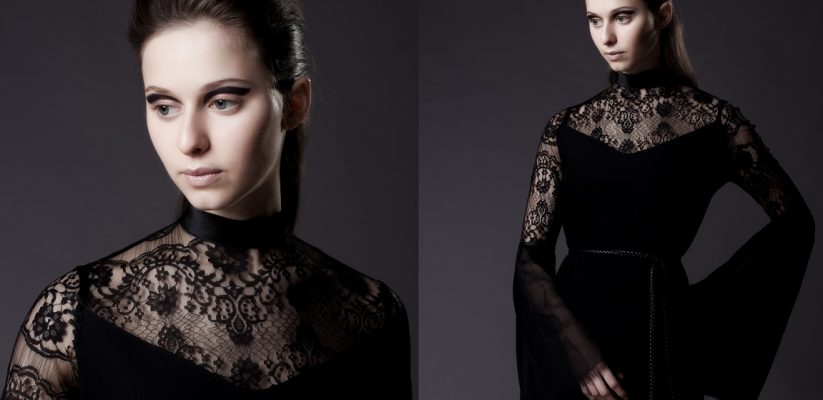 Laboni Saha (Fashion Business Management MA, 2012) grew up India surrounded by inspiration in her garden and making clothes for her dolls. At art school in Russia she learnt how to draw and paint, and as a teenager she honed her seamstress skills by creating her own clothes to wear.
It was a natural next step to study for a BA in Fashion Design at the National Institute of Fashion Technology in New Delhi. For her year abroad, Laboni joined the London College of Fashion where she experienced the amazing privilege of working with Adidas and Stella McCartney on a project for the 2012 Olympics. The graduating project for her degree received the Award for Innovative Use of Textiles from the Ministry of Textiles, which praised her use of traditional fabrics in a contemporary context.
In 2011, Laboni was awarded the Rajbir Singh Scholarship to study for an MA in Fashion Business Management at the University of Westminster. This scholarship was established in memory of Rajbir Singh, a former student on the same course.
After years of building up her experience in the fashion industry, as both a designer and a buyer, Laboni decided to go solo and establish her own fashion label, L SAHA. L SAHA is a luxury women's-wear label, which blends traditional crafts with modern fashion, and uses clean, crisp silhouettes as a canvas for Laboni's imagination. About to launch her second season at London Fashion Week this September, her designs have also graced the pages of Vogue, Elle and Harpers Bazaar.
Laboni finds inspiration in the human mind, emotions and nature, and incorporates her own hand-painted motifs and verses of her poetry into her designs.
We asked Laboni to share her inspiration, her memories of Westminster and her experience of being a business woman with us.
When do you first remember being interested in fashion and making clothes?
I have been interested in clothes and making clothes long before I understood the term fashion. I have always been observant of the ways people around me were dressed, including my mother and grandmother, even my dad. The characters in my fairy-tale books got me very interested in drawing. Soon after I started making clothes for my dolls out of old cushion covers and anything I could get my hands on.
What did you most enjoy about being a student in London?
The scope to be part of many exciting projects was very enjoyable. However the insight we got into the global fashion industry and how it operates was priceless.
During your time at the London College of Fashion, what was it like being involved with the 2012 Olympics through your project with Adidas and Stella McCartney? 
It was one of the most exciting live projects I was a part of during my BA. Every few weeks during the project, we would meet the design team from Stella McCartney and Adidas to present the work progress. It was very exciting and nerve-racking at the same time.
Where do you find your inspiration?
A lot of my inspiration comes from my childhood memories in India. Growing up we had a garden around the house that hosted over 100 flower shrubs and plants. The plethora of colours, scents and sounds I experienced throughout my childhood is always with me when I design.
What are the challenges of running your own business?
There are many challenges, yes! But it is fun. It's a journey that lets you push your limits every day and discover your true potential.
What has been the highlight of your career so far?
L SAHA (the brand) has definitely been the highlight of my career so far. As a young brand being featured in British Vogue was also very exciting.
What advice would you give to others hoping to embark on a career in fashion?
Being mindful of the amount of work that goes behind the scene is very important. Always remain grounded. There is no substitute for gratitude and hard work.
Find out more about L SAHA: www.lsaha.co.uk.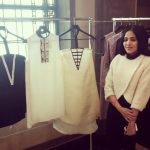 Photo credits
Top: Designs from L SAHA
Below: Laboni in her studio
Latest posts by Heather Ridal (see all)