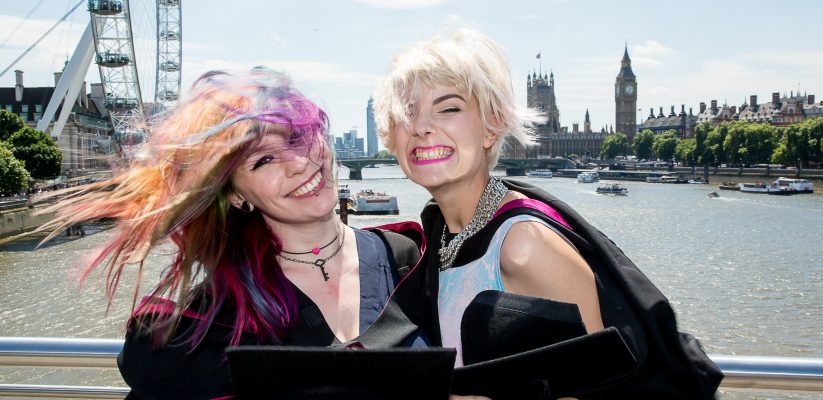 You may have graduated, but your journey with the University of Westminster does not end here.
The University is with you for life, and the alumni team is here to provide you with all the support and guidance that you need as a new graduate, and into the future as you develop your career.
So to get you started, here are the top ten alumni benefits:
1. Stay Connected
Sign up with Alumni Online for a one-stop place to keep connected to the University and to keep your contact details up-to-date so that we can always get in touch with priority invites for events and the latest offers.
2. Visit us
You can still visit the University using your alumni access card. Your access card allows you to visit all the campuses, libraries and the exclusive alumni room, so it is great for finding a space to work or relax in the middle of the city.
3. Keep up-to-date
We will email you regularly with your alumni e-newsletter Network, which will keep you up-to-date with the latest news, events and offers. If you provide us with a current address, we can also send you our annual Network magazine.
4. Access your free careers support
The Career Development Centre can support you with drafting job applications, preparing for interviews and finding opportunities for up to three years after you graduate.
5. Keep learning
If you plan a career in academia or would like to continue your education, then as an alumnus of University of Westminster you are entitled to up to 15% discount on postgraduate studies if you decide to stay with us, as well as discounts on a range of short courses and evening classes.
6. Network at our events
Come along to our free networking events to meet fellow alumni, staff and current students over a glass of wine. We regularly hold events with interesting and engaging speakers from a range of disciplines so you can network and keep up-to-date with your sector or learn about a new subject.
7. Make the most of the discounts
You can continue to use the gym and sports centre with a discounted membership rate, get a 25% discount on room hire rates on all lecture theatres and classroom spaces across the campuses, and discounts on the function rooms at the sports complex at Chiswick.
8. Stay during the summer
If you choose to move away from London, then you can still come and visit by staying in the summer accommodation with a 25% discount.
9. Hold a Reunion
Keep in touch with your University friends by holding a reunion. We can support you in getting in touch with other alumni and assist with the organisation of your event.

10. And most importantly, keep in touch with us
Stay connected with the alumni team, the University and your friends through the Alumni Online, Facebook, Twitter and LinkedIn. We love to hear from our alumni, so email us on alumni@westminster.ac.uk to let us know your news, thoughts and to find out what we can do for you.
We have a full list of alumni benefits on the alumni website.
Latest posts by Heather Ridal (see all)