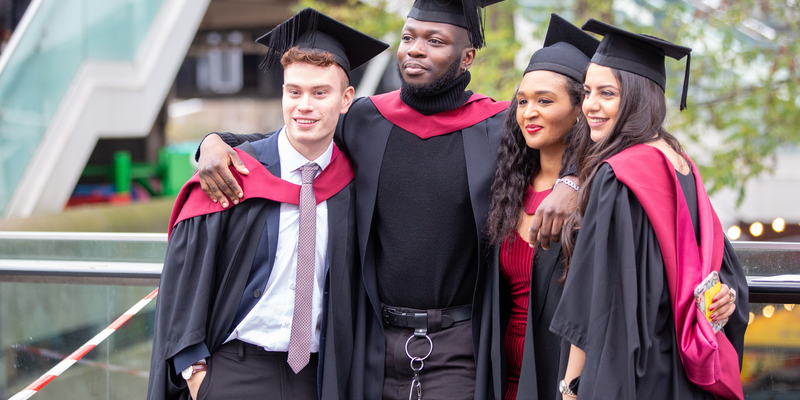 Congratulations! You've made it. If you're attending graduation, you're going to be crossing the stage so everyone can celebrate your success. It's a special moment that you will remember for the rest of your life. And when you cross that stage, you're also joining our global alumni community.
We'd like to give you a free gift to mark this special moment, so we're offering you a free video of you crossing the stage. It's our way of saying well done, and welcome to our alumni community.
Each video usually costs £10, but we're giving it to you for free. Here's how to get your video:
Register for Westminster Connect, our exclusive alumni platform.
Look out for our email letting you know your StageClip is ready, a few days after you graduate.
Find StageClip on Westminster Connect, search for your name and relive your big moment! Make sure you share it on social media using the hashtag #WestminsterGrad
It's as simple as that. Just look out for our email a few days after you graduate and follow the instructions to access your free StageClip through Westminster Connect. We think it's the ideal way to celebrate you joining our alumni community!
Latest posts by David Brooks (see all)