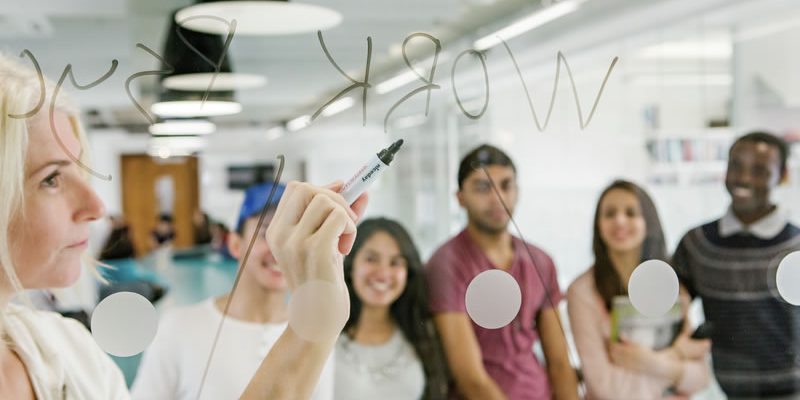 As you near the end of your student journey with the University of Westminster, for many of you your future career will be at the forefront to your mind.
We are here to help get you started with three years of free careers advice and support.
Our friendly careers team will be on hand on graduation day to talk to you about your 'next steps' so make sure you say hello. You can find them on Level 2 in Royal Festival Hall – the ground floor level where you will go to collect your gown and have your photograph taken.
In the meantime, get started by taking the below steps.
Which career?
It's one of the most important choices of your life so make sure you are as informed as possible. The University has a wealth of information to help you choose a career, from online research resources, inside knowledge from employers, and online programmes to help you think about the skills and abilities you have.
Do your research
Now you need to find out what opportunities are out there. Get career inspiration and discover job opportunities through Engage, the University of Westminster's jobs portal. You can also come along to our employer fairs to meet employers, attend workshops and practice psychometric testing.
Ask a Mentor
We are now offering mentoring to new graduates so ask the careers team to pair you up with an alumnus who is already has an established in your chosen career field. Or if you have a one-off question, use our Ask a Mentor service.
Get noticed
Find out how to make your CV, covering letter or application stand out from the rest. You can even book a quick query session to share your examples and obtain feedback and advice.
Seal the deal
At interview, employers want to know can you do the job, will you do the job, and will you fit in with the team. Read on to learn how to prepare, practise and research to impress at interviews.
One-to-One
Nothing beats one-to-one advice and guidance from our friendly and knowledgeable careers team. For support on all of the steps above, you can book quick query sessions, careers guidance appointments or simply ask a question.
Latest posts by Heather Ridal (see all)