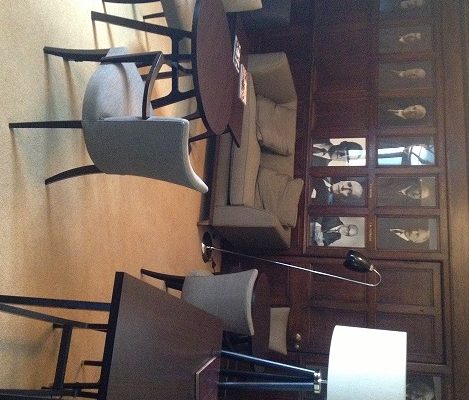 Did you know that as a University of Westminster alumnus you have access to an exclusive alumni room? This wood-paneled room, lined with portraits of important figures in the history of the University, is hidden away in the Regent Street campus, and offers a quiet space to work or relax, whilst only minutes away from Oxford Circus. There is free wifi, comfortable sofas, and a cafe nearby beside the campus reception. There is even a rumour there is a secret panel…
The opening hours for the room are 8.30am-10.45pm on weekdays, and 8am-6pm at the weekend. The Regent Street reception will be happy to provide you with directions to the room.
Make sure you apply for your alumni access card in order to make use of the room.
Latest posts by Heather Ridal (see all)