Culture Zone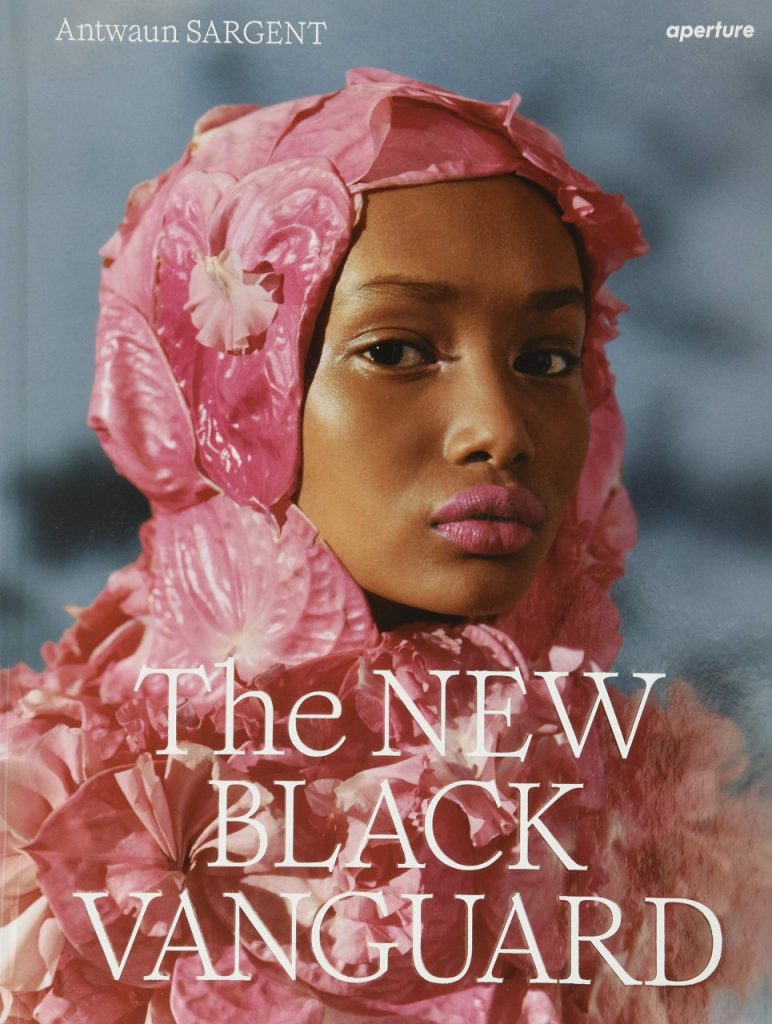 The New Black Vanguard 
PHOTOGRAPHY between ART and FASHION
Curated by Antwaun Sargent
Review by Elina Souris
The New Black Vanguard: Photography between Art and Fashion presents artists whose vibrant portraits and conceptual images fuse the genres of art and fashion photography in ways that break down long-established boundaries. The collection features 15 international Black photographers contributing to a fresh vision of the Black figure and redefining representation in fashion and art.
The results, created in partnership with Black stylists and fashion designers, reflect fresh perspectives on photography and the concepts of race and beauty, gender and power. The photographs spark discussions on representation of the Black body and Black life as subject matter. They collectively highlight Black inventiveness and the merging of art, fashion, and culture in image development.
Saatchi Gallery's exhibition presented a wide selection of shots from various Black creatives, photos, and videography. Each image's depth and background story was set against diverse art mediums that expressed their significance. One of my favourites was three males shown with a moody filter: gold radiating off their skin, contrasting with their complexion. Bursts of colour are also recognised as a complicated media idea without detracting from the models. This is a collection of Black couture from 'groundbreaking contemporary photographers'.
Nollywood fashion can be observed throughout the collection, providing an authentic glimpse into how African women and men dressed in their prime, with displays of various items of apparel that match one another artistically. From nails and hair to jewellery, this exhibit highlights and represents examples of contemporary Black culture and fashion in the present times.
A beautiful mix of photographs depicting the Black diaspora with silent videos was shown throughout the exhibition, depicting Black culture from around the world. Amazing designs show how beautiful Black is – from young to old – while gracefully ageing. A collection of Black staple accessories – long nails and hoop earrings – eke extravagant style and fashion. Famous Black celebrities, such as Rico Nasty, celebrate the diversity of Black fashion. A salon wall featured images created by up-and-coming young Black photographers.
Altogether, this is a fantastic collection of contemporary pieces and a refreshing look into modern Black fashion and culture captured by visionary artists who shine a light on how beautiful being Black is.
You can find Antwauns' editorial books online here
Reference:
SARGENT, A. (2019). THE NEW BLACK VANGUARD
Africa Fashion Exhibition

Review by Kemi Bandele-Forbes
Curated across two floors of the V&A South Kensington Museum, the Africa Fashion exhibition gives us a beautiful and timely reminder that the African continent is vast, vibrant and varied. Lead curator, Dr Christine Checinska, skilfully focuses visitors' attention on the Motherland's abundance rather than lack, helping to shift the continent's stereotype…one garment at a time.
Walking past the eye-catching displays, the mannequins immediately command attention. The figures, made specifically for the exhibition, stand tall, ebony-toned and boast traditional hairstyles such as Bantu knots and cane rows – making them a fitting accompaniment for the adornments on show.
Pieces are drawn from over a dozen African nations such as South Africa, Cote D'Ivoire and Senegal, and are showcased as garments and accessories through video and photography. Bright colours and bold prints meet effortless draping and precision tailoring, emphasising the rich diversity of the region.
The ground floor of the exhibition delivers a comprehensive exploration of the African Cultural Renaissance brought about by the swathes of newly independent nations in the 1960s. Free from the chokehold of colonial rule, African countries were able to boldly showcase their authentic selves through dress. From the Kente cloths of Ghana to the Khangas of Tanzania, fabric has proven crucial across African cultures; embodying much more than style but conveying messages of hope, rebellion, and political alliance.
The first floor lends itself to modern Africa with pieces from contemporary designers exuding innovation and flair. As a reflection of the times, designs here have less of a direct political message but instead push the boundaries of global fashion whilst giving a firm nod to traditions of old. Successfully weaving the continent's rich history with new and dynamic ideas gives a clear message that there can be no conversation about the future of fashion without Africa.
The Africa Fashion exhibition runs until Sunday 16th April 2023 and tickets can be found here: https://www.vam.ac.uk/exhibitions/africa-fashion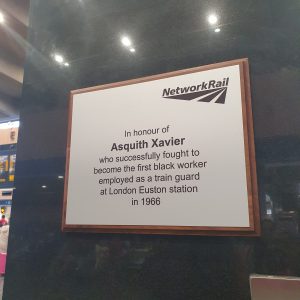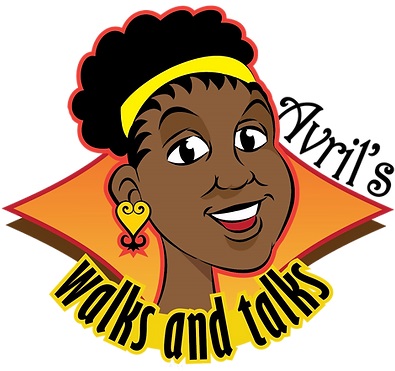 Avril's Walks & Talks – Camden's Black History
https://www.avrilswalksandtalks.co.uk
Guest review by Kemi Bandele-Forbes, Support & Wellbeing Team Manager, Camden Carers.
Led by enthusiastic and knowledgeable guide, Shirley Fortune, the Camden Black History Walk embarks on an enlightening 2-hour journey through the Bloomsbury area of the Camden borough. The tour gives participants a glimpse into the lives of notable but less-known Black Londoners dating back as far as the mid-1800s.
The first stop, inside Euston Station, tells of a remarkable man named Asquith Xavier. Born in Dominica, Xavier moved to the UK as part of the Windrush era to fill one of many vacancies left following World War II. He worked as a guard at Marylebone Station for some time before applying for a promotion to Euston. His promotion was rejected since, at the time, no Black people were allowed public-facing jobs in Euston. Xavier, being a popular and determined man, did not let rejection stop him and fought tirelessly with the backing of MPs and union officials. In 1966, as a result of his work, British Rail abandoned the colour bar at their stations, offering Xavier his promotion with his pay backdated to his original application date.
The Imperial Hotel at Russell Square marks the site where Learie Constantine MBE, a talented Trinidadian cricketer and lawyer, faced humiliating racial discrimination in the 1940s. Shirley details how the high-profile incident caused an uproar and was taken to the High Court where they ruled in Constantine's favour. The landmark case is often referenced as a milestone in British racial equality.
Shirley also weaves in current affairs, pausing outside the British Museum for time to reflect on the much publicised and controversial Benin Bronzes. Countries such as Germany and the Netherlands have vowed to return the looted treasures to modern-day Nigeria; the British Museum instead offering to loan them to other museums for display.
The tour concludes just moments from Tottenham Court Road at the Nubian Jak plaque commemorating Harold Moody at the site where he founded the League of Coloured Peoples. Moody, a Jamaican-born physician who campaigned tirelessly against racial discrimination, has been added to the national curriculum in recent years, highlighting his significant contributions to British history.
Insightful, enjoyable and at times saddening, the Camden Black History walking tour truly highlights the Black fingerprints scattered across many commonly walked streets of the capital.
A short walk away stands Bedford College, the first higher education college for women founded in 1849. Sarah Remond, American physician, abolitionist and lecturer, was its first Black student who delivered talks to heaving audiences on the true horrors of slavery, subsequently raising a vast sum for the anti-slavery cause.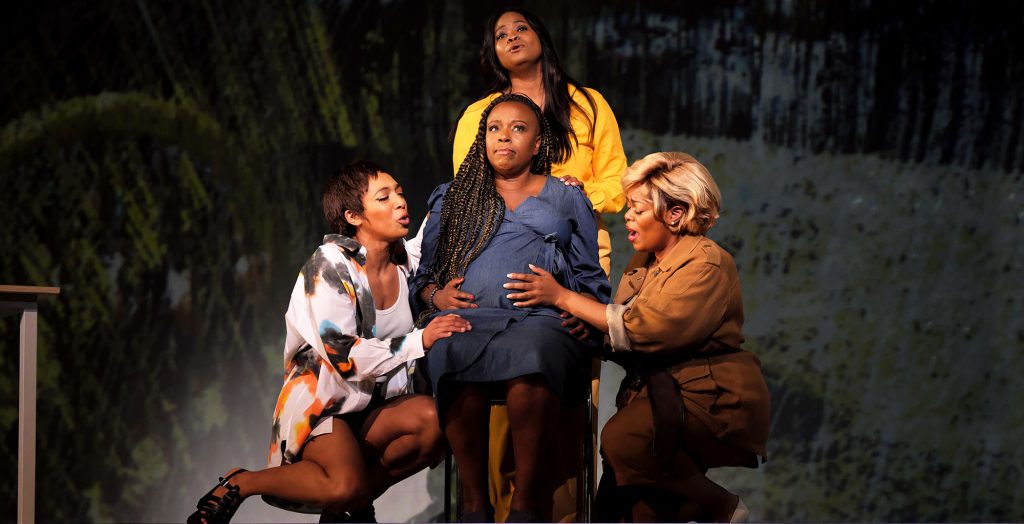 Blue, English National Opera
Review by Kemi Bandele-Forbes
Blue, directed by Tinuke Craig, is a drama covering themes of love, loss and police brutality carried by the sensational operatic voices of an all-Black cast. Where the opera has long been seen as an art form less accessible to Black audiences, Blue provides a valuable opportunity for representation in such a traditional space.
Centring on a Black police officer and his wife, the story opens with the couple expecting their first son. The joyful expectant mother, gathers her girlfriends to share her wonderful news but is taken aback when the celebratory response she was expecting is instead replaced with the solemn melodies of "Thou shalt not bring forth no Black boys into this world." The chilling chorus paints a picture of a world where Black boys are a burden synonymous with pain and sorrow.
We are reunited with the son as a 16 year old, Black Lives Matter supporter who, understandably, has a frictional relationship with his police officer father. A hard-hitting argument between the two highlights both perspectives: a father wanting his only son to be safe away from the protests erupting on Harlem's streets and a son, bewildered and outraged by the choice of a Black man to represent a system that continues to murder unarmed boys and men like him.
The orchestra plays a pivotal role in building the tense atmosphere which culminates in the, somewhat inevitable, killing of the son at the very protest his father had begged him not to attend; made worse by the perpetrator being one of his white 'brothers in blue'. The grief that ensues is, at times, difficult to watch; reminiscent of scenes we have witnessed many times on TV screens and social media in the aftermath of similar real-life murders. With a hauntingly beautiful ensemble referencing the "sad sorority", a sisterhood of mourning mothers who have lost children due to police violence, it is hard not to think of the real-life mothers of Breanna Taylor, Botham Jean and countless others.
The story culminates in a dramatic and gut-wrenching funeral service delivered by the phenomenal voices of the 10-strong cast with dynamic staging cleverly utilised to highlight the spiralling emotions of the family.
Blue is a fantastic contribution to the world of operatic performance fusing classic arias with jazz and gospel. However, with a storyline rooted in painful reality, it can be triggering to see Black trauma played out on stage. Nevertheless, what Blue does showcase is the enormous range of Black artistic talent and will no doubt spawn a new wave of opera fans.
August in England, Bush Theatre 
Review by Kemi Bandele-Forbes
Sir Lenny Henry has been gracing UK screens for almost 5 decades and is best known for his comedic wit and philanthropic work. It isn't uncommon for comedians to be typecast and deemed unable to carry more serious roles but in Henry's play-writing debut, his multi-faceted artistry commands respect. 
Commemorating Windrush 75, August in England opened at the Bush Theatre earlier this month as a one-man show focusing on themes of love, loss, aspiration and heartache. 
We meet August Henderson in his quintessentially Caribbean front room; stereo system to the left, drinks cabinet filled with an array of rums to the right and a back wall adorned with a blue-eyed, blonde-haired depiction of Jesus next to a picture of reggae icon, Bob Marley. August is a charming and witty man, who takes the audience on a poignant journey down memory lane starting as an 8 year old coming to England from Jamaica on his mother's passport. He reminisces fondly of his school days in the West Midlands, particularly the beatings he proudly dished out to racist bullies who targeted him.  
Henry's portrayal of August is so seamless it is often difficult to make the distinction between the character and the man himself. As a natural comedian, his ability to keep the audience laughing is impressive but it is his moments of rue and reflection that keep the audience truly gripped. 
August talks us through the many loves of his life: his reggae band, his children and the women in his life; but his story-telling journey is periodically interrupted by a deafening sound and flashbacks of a bleak interrogation room which send chills through his body, bringing him to a pained standstill.  
Once the Home Office letters start arriving, it becomes unnervingly clear what lays in wait for this endearing man, with the tension continuing to mount as the frequency and aggressive tone of the letters increase. For the audience, there is a distinct shift when this no longer feels like a piece of fiction but an insightful representation into the horrors faced by too many of our Windrush-generation elders. The gravity of the situation hits further with August exiting the stage, leaving the audience with a heart-breaking video of three real Windrush scandal survivors recalling their ordeals and the life-changing trauma that no apology or compensation scheme could ever heal. 
August in England is not just a play. It is an exceptionally moving piece of social commentary and a clear attack on the hostile environment policies introduced in 2012, which dehumanised countless UK citizens falsely labelled as illegal immigrants. August In England is such an important story, there is no doubt it will return beyond its current sold-out run.  
For Black Boys Who Have Considered Suicide When the Hue Gets Too Heavy
A review by Dr Ilham Sebah, Royal Holloway, University of London
Written by Ryan Calais Cameron, this play delicately encapsulates joy, love, pain, masculinity, friendship, grief and the nuances of the Black British experience. Set in what appears to be a therapy session, we follow six Black men as they take turns to open up about their experiences – from learning about their race in the playground, to falling in love, getting involved in the hype with the "mandem", their relationships with their fathers and the suicidal thoughts that are deeply supressed behind their infectious smiles.
The synergy between the six men is beautiful, entertaining and heartfelt. We watch them laugh and cry as they take us through a number of stories that depict their traumas. Behind all the pain, the play has an undertone of comedy, lightness and boyish energy. As an audience we, too, go down memory lane with the choice of classic songs and dances that joyfully capture the UK teenage era (such as funky house). But the play is far from predictable; we experience sharp tonal shifts throughout, and the mood changes from humorous and laddish to earnest and serious.
Honest, vulnerable and insightful, this is powerful theatre giving voice to those that are usually silenced.
For Black Boys Who Have Considered Suicide When the Hue Gets Too Heavy is at the Apollo theatre, London, until 7 May 2023.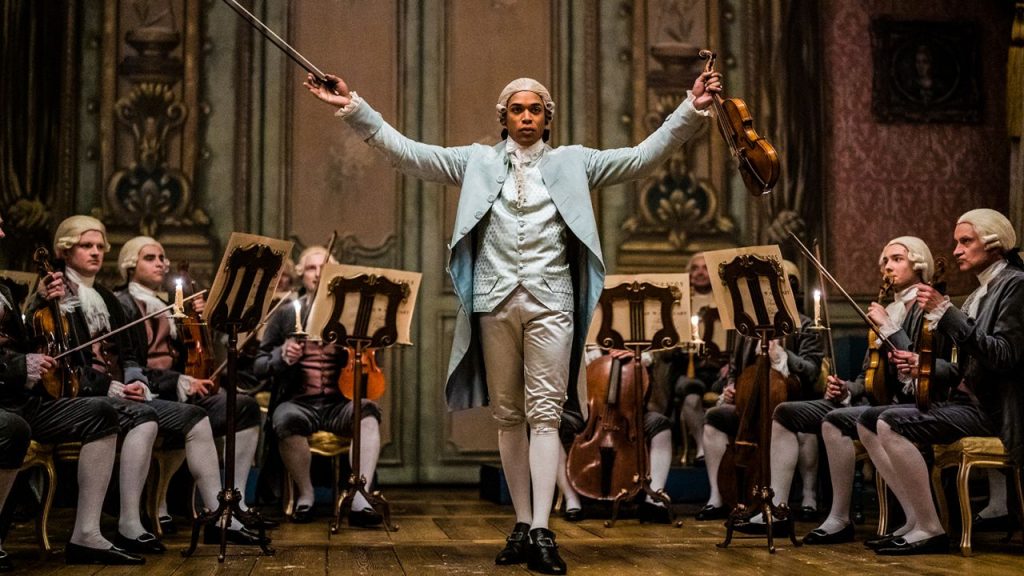 The Chevalier (Film Review)
One often approaches films depicting the Black struggle with trepidation. Not for fear of another re-hashed "slave" film, but because this struggle is eerily relatable and now in desperate need of a revolution. 'Black Trauma' historically translates well on screen with familiar "white saviour" themes. Yet here, there's an inkling of something else. A story where the ripples of a Black man's legacy could end in something positive or, if not, history-defining–and that it may, for once, be through his own actions, not the benevolent efforts of a European helper.
Robert Bologne, aka Chevalier du Saint Georges, rises through the brutally racist but conversely accepting minefield of French society to become one of France's most culturally influential men. The film is refreshing in that it focuses less on the day-to-day microaggressions he would face to paint, perhaps, a more important picture–the view of the Black man and the glass ceiling he will encounter no matter how brilliant he is. And by the way, Kelvin Harrison Jr is simply brilliant. The film begins with an explosive musical duel with Mozart, to showing off Chevalier's highly skilled period fencing–all with unassailable confidence. Yet the realisation moment we're invited to spectate on is still a shock worthy of applause/boos (take your pick). We know it's coming. We know the history. Yet we still are on the edge of our seats, hoping for good to win the day. Screenwriter Stefani Robertson does well to give us this hope and dash it away in sinister fashion, all whilst featuring one of the most interesting character developments recently seen.
This is a period drama turned up to 'eleven' and with historical significance using thoughtfully realistic storytelling. The good guys don't always win, but sometimes playing* is more important.
*spoiler alert
Reviewed by Dot Inc Studios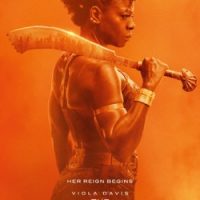 Woman King (on general release at major cinemas from 4th October)
Reviewed by Dr Deborah Husbands, Senior Lecturer in Psychology
What do you do when you are threatened with death or extinction? What do you do when the threat comes from within and outside? What do you do when the very people who are meant to protect you are also likely to betray you? According to Nanisca (fiercely played by Viola Davis), the answer is to fight for your life and the survival of your people. This, in essence, is the story of Woman King. The hero is portrayed as a woman – a honed fighting machine, seemingly devoid of emotion and with a strong sense of duty. Her whole persona seems to chime with the gender wars of the present era with women's ongoing fight for recognition and equality.
The story is set in the historic African Kingdom of Dahomey (now Benin) with a complex backdrop of slave trading by the Portuguese and rebel Dahomey warriors. Both seek financial power, using the people of Dahomey as currency. Moving aside from Nanisca as a core character, the story's centrepiece quickly shifts to introduce an equally complex character. Nawi (Thuso Mbedu) is a 19-year-old girl with a fiery, rebellious temperament that contrasts sharply with the expectations of an obedient daughter and a good wife. Nawi's 'fire' is carefully crafted as part of a select group of female fighters with unquestionable allegiance to King Ghezo (John Boyega). Soon afterwards, Nawi's true identity unravels through a series of tragic consequences, revealing both good and evil flowing through her veins.
Ultimately, this film borrows heavily from historical figures such as Queen Nana of the Maroons, the Candaces of Moroe in the Kingdom of Kush, Queen Awura Pokou from the Ashanti empire, and Queen Akwa Boni of the Baoulé people, to name a few. The storyline is infused with cultural symbols of community honour, sacrificial love and shame. Fighting scenes are fast, furious and skilfully choreographed. Although more focus could have been placed on the terrain in which these scenes are set, the screenplay rightly emphasises the protagonists' intertwined lives.
You will likely be highly entertained, shocked and informed by a movie that, while subject to the usual trailer hype, delivers by the score. And so to a final thought: the women in Woman King typify the 'strong Black woman' schema, but could these kinds of characterisations contribute to a more dangerous notion of invulnerability for Black women today? I'll leave that for you to decide.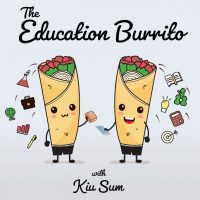 October is Black History Month. In this episode, Dr Deborah Husbands shares her work in the area of Black and Minority Ethnic students as a specific context of student diversity in higher education. With examples such as the Human Library, Deborah highlights the importance of decolonising and diversifying the university space.
Spotify: https://spoti.fi/3cEiT6y 
Google Podcast: https://bit.ly/2SCLOyJ 
Podbean: https://bit.ly/2SaQ5sS 
Apple Podcasts: https://apple.co/3nrAPqd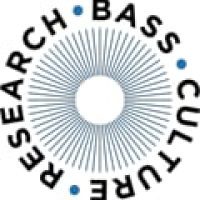 Bass Culture UK
Bass Culture UK is the Black Music Research Unit at the University of Westminster, an academic research project exploring the impact of Jamaican and Jamaican-influenced music on British culture. Covering the period from the 1960s to the present day, with an initial focus on London and a particular interest in the years 1976 – 1981. We explore the impact of Bass Culture through the explosion of Jamaican genres like ska, reggae and dub in the UK to the development of distinct British variants like dub poetry, two-tone and lovers rock.
We examine how and why this music's influence has and continues to transform British pop from Susan Cadogan or The Clash to Stormzy. We also explore Bass Culture as a creative practice, an independent economy and a source of alternative philosophical and political ideas.
This podcast is a collection of interviews with the people both behind the scenes and in the limelight of British Black Music
Listen to the Podcast by Bass Culture UK: How Black Music Shaped British Culture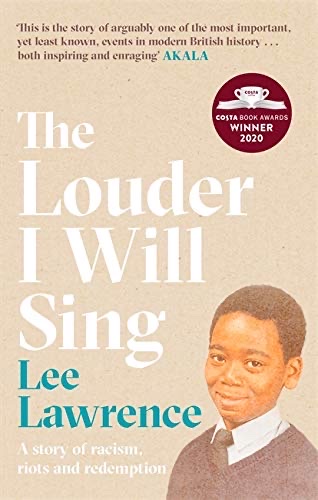 Reviews of 'The Louder I Will Sing: A Story of Racism, Riots and Redemption' by Lee Lawrence 
'The Louder I Will Sing' is centred around the tragic experience of Cherry Groce and the pain inflicted on her and her family by the police and institutional racism. Additionally, Lee Lawrence crafts a clear picture of what it is like being Black in London, as he illustrates the atmosphere created by Enoch Powell, the National Front, and skinheads and how these extremists made London an unsafe place for Black people via speeches, politics, hooliganism, and riots with dreadful slogans. In London today, white British working-class people may still harbour hostile views of racialised communities and immigration, and these ideologies get passed on from generation to generation. Lawrence has given insight into a community that is negatively affected by ideologies that were normalised within the community where I grew up. 'The Louder I Will Sing' allowed me to reflect on the similarities between our working-class communities, but most importantly, it highlighted the importance of adopting an anti-racist stance. The book also made me consider how prejudice gets in the way of justice. Lawrence's perseverance for social change and justice for his mum can inspire anyone who faces institutional discrimination. 
Cain Varley (Student, English Language and Linguistics) 
Reading Lawrence's book gave an insight into what it means to be Black in a world which is inherently against you in all aspects. Whether a young Black boy or an older Black woman – in one way or another – the system will never really serve the justice deserved. The raw emotions that came through in this book outline the trauma that many Black people go through in their everyday lives while fighting to have a voice through the stereotypical racist tropes placed upon us individually and as a community. The stories from a young Black man's view about the system provided accounts of racism and the abuse of police powers – an ongoing problem worldwide. The fight for justice for Lawrence's mum, which she deserved, was a constant struggle that was seen as a losing battle from the start. Finally achieving justice years after her unlawful death, the book shows the day-to-day life of fighting the system in many ways. Also, we gained insight into men's trauma in the community, which is seen as taboo in many Black cultures. Such knowledge is appreciated as this kind of trauma is hardly discussed and usually goes unseen. Reading this book was a fulfilling and emotional experience, contributing to our understanding of the ongoing fight for justice in the Black community. 
Elina Souris (Student Member of the Black History Year Steering Group, Politics and International Relations) 
Lee Lawrence's book is an eye-opening memoir of living in London as a young Black person during the mid-1980s. Encountering trauma first-hand at the age of 11 when the police wrongly shot his mother forced Lawrence to grow up earlier than most of his peers, being thrust into the role of a young carer, and it is clear that he was robbed of not only his childhood but his innocence. Lawrence's retelling of his mother's experiences as a disabled individual who became a paraplegic after the shooting was pertinent and allowed me to empathise with his story, especially as someone who also has a disabled parent. Growing up in that milieu of obligational maturity allowed Lawrence to embrace his experiences and the lessons he learnt from them: not allowing his circumstances to shape his life and worldview, but using them to bring justice for his mother and Black people going through similar experiences. I appreciated Lawrence's openness and candour in the book. His ability to connect with readers, no matter their background or age, is a meritorious quality that can teach many of us to not take life for granted, use negative experiences for our learning, and not let these experiences hinder our full potential. 
Imane Benatallah (Student, Politics and International Relations) 
People Person, Candice Carty-Williams (2022)
Reviewed by Elina Souris, Student, BHY Social Media Intern
'People Person', the latest book by Candice Carty-Williams in the follow up from her debut novel 'Queenie', perfectly depicts the world of the younger millennial generation: from their earliest ages when the Pennington siblings first meet, the throwback CD they can still remember listening to in their dad's gold jeep, to the big meet-up of the rest of their family – it seems everyone in this dynamic has a role to play. The book focuses on one of the youngest siblings – Dimple – with her relationship issues and boyfriend dilemmas. The different perspectives of the book's characters keep it thriving with imagery.
'People Person' depicts the problems many young people in today's society encounter by taking us through some emotional issues that ultimately lead to them helping each other. Family ties bind the entire book, together with the siblings' dad serving as the primary factor for their introduction at the beginning.
This book touches on some real-life situations, such as the Richard Okorogheye case: "If you can't find your son, then how can you expect us to?" (p. 144), displaying the real-life struggles that people of colour have with the police, regulation and order, and being taken seriously in the eyes of UK law. The visibility and background we get from each character becomes an emotional route to understanding who these siblings are and their lives before a strange event changes their dynamic.
The altercations this family goes through develop throughout the book, as they support each other with advice no matter the situation. Carty-Williams shows how societal issues, such as mental health and wellbeing as well as a look into the queer community, affect the characters in this book in their day-to-day lives, impacting a sibling in one way or another. The overall message from this book is that despite their challenging circumstances, the siblings were able to rely on one another for stability and support, and they are still a solid team.
A strong family dynamic can positively affect even the most trying times in life, which is relevant to this book's audience, primarily from BAME backgrounds. Overall, 'People Person' has emotional elements that create a flow between the various events that take place throughout the novel. Carty-Williams establishes the mood with a hilarious book full of engaging characters that keep the reader turning the pages.