Different Conversations Podcast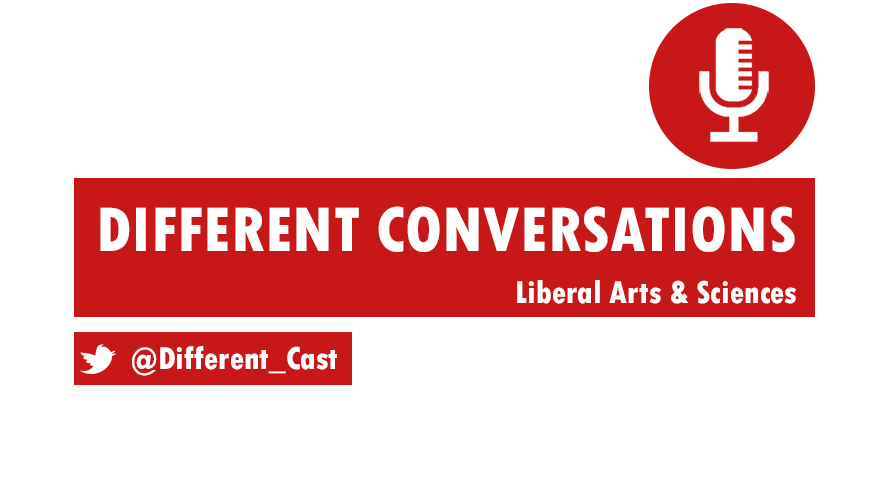 Outside of our annual Difference Festival, we wanted to keep the conversation going. In 2020 we launched our new podcast, which we've called Different Conversations. We think this name, and the content we've covered so far truly reflects what it is we're trying to achieve.
We've tried to put this podcast out on as many options as possible. Listen in to the audio version here and listen in, or watch the video version at this link to get updates as episodes are released. Subscribe to your preferred option to get updates when we release each episode.
You can also follow along with the conversations online on Twitter @Different_Cast
If you didn't have a chance to enjoy our previous podcasts, you can access them below:
S2E8: The European Super League from a Sports Law Perspective 
Prof Steve Greenfield is a member of the Westminster Law School at the University of Westminster. He is part of the Centre for Law, Society and Popular Culture and the founding editor of the Entertainment and Sports Law Journal (ESLJ). He also has a huge passion for sports.
In the aftermath of the failed European Super League, Dr Brad Elliott talks to Prof Steve Greenfield about how the announcement of the ESL was such a PR disaster, as well as some of the wider issues of sport as a commodity, and the growth of law in the entertainment industry.
During the conversation, they talk about:
• The story behind the failed European Super League;
• The study of law with other academic disciplines;
• How football fits into English culture and identity;
• The growth of law in the entertainment industry due to changes in technology;
• Broadcasting rights in cricket and the birth of the Indian Premier League;
• Venture capital investing in New Zealand's international rugby union team.
S2E7: What will the Findings of NASA's Mars Rover Mean For Us?
Lewis Dartnell is an author, presenter and Professor of Science Communication at the University of Westminster. He is best known to the public as a popular science writer, especially for The Knowledge: How to Rebuild our World from Scratch. In this episode of the Different Conversations Podcast, Dr Brad Elliott talks to Prof Lewis Dartnell about the recent moves NASA has made in space exploration. They also discuss how the Perseverance Rover landing on Mars has been an impressive and exciting step towards understanding more about the Red Planet.
S2E6: What is Memory Science?
On International Women's Day, Dr Brad Elliott talks to Prof Catherine Loveday about her work in memory science, how our brains change over time, and her love of music and how it has a profound impact on our memory. She also talks about myth-busting in her book, The Secret World of the Brain.
S2E5: Gender Identity and Pronouns.
For LGBT History Month, Dr Brad Elliott talks to Dr White about their work around gender identity and the intersection between gender, sexuality and sociology. They bring up the topics of de-gendering institutional facilities and the idea of feminist biology.
S2E4: The Big C – Cancer, cures and cookbooks.
To highlight World Cancer Awareness Day 2021, Dr Brad Elliott talks to Prof Dwek about the current science around cancer research, how this has changed over the decades, and how she has contributed to the development of new treatments.
S2E3: How to deal with stress this COVID Christmas?
For most of 2020, stress and how we cope has been at the forefront of people's minds. Dr Brad Elliott and Mr Haroun discuss the flip side and look at ideas of resilience, contemplation and mindfulness and how this can be channelled to deal with stressful situations to bounce forward rather than bounce back.
S2E2: How to talk about Suicide? 
The topic of mental health is very much in the public consciousness due to the events of 2020 with the various lockdowns because of the COVID-19 pandemic. Dr Brad Elliott examines these issues with Dr Mackenzie and has a discussion around some difficult topics such as suicide, self-harm and mental health at university.
S2E1: Why study democracy? 
In this Different Conversation, filmed the day of the 2020 USA presidential elections, Dr Brad Elliott and Prof Graham Smith discuss if Trump can break American democracy, better ways to partake in representation, and why small groups of people really can change the world.
You can also access Season 1 via the following link: 
University of Westminster 309 Regent Street, London W1B 2UW General enquiries: +44 (0)20 7911 5000 Course enquiries: +44 (0)20 7915 5511 The University of Westminster is a charity and a company limited by guarantee. Registration number: 977818 England