The School of Humanities hosted its annual career conference for undergraduate and postgraduate students on Monday 16 May in its Regent Street campus.
The day started with a welcoming lunch where we had the opportunity to get to know each other and the organisers of the event, Dr Saskia Huc-Hepher and Janet Willoughby.
The first panel consisted of five representatives from different organisations including AMS, Forage and the local government scheme National Graduate Development Programme (NGDP). Each of the delegates shared with us what they studied and how their education in the Humanities helped them enter the field where they're currently working. It was particularly interesting to see that their studies didn't limit the range of jobs, but instead gave them the space to go a step beyond and discover what they're passionate about. Summed up in a sentence, their advice would be: "Never give up, find what you want to do and go after it".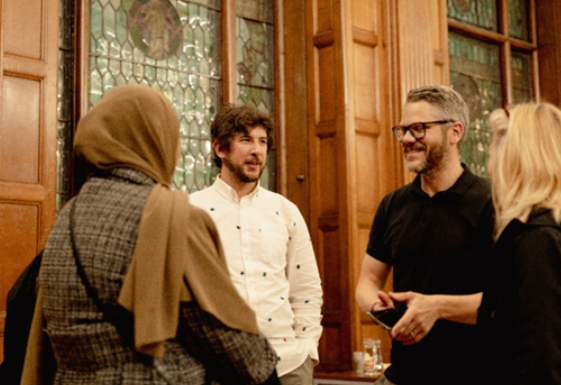 Afterwards, we had the opportunity to choose between two sessions: speed chats with postgraduate course leaders or a session on programmatic hiring. Judging by the number of students in the room, I believe the second discussion captured the interest of most of us. We were lucky enough to have a range of career experts, each of whom gave us advice on the dos-and-don'ts of job hunting and tips about psychometric tests we're likely to encounter. We were able to ask questions that will definitely help us build a strong resumé, even without work experience.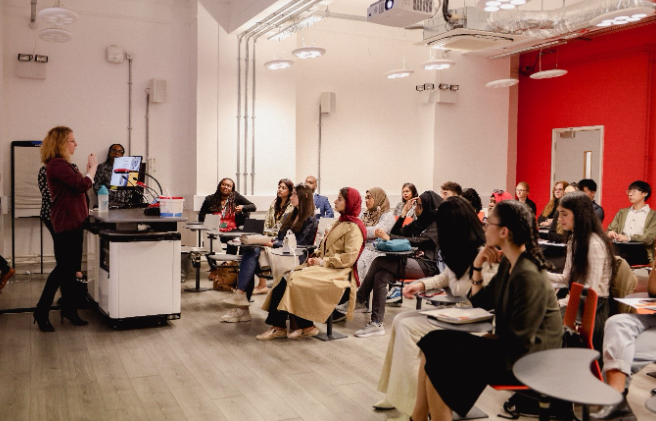 Following a networking tea, we chose one of two more sessions. The first was a hybrid panel of teachers working in the primary, special needs and secondary sectors. They represented a range of subject areas and schools, from Leyton to Lambeth, and openly shared their insights with students considering a teaching career (mentioning the £15k bursary for Languages graduates). The second option was dedicated to public-service graduate schemes: NGDP and Civil Service Fast Stream. Jasmine and Alistair from NGDP covered the application process and what to expect if you're a runner-up. Alice and Caragh from Fast Stream discussed the recruitment process, requirements of the role and civil service career prospects.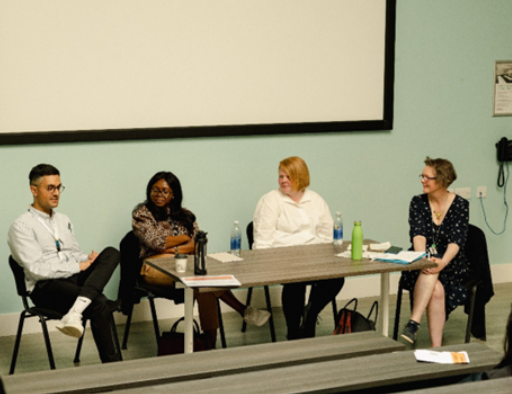 The day ended with a roundtable of Humanities' graduates, who shared their experiences of life after Uni. The most 'reassuring' discussion of the whole day was this one, because we heard from people who've been in our shoes and had the same questions we have now. If anyone could understand us, it would definitely be Annabel (Creative Writing), Charlotte (English Language & Linguistics), Danyal (English Literature), Francesca (Spanish & International Relations), Jon (History & Politics), Monique (Spanish & Global Communication) and Natalia (Linguistics). Despite their different courses and career paths, they had a common message: keep motivated!
The evening ended with a social gathering in Fyvie Hall, where we were able to brush up on our networking skills and say goodbye to lecturers over an aperitif. This Careers Conference was certainly enlightening and answered questions that all of us have on the threshold of graduation.
By Areti Gatsiou, Finalist BA Translation (French)