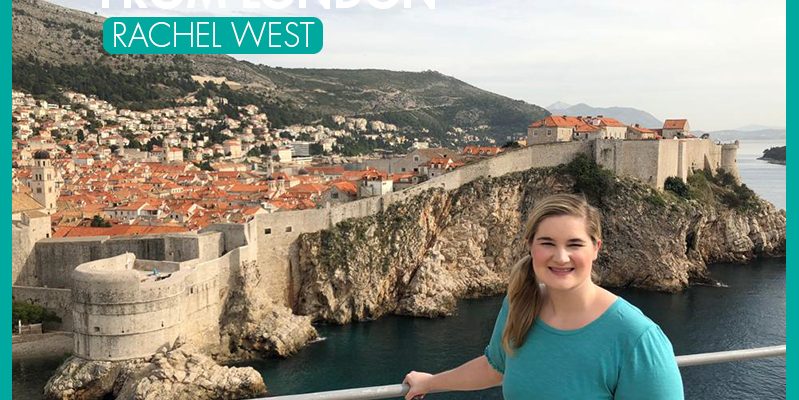 When you live in London a whole new world opens up to you. You are now hours away from enjoying amazing weekend trips to some of the most beautiful, historical, and entertaining places in Europe. Within a 3 hour timeframe, you could be on the beaches of Spain or skiing down a slope in Sweden.
Here are 4 weekend trips that are my must do's when living in London.
Oslo, Norway

I had the ability to see Oslo during the winter, and I loved how beautifully the snow sat on every possible surface. The people are beyond kind and they all spoke English, which was really nice. The best part was being on the Metro trains and seeing all the people with skis. They really do take that sport seriously.
I recommend seeing the Royal Palace, the Fram Museum, the Viking Ship Museum, and the Norwegian Museum of Cultural History. If you are looking for some great views of the city or harbor head over to the Opera House to walk on the roof. You can also visit the Holmenkollen/Ski Museum and ride the elevator to the top of the ski jump.
When visiting Oslo, Grunerlokka Mucho Mas Restaurant and Villa Paradiso Restaurant are good places to eat. Really, any Mexican restaurant will be delicious! You also need to try a Kanel Bolle from Apent Bakeri or Samson.
I stayed in Oslo for 3 days and felt like I was able to see most of the city. It is easy to get around with a great Metro, Bus, and Tram line going throughout the entire city. Plus they have a great train connection from the airport to the central station. If you are searching for an affordable and centrally located hotel, look into Citybox Oslo.
Dubrovnik, Croatia

Hands down, Dubrovnik has been the most beautiful place I have visited. The Old Town is gorgeous and there isn't one street that doesn't tell a story. A must visit location is the island of Lokrum. There is a ferry that will taxi guests over, and it is home to hundreds of rabbits and peacocks. It also has a beautiful view of Dubrovnik if you hike to the fortress. The island is home to the famed Game of Thrones museum where The Iron Throne is located.
If you are a Game of Thrones fan like me, King's Landing is a must see. I was lucky enough to go on a GoT tour which took me to major filming locations like the Shaming Stairs, the Red Keep, and so many more places. It is a fantastic way to hear insight on living in Dubrovnik while filming took place, told by the locals.
While you are there, you need to try the ice cream. It is fantastic! Also, there is a great pizza place called Tabascos and a good coffee shop called Buzz Bar.
I was in Dubrovnik for 5 days but you can really see everything in 2 or 3. I really enjoyed how much time I had because I wasn't pressured to see everything in a rush and was able to go at my own pace. Plus, for me, Dubrovnik was a town I could relax in and I would spend time eating and watching people. It was overall one of my favorite weekend trips so far!
Note that there are only buses in Dubrovnik and they are not 100% reliable. Furthermore, to get from the airport to the city you have to take a coach ride which is roughly 30 minutes each way. They do have taxis but they are expensive even for Dubrovnik's standards.
Copenhagen, Denmark

I visited Copenhagen in the winter, which I thought was going to be another cold, dark, and snowy weekend trip, however I was extremely surprised. The weather was not bad at all and the sky was clear and a beautiful blue. I felt re-energized with all the color and light surrounding me.
My favorite highlights were seeing the New Carlsberg Museum, Nyhavn, Tivoli, Amalienborg Palace, and the Little Mermaid statue. I also recommend taking a canal tour. It is another great way to see the city and the colorful houses and businesses. When you are visiting make sure to grab a hot dog from any of the street vendors and a coffee. I stayed at Cabinn City which is right near Tivoli and the main train station, so that was a great location for me.
3 days in Copenhagen honestly did not feel like it was long enough. I was able to see most of the highlights, but I was not able to go into all the museums I would have liked. The public transportation was incredibly nice and easy to get around.
Budapest, Hungary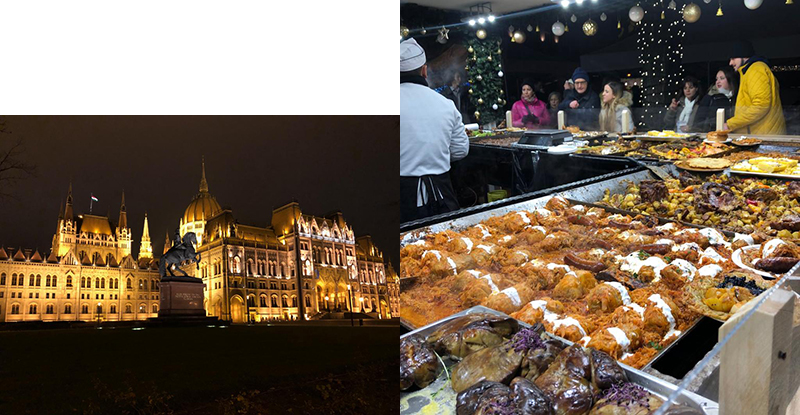 Budapest is a very interesting place. It has become more of a party city recently, but if you are searching for weekend trips with interesting pasts then look no further. Throughout the entire city you can see the communist influence from the style of the buildings to the numerous statues. This city reminded me of Berlin since, to me, they are in similar styles.
A few of the highlights for me were seeing the Parliament Building, Heroes' Square, Fisherman's Bastion, and all the various thermal baths. I highly recommend trying the paprika chicken which is a national dish for Hungary and I could taste why. Not only was it perfectly spiced, but the chicken was also cooked to perfection. It is a must try while in the country.
I was in Hungary for 3 days and felt like I was able to see most of the city's highlights. I also stayed at a hostel near Heroes' Square which had a great connection to the Metro. The transportation in the city is reliable, but can be confusing since some stations have two separate entrances for the same line going in opposite directions.
Side Note: If you are like me and come from a country that filters the tap water, then drinking the tap water in Budapest is NOT for you. I spent a good portion of my trip to Budapest ill due to my lack of knowledge on which countries filter water and which ones are naturally filtered.
Four great weekend trips to four great cities and countries! Now all that's left is finding the right weekend and booking the tickets!
Happy Traveling!
Rachel
jrachelwest.com/blog
Latest posts by Rachel West (see all)