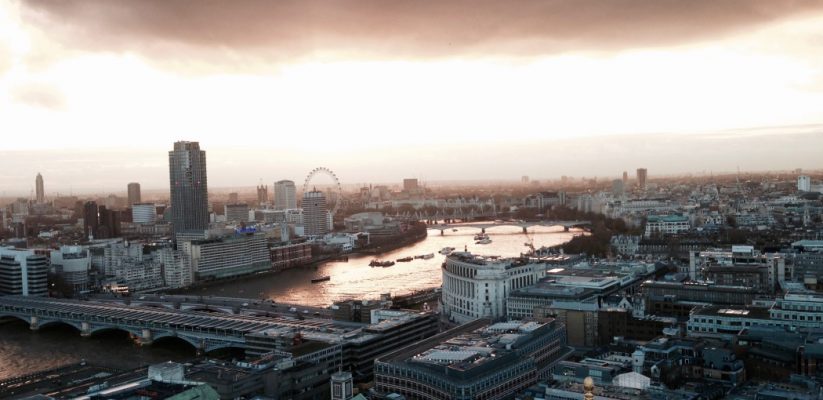 Our international guest blogger this month is Amritha. She recently graduated from MA Management programme and is sharing her top tips for moving to London and settling into a new city. 
Moving to a new city either for work or for studying can be both exciting and daunting. It is going to be challenging and, trust me, you will have an experience of a lifetime. Here are 10 things that you can do when you move into a new city.
1. Make your new place your home
Set up your new house or room with the things that you love. Do it up as you wish and make it as beautiful as possible. Surround yourself with positivity. Know if you would be comfortable living with a roommate or alone. It's totally up to you.
2. Explore places on your own
As soon as you move in, check out your new neighbourhood and know the places that you can visit and the ones that you need to avoid. Always have maps on your phone. There are various other apps that you could download that could help you in exploring the city. Research what's nice and what's not!
Don't be scared to go about town on your own. There are a lot of places that you could go alone. Walk through the city to familiarize yourself with the places. You could spend hours in a museum, trust me, you'll fall in love with the city. You have your own time to think and do as you like. Eventually, you'll start enjoying your own company.
3. Be independent
Be ready to do everything yourself like laundry, cooking, cleaning, paying bills etc. In due course, you will become more independent and mentally strong. Just make sure that you don't get into any bad habits.
4. It can get lonely
Accept it. It is going to be lonely at times. It's how you deal with it. You are going to get homesick, but see it the other way round. Look at this as a special time when you can be totally independent and make your own decisions. You have to stop thinking that you are alone. Remember, it's all in the mind and the way you think. Always think happy and positive thoughts. It's ok to miss your home and family and friends back home. These days everyone is available at a touch of the button, video chat your family every day if you need to.
You haven't moved into a new city to stay at home, feel lonely and sulk, get out there and experience stuff. Try various hobbies, do something you love, learn to cook if you don't know how. It can save a lot of money too. Try something new, if you like it well that's good, and if you don't, you don't have to do it again!
You might get scared sometimes. Think of what's the worst thing that could happen? Ask yourself: what's the worst thing that could happen if you go to a party? You'll meet new people? Now that's not too bad, is it? Remember a lot of it is just in your head. As they say, "an empty mind is a devil's workshop". Ultimately, the busier you are, the happier and less lonely you'll feel, especially in a new city.
5. Have an open mind
Try and have an open mind. A lot might go the way  you want and a lot might not. Take everything positively and lightly. Be ready to step out of your comfort zone and be open to new things. Take it as a challenge and have fun! Initial few days, you might feel a little lost and a little overwhelmed with the new city, the new people and the new culture. Don't stress and have a positive attitude. Any kind of negativity will just bring you down.
6. Interact with people
I can't stress how important it is to socialize. Don't be scared to talk. There are a lot of ways to meet people. Join classes that you like. You don't have to be best friends with all of them, just knowing a few people will make you a lot more comfortable with the new surroundings. Socialize at parties and get-togethers, meet friends of friends. Don't shy away from talking to everyone. If you are uncomfortable making the first move, ask someone you know to introduce them.
7. Unwind yourself
Try to avoid stress at all costs. Just sitting in a coffee shop with a book and some coffee can be really relaxing. You could also go shop every now and then. You could even join a gym or a fun group workout class to let off some steam.
8. Know whom to contact in case of an emergency
It's very important to know where the nearest hospital is, and also the emergency numbers to various places.
Moving to a new city is a beautiful thing. It might be nerve-wracking at first, but it will help you grow as a person. You'll laugh later at all the times you've been stressed and upset for silly things. It makes you appreciate the finer things in life and know the value and importance of family and money. It's a path to self-discovery.
You can read this post and other stories on Amritha's personal blog. Amritha moved to Bangalore, India after finishing her MA Management programme at the University of Westminster and she regularly writes about fashion, beauty, health, fitness and travel.