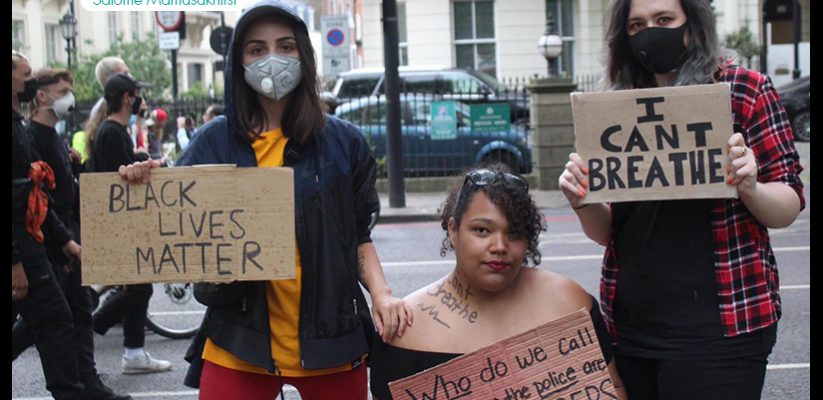 Black Lives Matter is an international human rights movement originating from within the African-American community, which campaigns against violence and systemic racism towards black people. Following the brutal murder of George Floyd at the hands of Minneapolis police officers, millions of people are standing up in support of Black Lives Matter.
I live in the UK at the moment but I have always been interested in American history, culture, and politics. Watching how things have unraveled in the United States, I felt compelled to comment on the matter. The particular focus of this blog is on the two countries with which I am most familiar with. However, it is very important to acknowledge that racism remains a global issue, and other countries around the world are far from innocent. What started in Minneapolis has gone global with at least 40 countries in the world having to confront uncomfortable truths.
As an active ally and supporter of this impactful movement, I want to share important resources and raise awareness in any way I can. Accompanied by some powerful images of protestors taken by me and my friends, I give you 3 ways in which we can all do our part to support the Black Lives Matter movement. 
1. Research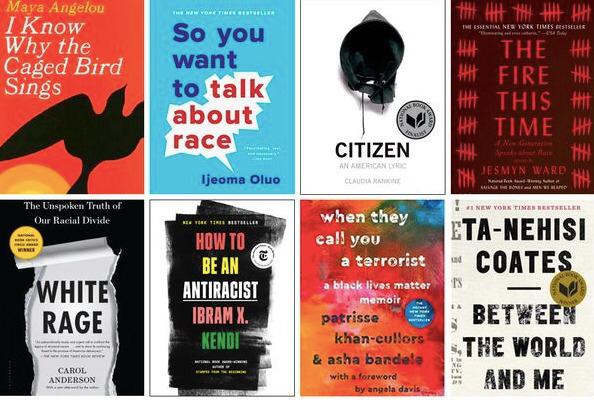 In everyday life, we're often more eager to solve problems than to try and understand where the problems originate. It might seem impossible for many of us to truly comprehend the pain and anger felt by the Black community. But I believe it is our responsibility to try.
Racism is not solely a social issue but engraved in the systemic structure of society. In the US for example, failure in the provision of equal opportunities to the African-American population has led to an enormous racial wealth gap and a black-white unemployment gap. This seems to be a sad trend we are still seeing across the world. Research into the criminal justice system and law enforcement continuously finds evidence for differential treatment and racial bias. In England and Wales, if you are a black person, you are at least six times as likely to be stopped and searched by the police as a white person. In the US, Black people are twice as likely to be killed by a police officer while unarmed, compared to a white individual. Oh, and have you heard of Redlining? It was a corrupt and racist practice that barred minority communities from building wealth and sharing the infamous American Dream. Its effects are still ever-present today, with black homeownership being at an all-time low. If you are willing to stand up for the black community, you need all the information you can get.
[youtube https://www.youtube.com/watch?v=YrHIQIO_bdQ]
In the mid-20th century, the pioneers and supporters of the civil rights movement knew exactly what kind of change was needed. Abolishment of segregation and important breakthroughs in equal-rights legislation were proudly achieved through protest and struggle for justice.
Where can we go from here?
The truth is, most of us today have limited knowledge of where we can go from where we are now. We strongly demand change and continue to scream for justice. Yet, we are not completely sure of what that actually looks like. In short, research is one of the top priorities for an ally and supporter of any socio-political movement. By increasing our knowledge of important issues, we can increase our competency and expertise in the fight against inequality and injustice. Black Lives Matter.
There is no need to wait for October (or February in the US) to come around; researching Black history does not have to be confined to a specific month. Some suggestions from me include watching TED talks on systemic racism. Reading non-fiction literature (here is a list of useful recommendations) and listening to podcasts such as Intersectionality Matters! hosted by a leading critical race theorist Kimberlé Crenshaw. 
2. Contribute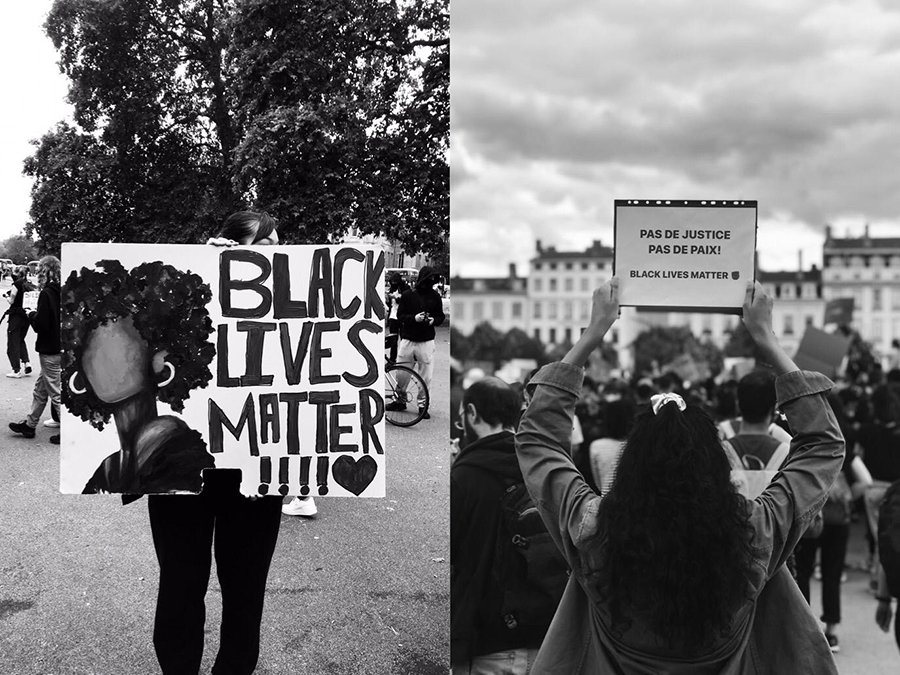 Today's tragic reality is that black people are still dying at the hands of those sworn to protect them. At its most basic level, this movement calls for a shift in the statistics. But most of all, Black Lives Matter gives a platform to the unheard and demands rightful accountability for the ones we have lost. George Floyd's unlawful death was recorded on video but there are thousands of other violent incidents involving police brutality against black communities that go unseen. Sadly, it's the same story every time, just a different name.
You may, therefore, ask yourself, what can I do? I am just one person. Well, as a matter of fact, strength lies in numbers. Find out if there is a protest happening in your city and stand in solidarity with the movement.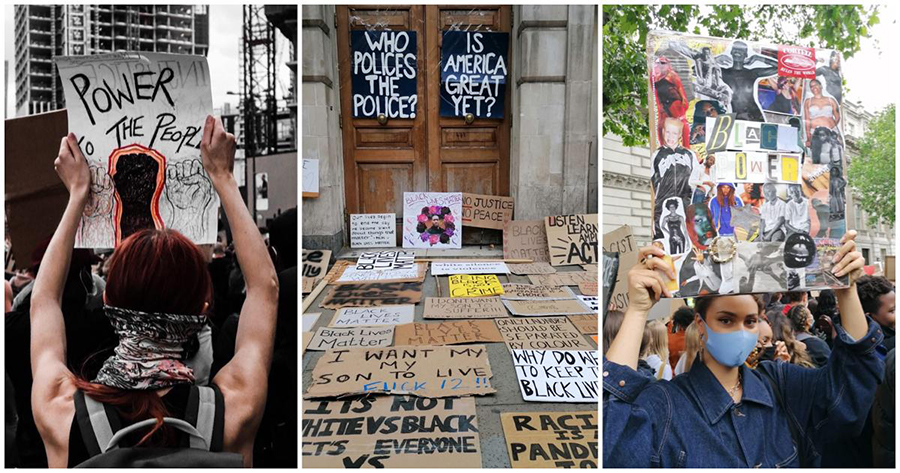 Petitions
You might not feel comfortable going out to protest during a pandemic, so perhaps start with signing petitions. These petitions will only take two minutes to sign. Most of the petitions below are demanding action from the government or criminal justice system. They are urging appropriate response from the authorities following unlawful deaths of people of colour in the USA and UK.
Justice for Tony McDade, a trans-man fatally shot by a still unidentified police officer in Tallahassee.
Hands Up Act petition to pass legislation that prohibits police officers from shooting unarmed citizens.
Justice for Breonna Taylor, emergency medical technician fatally shot by Louisville Metro Police officers.
Justice for Ahmaud Arbery,fatally shot 

while jogging

 in Glynn County, Georgia. See petition seeking Georgia State Legislature to pass a hate crimes bill currently stalled by the state senate.
Justice for Sean Reed, tased and shot 13 times while running away from the Indianapolis police officers.
Justice for Belly Mujinga

, British railway worker denied appropriate protection and response from employer following an assault incident on the job that resulted in her death. Her case has recently been re-opened.

Petition to reform the national curriculum to teach students the realities of British imperialism and colonialism.
Justice for Shukri Abdi, a 12-year-old refugee drowned in a river 

in Greater Manchester 

while her classmates watched and laughed. Police ruled her death as non-suspicious. See

petition

seeking an investigation into Broad Oak Sports College for potential negligence in their failure to address incidents of bullying.
Donations
Other than signing petitions, you can also make donations to support various campaigns and organisations such as:
3. Educate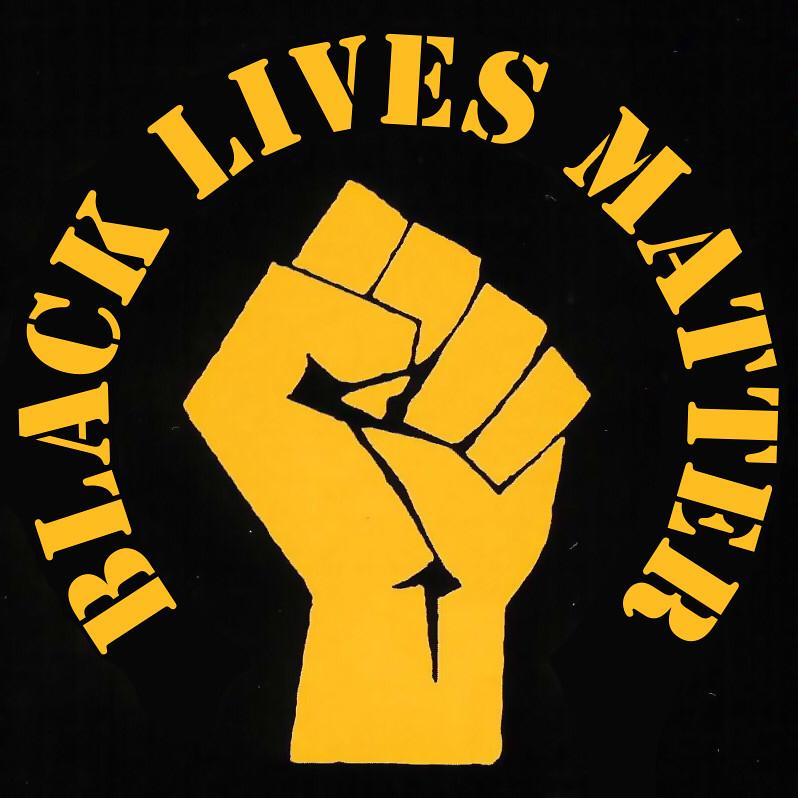 "A riot is the language of the unheard", said Martin Luther King. The bottom line is, this community has been wronged, rejected, and dismissed for too long, and enough is enough. If you find yourself in a privileged position, you must use that privilege to speak out. Raise awareness on significant matters such as this.
"If we stay silent, we may as well have chosen the side of the oppressor."
Simply clicking the "share" button on Instagram or Facebook makes more of a difference than you may think. Speaking from personal experience, a handful of critical discussions have begun between family members, relatives, or acquaintances thanks to a post on social media. Particularly, when I come across what I call 'neutrals'. The people who may not necessarily be racists, but choose not to get involved. I feel the urge to convince them to do something, anything to contribute! It may be draining, and at times uncomfortable, but these conversations need to be had. If we stay silent, we may as well have chosen the side of the oppressor.
Call out and explain
For the sake of my sanity, I tend to avoid heated conversations where both parties are just angrily screaming at each other. Nevertheless, if a friend or a family member makes a racist comment, it's always best to call them out on it. Using appropriate argumentation feel free to explain, hey, that was racist, don't say that. For example, when someone says "I don't see colour", they're clearly not aware of why that's not a good thing. Yes, we are essentially one human race. However, we live in a world where people of colour are at the receiving end of oppression, marginalisation and discrimination. And sadly this still takes place on a daily basis. Claiming to not see colour inherently diminishes their experience and excuses people from their responsibility to be anti-racist.
An action or a passing comment can sometimes be made out of ignorance rather than hatred (although there is no objective way to tell the difference). This may specifically apply to young people who may not be informed about certain things. So why not educate them, right? 
Final note
If you take anything away from this blog, let it be this: "In a racist society, it is not enough to be non-racist, we must be anti-racist". I think Angela Davis said that. Look her up and thank me later.
Salome
University of Westminster BME Staff Network statement on George Floyd and Racism
#WeAreTogether #WeAreWestminster @uniwestminster
Student Wellbeing at the University of Westminster – we are here to support you
For more insights from international students studying at the University of Westminster and living in the heart of London, please visit International Student Blogs.