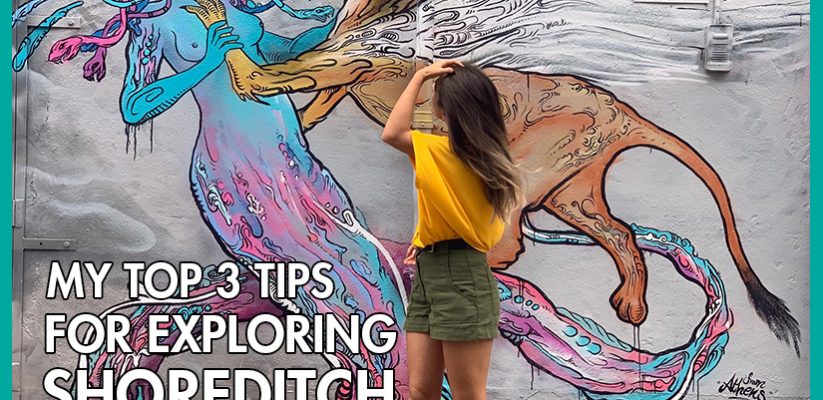 A couple of weeks ago, I spontaneously decided to go to Shoreditch. Very random, I know, but hear me out! I'd heard a lot of great things from people about this hipster hub of London. It's like a creative world of its own. Everywhere you look, you see huge art installations, paintings, graffiti and even statues by artists from all over the world. Whether you are interested in contemporary art or want to take really cool pictures for Instagram, here are some of my top tips to keep in mind for your Shoreditch adventure.
Company is key!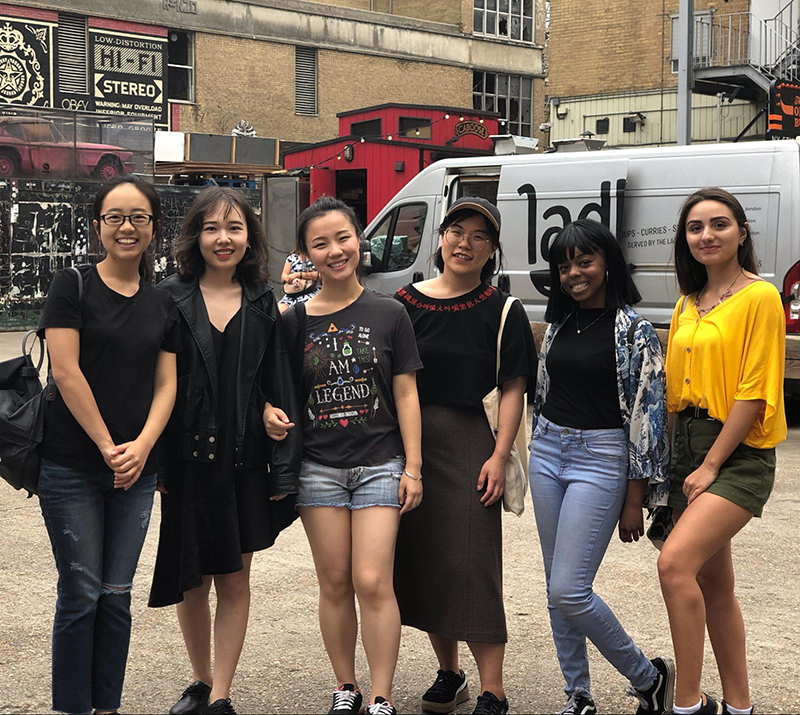 People often prefer exploring new places alone. But I decided to call up a friend and have us sign up for a walking tour. I know these tours are mostly meant for tourists and maybe we could've walked around Shoreditch by ourselves. But, first of all, I am directionally challenged, and more importantly, it saved us a lot of research. While we admired the artworks found on every wall, at every street corner, our guide told us about the history, social background and impact of the street art culture in Shoreditch. I loved the fact that she was a local as well, which clearly showed through her attention to detail, enthusiasm and pride towards "art by everyone for everyone" as she called it.
Check out Insider London for more details about the tours they have available. London is full of hidden treasures like Shoreditch just waiting to be explored.
Look closer!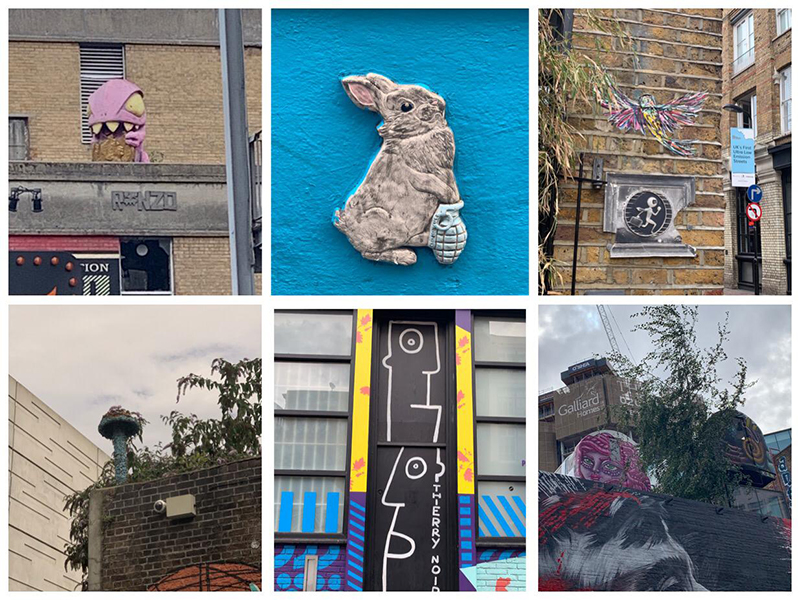 Huge paintings, graffiti, quotes in bold letters, crazy tags and murals of all things cover the whole neighbourhood. So it's really easy for our attention to be drawn to the big magnificent artworks. Don't get me wrong, they are the reason people are so fascinated by Shoreditch. Take the work of Thierry Noir, for example. A french artist who was the first one to paint of the Berlin Wall has created an army of giant, colourful monsters invading the neighbourhood – a symbolic meaning of freedom and liberation. But personally, I was more fascinated by the tiny, easily dismissible artwork by ChinaGirl on Rivington street, the hidden tube carriages watching over the tourists from the roof of Village Underground, and the fact that mushrooms grow on pretty much anything in this side of London. It's all in the detail, trust me!
The doors are open!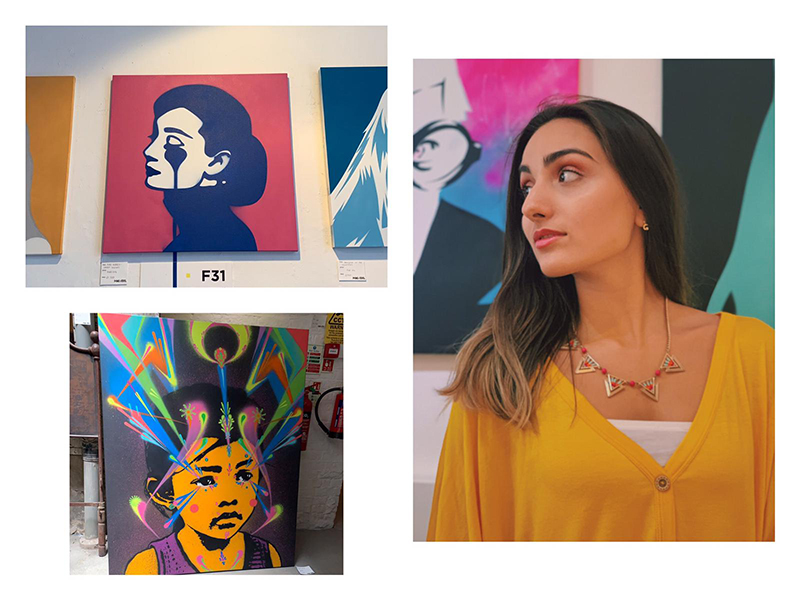 Apart from the world of creative talent on the outside, Shoreditch has a lot to offer on the inside. Local artists whose works you admire on your walking trip have also set up their own galleries and they always welcome visitors. We went into the Pure Evil gallery on Leonard street. Don't let the name fool you! The people in the gallery were exceptionally friendly, encouraging us to stay as long as we wanted. And then there was our visit to Tramshed – a restaurant that holds the strange but magnificent piece by Damien Hirst. Never have I seen any restaurant allow tourists to freely come inside just to take pictures without sitting down to eat. And finally, the wonder that is the Village Underground! We only got the chance to see it from the outside but they offer everything from concerts and club nights to exhibitions, theatre, live art and other performances. Make sure to check out their website for more details.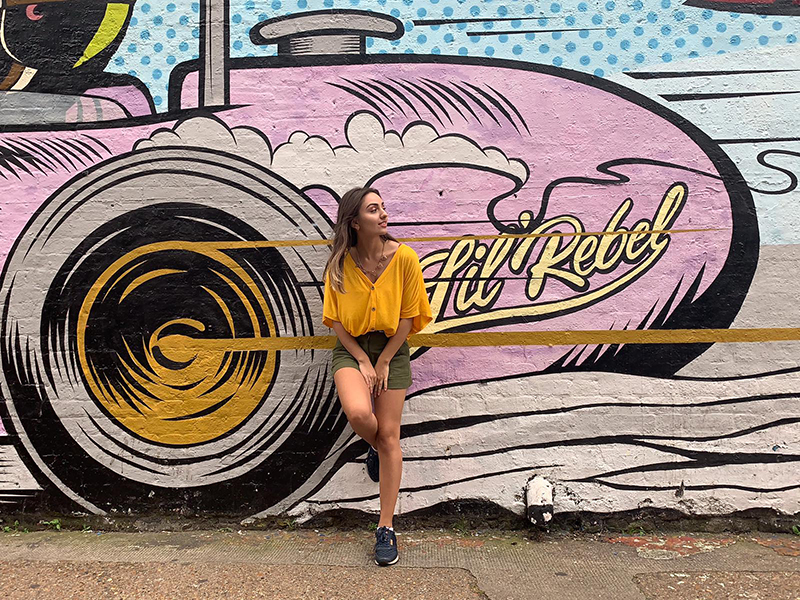 That is all from me for now! If you have any other tips on experiencing the hidden treasures London has to offer or have your own take on Shoreditch, I'd love to hear from you in the comments section below.
Salome
For this post and other blogs from International Students at Westminster please visit International Student Blogs.