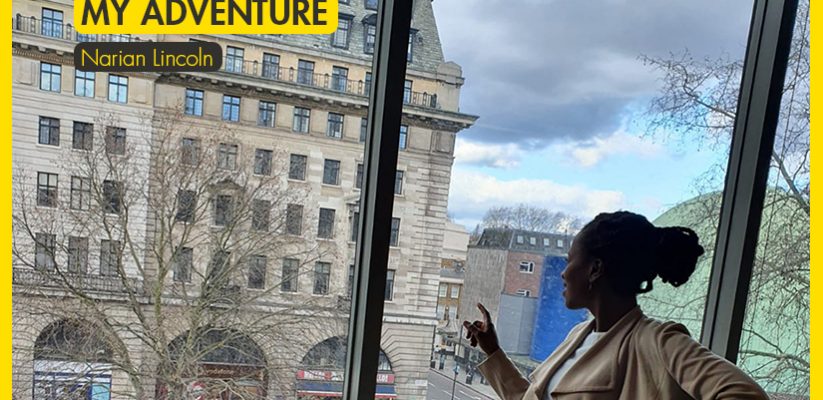 My adventure from Ghana to the University of Westminster started almost a year ago now when I decided to undertake a master's degree in International Development Management. I fell in love with this course the day I volunteered with International Service UK back in Ghana. From that moment, I decided to pursue my change of career path into International Development Management. My name is Narian Lincoln, and this is my London adventure of sunshine, rain and an orchid plant.
I have just left my former abode on Baker Street, where our Marylebone campus is located, in central London. The campus is virtually a walking distance to the popular Oxford Street, a vibrant shopping street that attracts many international tourists. It's a lovely day today at my new home in Willesden Green. Thoughts fill my mind as I glance through the window watching the sunshine. Then the next minute, the raindrops fall, and then the sunbeams spring up again. I find it fascinating! It's funny now to look back on how during the London winter, every time I stepped outside the cold wind made my eye extremely teary. One special memory I will always remember is the day I visited Buckingham palace and decided to walk my way back to Baker Street. I was so proud of myself.
Volunteering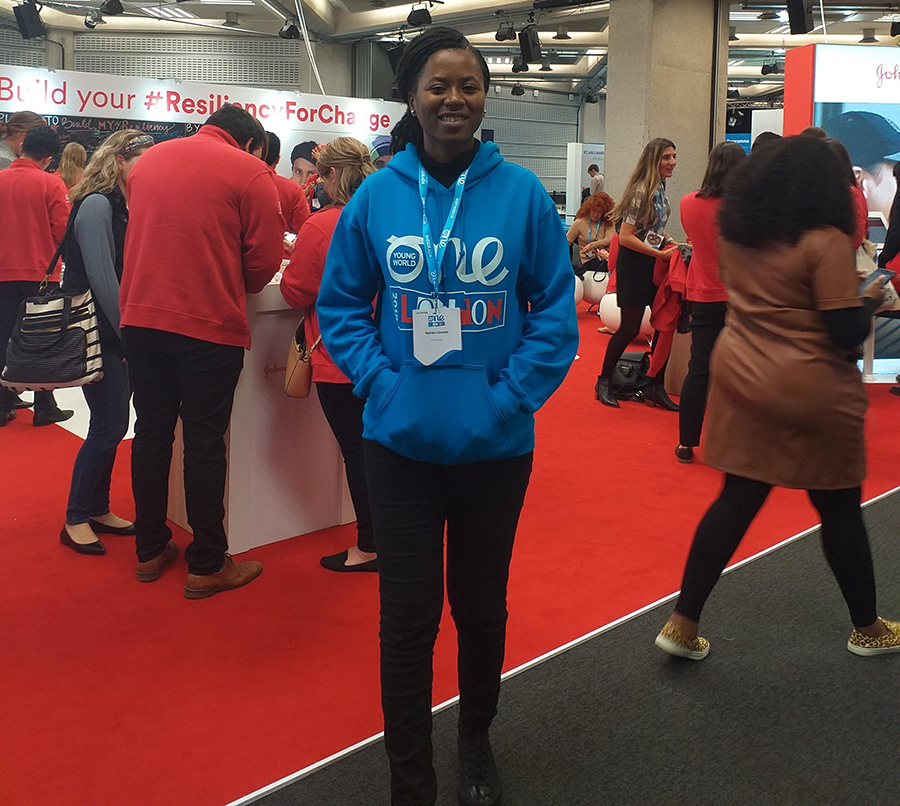 With volunteering changing the course of my career path, I decided to volunteer with a number of organisations in the UK as well. My first voluntary experience was in my early days in London at the One Young World 2019 summit for change-makers. I had actually previously applied to attend this summit whilst in Ghana but wasn't selected. Upon being in London and discovering via LinkedIn that they needed volunteers, I just said "hurray!". Investing my time in making it a success was very rewarding.
I also tried volunteering in other areas like fundraising, but I realised it required further processes. So in the end, I had to give up on fundraiser volunteering. During this Covid-19 times, I have been volunteering with City Harvest a charity that makes sure foodstuff doesn't go to waste. Instead, food is channeled to charities and people that need it the most. Thanks to City Harvest, lockdown doesn't mean a food supply shortage for the needy. I really admire the initiative because unlike some hospitality companies I've worked with, whose regulations allowed leftover food to go to the bin, at City Harvest, food is precious.
Incredible new friends to share my adventure with

"It reminds me that people can be loving and that kindness does still exist and can be shown by everyone across the world."
One remarkable solace has been the friendship my coursemates and I have found through meeting on our master's degree course. This still continues even in our new Zoom world. We soon realised that our class was solely international students and was the best place to make incredible new friends. We've enjoyed many social events and fun times together going to the cinema, a visit to Southwark Park, and Wetherspoons to relax in a warm and lively atmosphere.
And of course, I won't ever forget 28th February, that's my birthday you know. Who was there with a surprise? My classmates of course. Haha. I remember, we received a cheesecake in class one day, and upon tasting it, I said 'Oh my God, that's my favourite cake!' I never stopped talking about that cheesecake!. So on my birthday, I received one with a beautiful Orchid Plant from the class. One friend who presented the plant said she chose it because an orchid plant is gentle and resilient, like me. I can still gaze at the plant as I type these words. It reminds me that people can be loving and that kindness does still exist and can be shown by everyone across the world. And not only from people we've known for decades.
Celebrating Ghana, the Westminster Mentoring Scheme, and Employability Award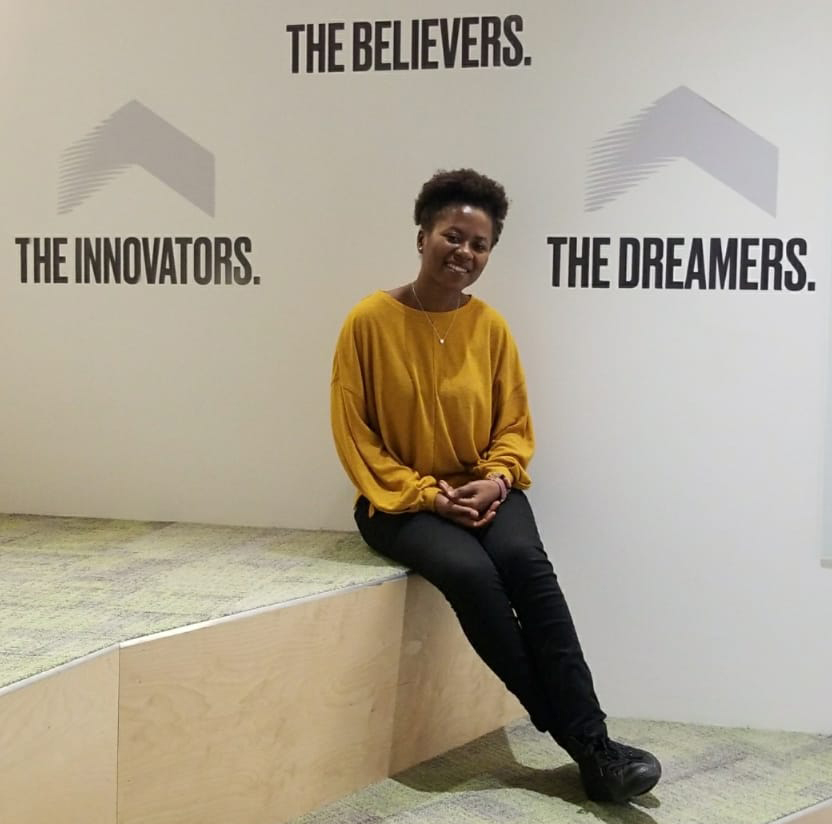 Unfortunately due to Covid-19 striking, I wouldn't say I have taken full advantage of what London has to offer yet. But I did manage to attend the Princes' Trust Future Leaders Programme with FlyingStartXP.  This program opened me up to my skills, who I am, and the values I uphold for future employment decisions.
The last event I attended before the closure of the university was a Ghana themed African day, where I invited my class. And of course, they didn't disappoint. Along with displays of traditional Ghanaian clothing and cultures, the ever-inspiring African Rep and Westminster lecturer, Madam Irene Brew-Riverson and I gave presentations on Ghana's cultures and traditions.
I was also privileged to be paired with an incredible mentor with the Westminster Mentoring Scheme. Well, don't think I'm using incredible because I am writing this post, no. My mentor really made me realise how to pursue mentoring in the future. The Westminster Mentoring Scheme is a great platform to make a personal connection with someone in the UK with experience in your field and career path. I also finished the Westminster Employability Award under lockdown and was awarded a silver.
Memories from my London adventure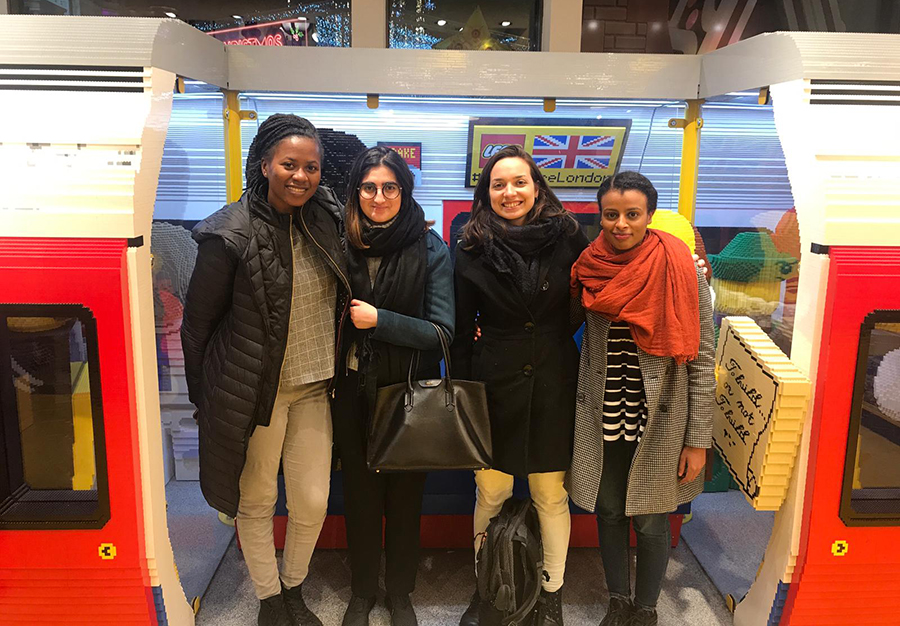 There are many new speaking customs in the UK that I have learnt during my London adventure. Stand out examples include how everyone uses "sorry", instead of "excuse me". Also, how people say "cheers" and "thank you" to the bus driver.
Once when grocery shopping, a shop assistant asked me if I wanted a bag. I raised my eyebrow and said "of course I do". But then they told me that's 5p for a bag, I said "whaaat? Pay for the bag?" At the time that was shocking. I now have tons of bags, but I do still forget sometimes, but it's all good.
The Future
With the Black Lives Matter movement popping up, we all need join in, both us and our allies. In the current globalised world where Sustainable Development Goals advocate for partnerships, it's necessary that the conversation on inequalities, systematic racism and the current form of colonialism and imperialism be forthcoming. Thus, bringing us all on the same level striving to achieve a better world. My headmistress sometime back would have said that when people are flying to the moon, we shouldn't even have been calling for equality. I would agree because the world is more modernised now, with 5G and all the stuff evolving. No one should be judged and treated by the colour of their skin. Let's educate ourselves , let's unlearn and keep relearning.
Studies everywhere is tough, and it's a committed mind that passes through. The celebration ahead, the graduation to come, and the role to play in that dream organisation to make an impact, is what keeps us striving, thriving and surviving. To be continued…
My name is Narian Lincoln. Live a life worth living and help others live the same.
Cheers.