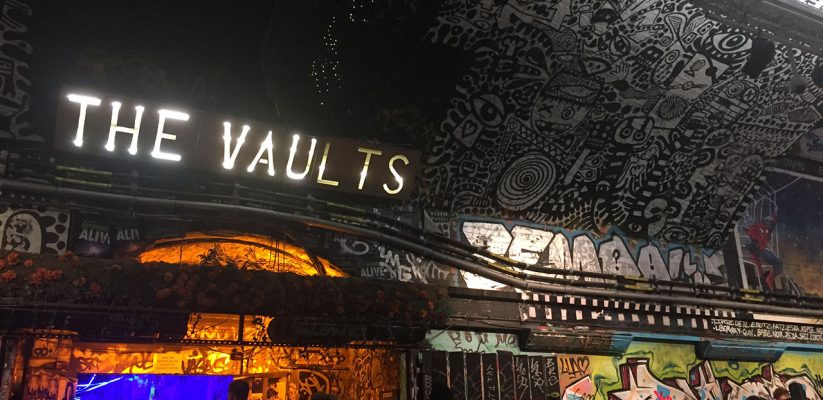 I was 8 years old when I saw my first theatre production, Beauty and the Beast (a classic). Ever since then, I have been fascinated with the magic of theatre. You can fly to Neverland with Pan, audition with Tracy Turnblad for the Corny Collins Show, make three wishes with Aladdin, sing with the Phantom and so much more. Theatre allows us to escape the present and enter into a new universe.
Now, anyone who enjoys the theatre will most likely have attended one of the dozens of productions in the West End, like Wicked, Hamlet or The Lion King. But did you know that London has more to offer than just the big name productions? It is a breeding ground for inventive, abnormal and unique theatre. If you dig deep enough, you can find the hidden gems.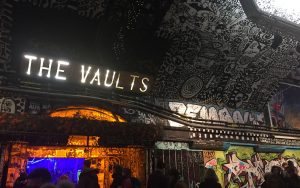 One of these gems is the VAULT. This is an annual festival that celebrates creativity and encourages uniqueness in theatre but it also has music, comedy and films. I had the opportunity to attend two of their shows thus far- Neverland and Revolution. Each a different experience in themselves and unforgettable. I don't want to spoil too much about the productions but here are a few highlights of my time.
With Neverland, we got to play games with the Lost Boys, or the pirates (you pick a side). I ended up siding with the pirates and by making this choice, I got to personally poison Pan with Caption Hook – highlight of the show for me! If you are willing to put yourself out there, you become a part of the show which is so exhilarating! Revolution was a completely different show. It was more of a live video game. When you first enter, you pick your faction and start the Revolution. The "cast" was more of guides giving us the overall story-line but we, the audience, were deciding which roads to turn down. We had to work as teams to try and win!
What is amazing about these shows is that everyone have a different experience. Heck, I could go back countless times and each time the experience would be completely different.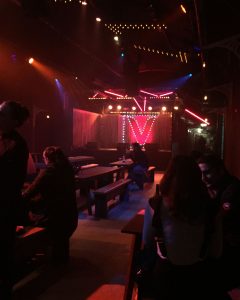 This festival is only open for a few months each year but there are other theatre companies in London that promote the same ideal. One is the Battersea Arts Centre. I had the chance to attend one of their blackout shows, Fiction. This was nothing like anything I have ever experienced. The only sense available to me was hearing. Your surroundings are errored in darkness and the binaural headphones put you into a completely different world. If you get the chance to experience one of these short lived productions, I highly suggest going.
A few other companies in London that promote immersive theatre are Punchdrunk, Secret Cinema and Dotdotdot. Each of them specializes in something different. Punchdrunk is very cast/audience interactive. Dotdotdot includes advance technology in their productions like VR. Secret Cinema turns a blockbuster movie into an interactive show.
Theatre has been around for centuries and it's not going away. These new forms of theatre are the future and London is bursting at the seams with it.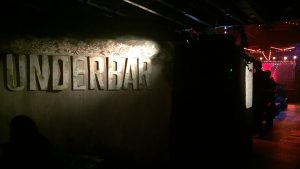 You might have to dig a little to find it but it is there. I hope I have helped you find this new form of entertainment. Lord knows we crave it nowadays.
Check out my channel here for more adventures in London.
Latest posts by Alyssa Moseley (see all)