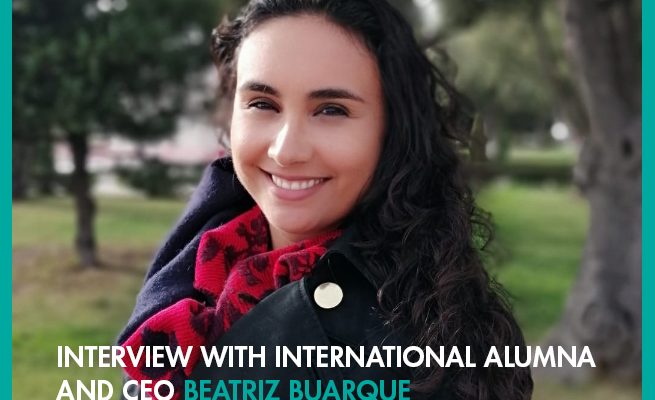 Beatriz Buarque of Brazil, is the Founder and CEO of Words Heal the World, an NGO that partners and empowers students across the world to tackle extremism and hate online.
The University of Westminster MA International Relations and Security international alumna sees the Luxembourg Peace Prize nomination awarded to Words Heal the World as her greatest achievement to date.
In this international alumna interview, we take a look into the life of Beatriz the CEO and the person.
Where did the idea for Words Heal the World come from?
In 2015, I attended a course in Israel to learn about conflict zones in the Middle East, and at that moment I realised terrorist groups were producing very professional propaganda material and hiring journalists to edit videos. I returned to Brazil worried about this situation because as a journalist I know the power of words and images. Around this time, I started writing articles on the topic. In one memorable article, I interviewed a Canadian mother who had lost her son due to radicalisation. Her radicalised son ended up in Syria, and soon after died. As a mother, I immediately empathized with her pain. I decided the time was right to apply for a Masters to learn more about the relationship between terrorism and the internet.
I applied for a scholarship to study my Masters in the UK. But, when I was informed about being on the reserve scholarship list, I was very disappointed. I cried the whole day because it took me a year to prepare for that recruitment process. This Masters degree was something that really mattered to me. In Brazil, we don't have Master degrees focused on terrorism and international security. But, during this moment of despair, I told myself: "I won't stay here waiting for a decision that may not come. I'll take action by myself". So, I set up a website to help increase the visibility of organisations that were working to prevent radicalisation. Firstly, I set up one up for Christianne Boudreau (the Canadian mother I'd interviewed) because she could not afford a social media team.
The name itself "Words Heal the World" came from an inconvenience that turned out to be positive. When we tried to register the name of the website, we discovered that there was already another website or company with the name "Words Change the World". Then, I thought: "why don't we use the word "heal"? It is even better because change can be for good and for bad. But, heal, no. Heal has a positive connotation". The second step was bringing students in to take the main position in the project. I established a partnership with the Brazilian university UFRJ and a week later I was gratefully informed that I'd received a scholarship and so happily ended up studying at the University of Westminster.
What inspired your passion to tackle extremism online?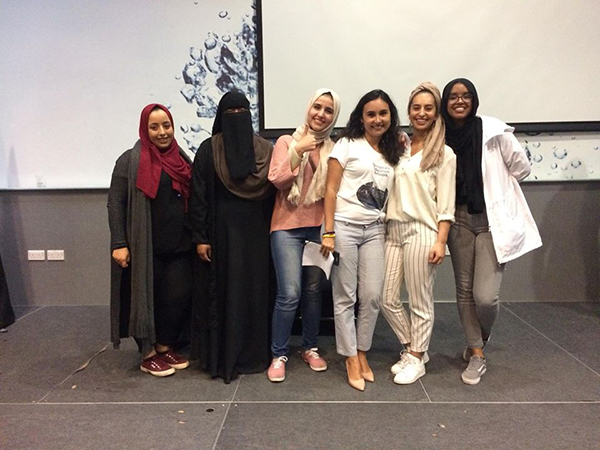 I believe that being both a journalist and a mother have played crucial roles in this passion. As a journalist, I know the power information has and it motivates me to encourage people to use information for peace. We have incredible power in our hands. We only need to realise it and use it. As a mother, I can imagine the pain of millions of mothers who have lost their sons due to radicalisation and violence. I started questioning myself: what kind of world will I leave to my son in a society that is ruled by information? I can make a difference in this society. Once I realised this, I started to spread the word about the responsible use of the internet. Following this, I then started training students to challenge hate.
How much previous experience did you have in the charity sector?
My experience in this sector was almost none. At 13, I had aspirations to become a journalist. Working at the main Brazilian TV station, Globo TV, was always my main goal. I had devoted more than 10 years of my life to TV journalism. But my life changed completely last year when I registered Words Heal the World as an NGO. I became a CEO overnight. It has definitely been a big challenge because I am not used to negotiations. I am a very creative person who loves to develop strategies and work with young people. This bureaucratic side of my work is tough yet extremely important. It has demanded a lot from me, especially because I had no prior experience in a position like this. Nevertheless, I believe I have managed to handle it well.
Although we are still working to secure sponsors, we do have 25 partner organisations all over the world, 2 partner universities (the University of Westminster is one of these), and we have been nominated for two prestigious awards. I've received invitations to attend conferences across the world to explain the methodology I developed to challenge hate. This methodology is called Edu-(act)ion and is based on the idea that students don't remain passive actors, they take the lead.
What does a typical day in the office look like for you?
Currently, my office is everywhere with a table and a wi-fi connection. So, basically, I wake up early, answer emails, touch base with my coordinators, talk to my students based in London, review some articles, and work on strategies that have been developed by students in London, Brazil, or other Latin America students.
Who in the entrepreneurial world has inspired you?
Undoubtedly it is Oprah Winfrey. I really wish to meet her someday! She suffered discrimination and was abused, but against all odds became one of the most influential personalities in the world. Every time I fail, I read her story and tell myself: Oprah was also discriminated, abused, and was not taken seriously by many people. Nevertheless, she pursued her dreams and achieved them. If she did it, I can too. And I will do it! Words Heal the World started as a website, became a project, and now it is an NGO active in the UK, Brazil and Latin America. My goal is to take Words Heal to as many countries as possible to contribute to local social cohesion and help shape a better society. One that is ruled by a virtuous circle of peace.
What's been your greatest achievement to date?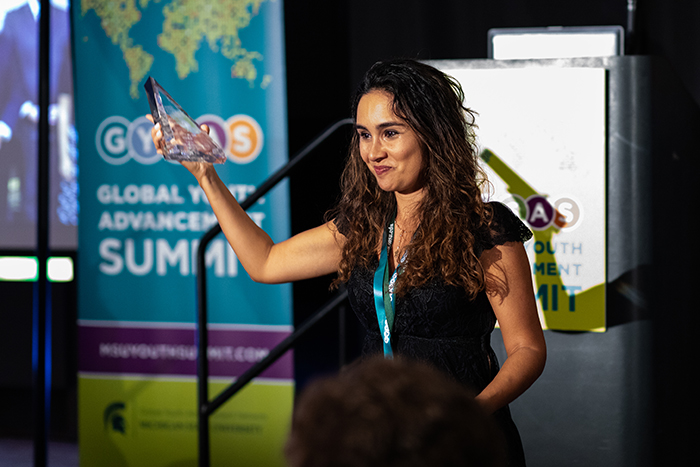 I believe the nomination for the Luxembourg Peace Prize was a great achievement! Words Heal the World, as an organisation, is only 6 months old but has already been nominated for this momentous prize! On top of this, Words Heal the World won the Transcendence Award 2019 from Michigan State University at the Global Youth Advancement Summit back in June. It proves our importance and how innovative we are in comparison to other organisations that have been working to tackle extremism.
The best part of your job…
Working with young people and witnessing their growth.
The worst part of your job…
Having no time to stop working. I literally work 24/7 and sometimes it leads me to exhaustion.
How do you relax outside of work?
I love dancing! I used to teach dance, so any spare time I have, I dedicate it to dancing. If I cannot dance, I try to find a river or ocean. The water really calms me down and sitting in front of it has healing powers over me. Besides that, I also love to read at a nice coffee shop with some Apple tea.
Do you have any advice for current students thinking of starting their own business?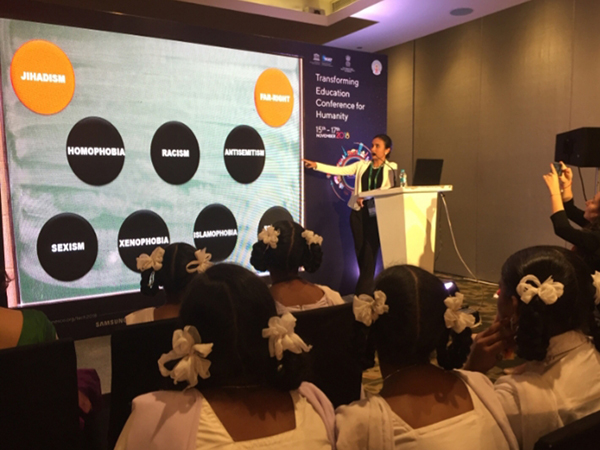 My advice is: don't give up. If it is your dream, fight for it! There will be difficult times, there will be people trying to make you give up, there will be people that will let you down. But if you want it with all your heart, go for it! You are responsible for the changes that come to your life. Imagine your dream and work for it. It will come true.
Web: http://www.wordshealtheworld.com/
Twitter: https://twitter.com/wordshw?lang=en 
Insta: https://www.instagram.com/wordshealworld/
FB: https://www.facebook.com/wordshw/
Latest posts by Martyn Davies (see all)