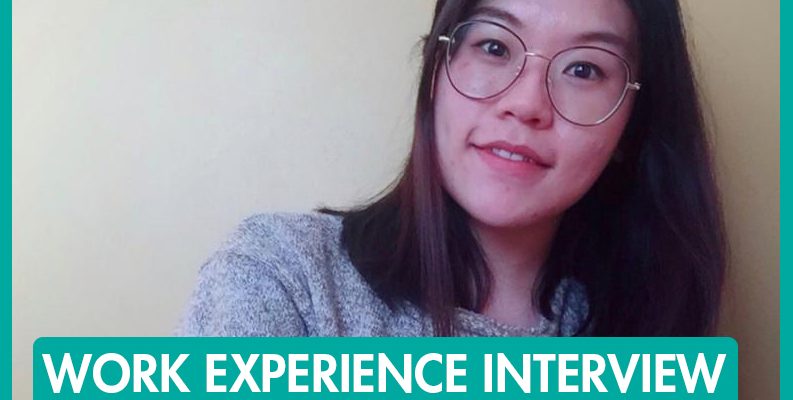 International student Doris from China talks to us about her work experience positions and placements working for the University of Westminster while simultaneously studying a Marketing Communications MA at Westminster.
In this international student interview, Doris describes her different work experience roles, how she found them. She hopes working in a native English speaking environment will boost her future career prospects.
Tell us about your work experience at the University

I have been working as a student helper for about 4 months at the University. My role is specifically to support the students on our Pre-Sessional English (PSE) courses during the summer. Most of them are non-EU international students who are abroad for the first time in their lives. My role is to help them settle into their new lives in a foreign country. My job is mainly to help them better adapt to life and to progress to study here. I am also helping with a marketing project to make informative course videos for interested students from China. For this role, I have mainly focused on recruiting the different student filming crews to film and edit these videos.
How did you find and apply for the job?
I found the job on Talent Bank, which is a University online platform that offers and advertises a variety of part-time jobs to students across campuses and departments. The platform is ultimately very helpful for students who want to gain some working experience during University semesters. I personally heard about this role in one of their monthly newsletters and was interested in it, so I applied. After applying through the online system, I was lucky to pass the interview and finally got the job.
What does a typical day on the job look like?

It normally has two stages and I always find something new to do on a daily basis. During the summer, I was responsible for the international students who took a Pre-Sessional English course. My most common daily task is trying to answer every question the students ask me. This ranges from questions on essay writing skills, how to see a doctor in the UK, to asking for advice on things to do in London. Everything is new and fresh to them and my role is to help them quickly and better adapt to life far from home.
To achieve that, I arranged some drop-in sessions where we shared tips and let the students network and get to know each other. The topics were based on previous questionnaires, like how to prepare for a degree course and gain work experience in London. For entertainment, we went on a private walking tour of Street Art in East London, letting them get a taste of some of the local culture.
During the end of summer, I also took part in lots of sessions to help extend student visas. In the recent few weeks, I was helping to recruit a student filming crews to make some short videos for the interested students in China. For this, I was involved in scriptwriting and creation, liaising with University staff to organize interviews and also actual filming.
What have you learned from your work placement that will help you in your future career?
One main thing is getting used to and experience working in a native English speaking environment. This was totally new and challenging for me at first. Even though we all speak English on my course and previous job, most of my colleagues weren't native English speakers. This job has let me gain good insight and professional work experience working in an English-speaking business environment. I hope this might help me when applying for roles at international companies in the future. Another good point is that this work has given me a chance to practice my coordination and communication skills. Although I can still improve in this area, I have organized a variety of activities on my own. I am quite proud and satisfied about this.
The best part of your job…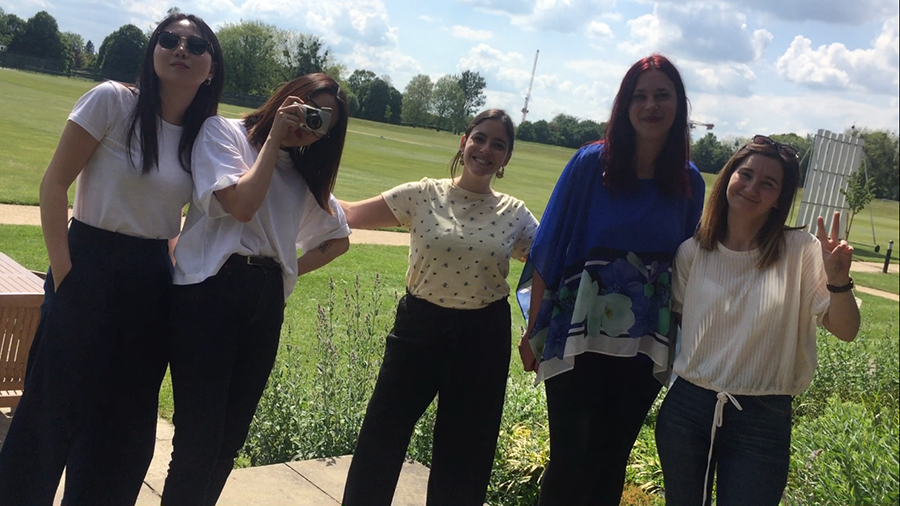 The best part is that I feel I've done something good for the new students helping them settle-in to their new lives. For example, at the end of the PSE course, we organised a free house-moving service helping students move to Harrow Hall. This took a lot of time preparing and communicating with the students beforehand. In the end, though, I was very happy to hear from these students that the service had made their lives easier.
The worst part of your job…
There is no worst part but instead some challenges for me. This is because I need to do a lot of liaison work, which I don't feel I'm very good at. When contacting strangers, I usually worry a lot that I might make some mistakes, especially as a non-native speaker. But during this work experience, it turned out that most of the people I've met are very friendly, warm-hearted and supportive.
How have you balanced your study/work schedules?
My work is usually not that busy because I have a 20-hour weekly limit during term-time as part of my Tier 4 Student Visa conditions as an international student. However, I did need to balance my study and work schedule in late summer when I was writing my dissertation alongside work. I usually finished work at 5pm and went straight to the Cavendish campus which is next to the office to write my paper. Although it was a bit exhausting at the time, I feel having this job gave me a kind of way out from the pressure of studying, as I had other things to think about.
How do you relax outside of work?
My work requires me to work in multiple places. This includes the Cavendish office, the Harrow campus, the Marylebone campus and also remotely. I like this though because I used to mainly just base myself at Marylebone during my course. So this work experience gave me more incentive to visit the other campuses. So traveling to different places and campuses was a lot of fun. Another thing is that because of the great location of our office and campuses in central London, I can go to museums and galleries right after work, which lights up my day and also offers great relief.
Your advice to other students wanting to boost their employability during their studies?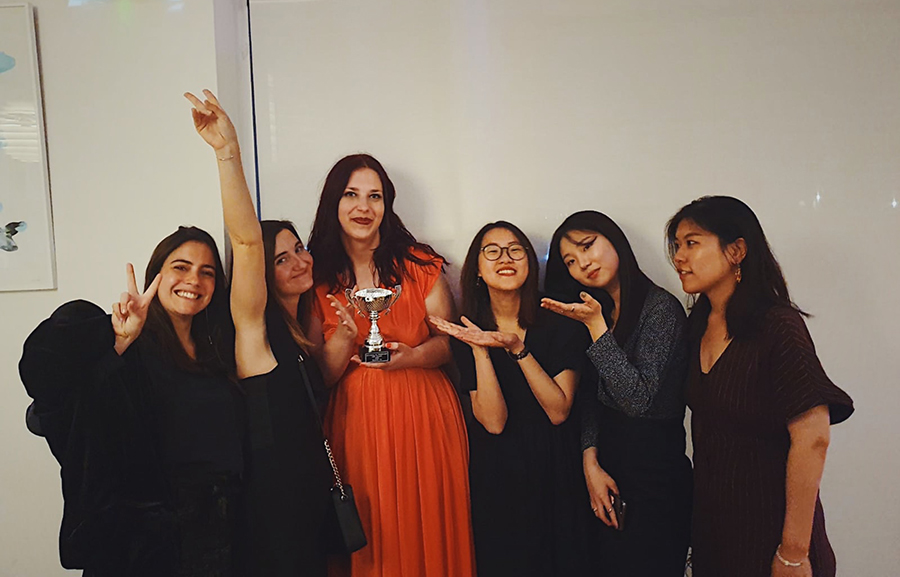 Grab the chances that the University offers! I think Talent Bank is a great opportunity for students who want to gain some work experience during their studies. It is easier and more reliable than other external part-time jobs. I've also highly recommended it to students from the Pre-Sessional English course when talking about working in the UK. Even if you don't get the job, you will at least let you gain some important interview experience.
So do keep an eye on the University's website for vacancies. Besides, our uni also offers a lot of free support and resources for improving our employability, like the career consultancy service and Engage. I heard about these employability services from former students before starting my course. I'd also like to recommend them to our current and future students. They are all worth checking from time to time in case there is a great work experience opportunity for you!
_________________________________________________________________________________________________________________________
Thank you so much to Doris for taking the time to answer these questions about her work experience with us while studying a Marketing Communications MA.
For more genuine insights into studying at the University of Westminster and living in the heart of London from international students please visit International Student Blogs.
Latest posts by Martyn Davies (see all)