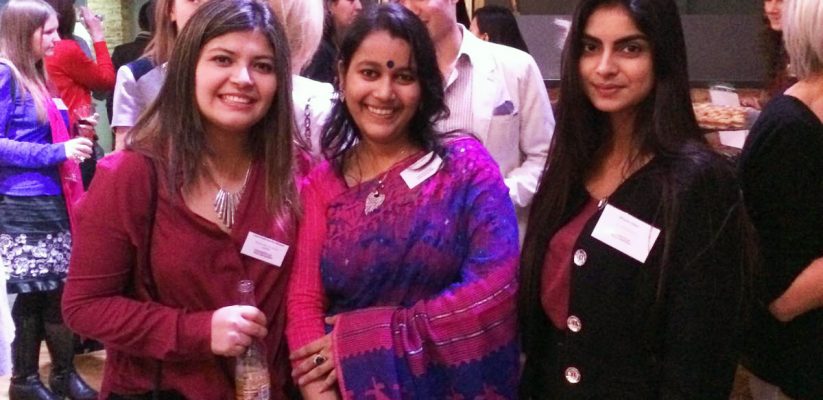 When I submitted my scholarship application earlier this year, I eagerly waited for three months for the outcome. It still feels like a dream to me that I am actually studying at the University of Westminster and I had the opportunity to receive such an honorable scholarship.
On 3rd November the Scholarships Office organised a warm and cordial 15th Annual International Scholarship Reception for all selected scholars this year. It took place at the International Students House on Great Portland Street and it was one of the most wonderful and prestigious events I've attended in my life. We were all feeling so happy and proud to be representatives of our own countries from all across the globe.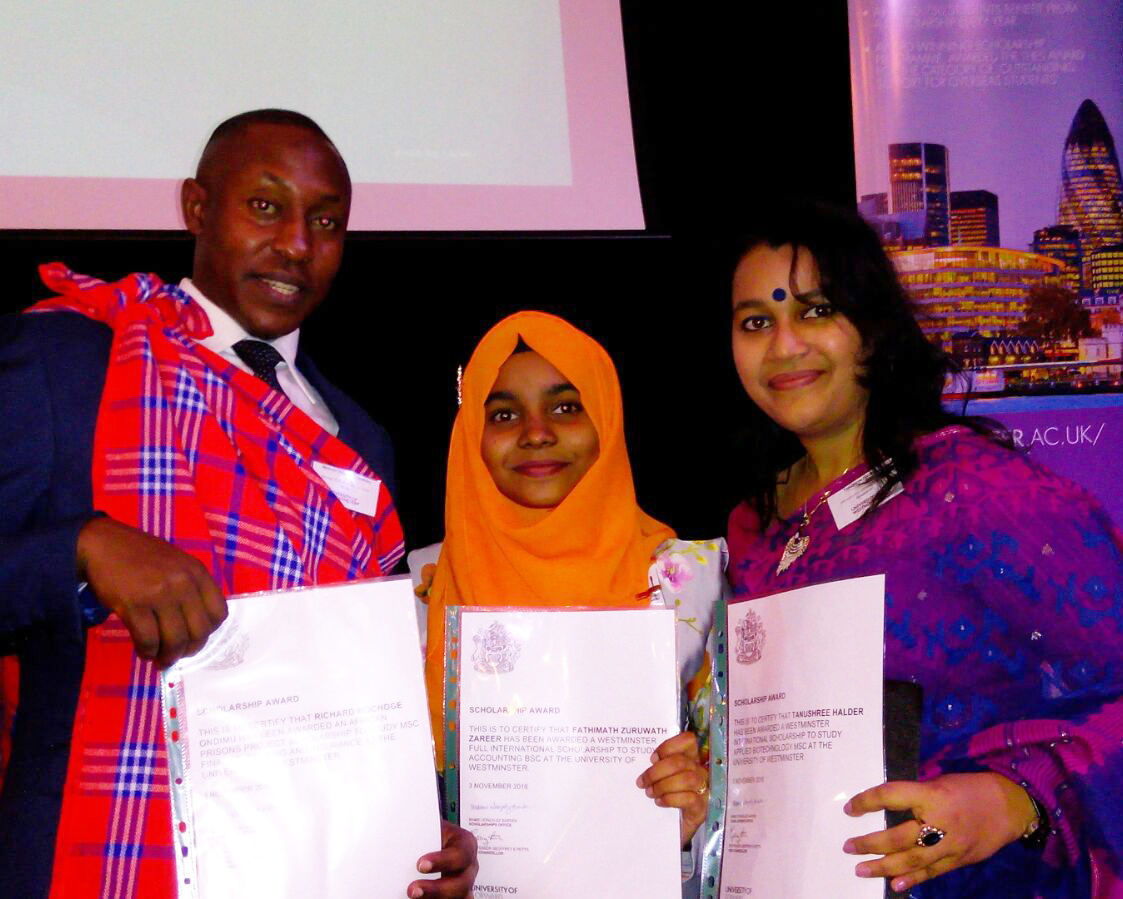 The University of Westminster offers quite a wide range of scholarships for both undergraduate and postgraduate students. For international applicants there are full scholarships, full tuition fee scholarships, as well as half and partial tuition fee scholarships. Along with these, there are also several different joint scholarships and external funding opportunities available to study at the University of Westminster.
This year for September 2016 session, among 3000 applications only 700 were selected for all the various types of scholarships. During the reception eight Scholars from different scholarship categories got a great opportunity to receive their Scholarship Award Certificate from the honourable special guests, including Professor Malcolm Kirkup, Pro Vice-Chancellor and Dean of Westminster Business School; David Shacklady, Director of Student Affairs; Mamie Barden, Scholarship Team Leader and others. Most of the students represented their country by wearing their country's traditional dress. The night became so colourful with different nationalities. It was also interesting to see that people who've met several times before did not know that they were from same country! The event provided a great opportunity to get to know each other, share experiences and make future plans. Meeting with the alumni, university staff  and external guests created a special moment for all of us. Oh, and I forgot to mention the food! Various types of delicious refreshments were really appreciated by the hungry students attending the event after a long day in class.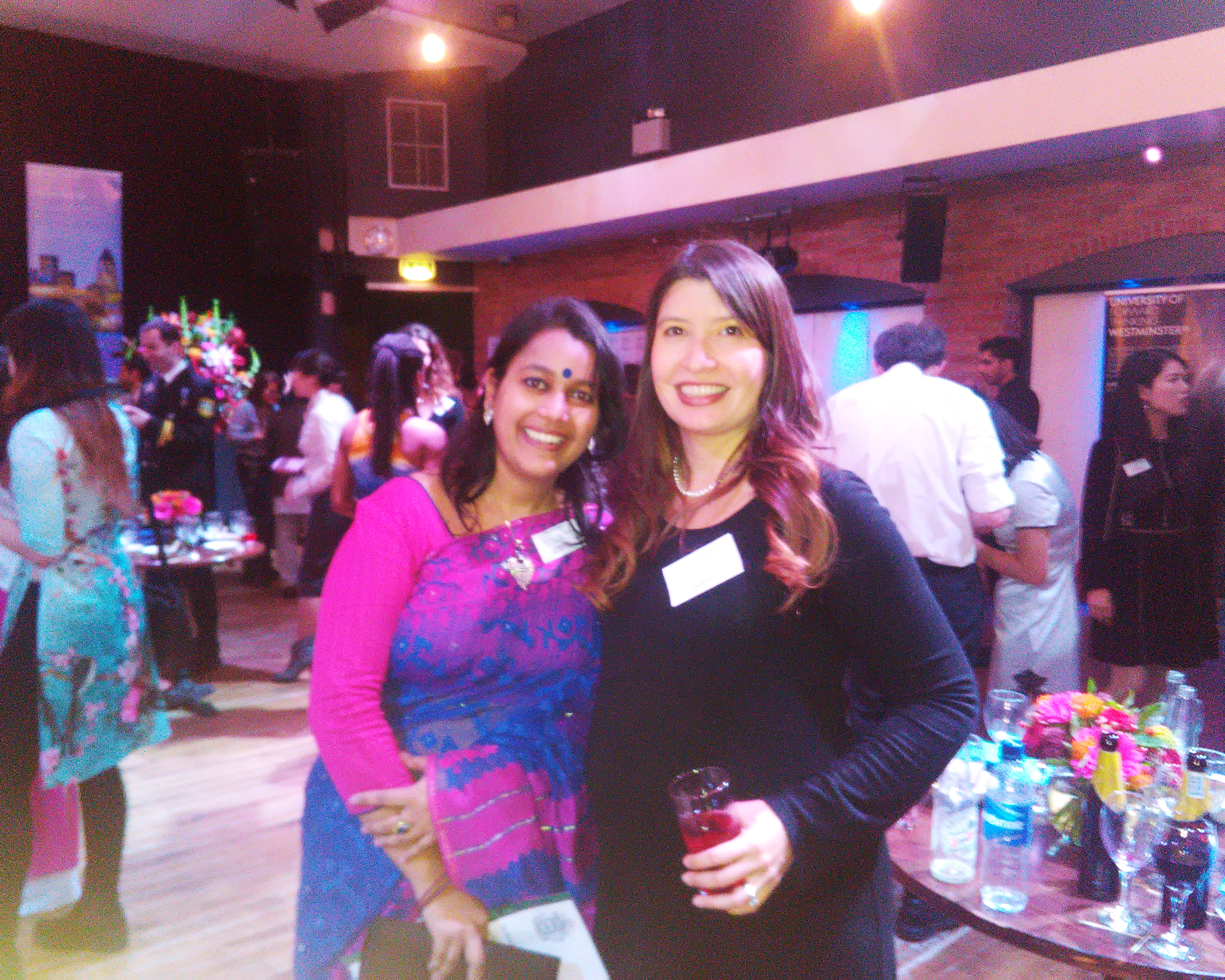 There was nothing but pride when I could hold the flag of my country as a representative at one of the top international universities of the world. For me this may never have been possible without achieving the international scholarship from Westminster. To all prospective students planning to apply for a scholarship next year, do not miss such a valuable opportunity and such a memorable time that you will cherish forever!
Latest posts by tanushree (see all)