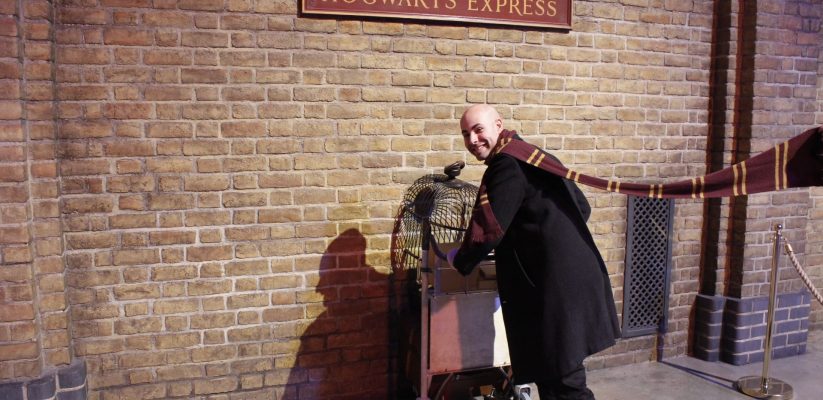 Choosing where to do a degree can be a daunting task with so many options available out there for prospective students. There are so many things to consider, such as which country to go, where to live, maintenance costs and ultimately, which institution and course to select! These are some of the factors to bear in mind just before you take the decision that can define your future career.
Well, I will try and make things easier for you. I will be very cheeky and say – come to study London and have the time of your life! Before I proceed and justify why I think so, I will talk a little bit about myself as it may help you understand why you need to make the same choice as me.
I am Italian-Brazilian from Sao Paulo and since a very young age I knew I wanted to travel around the world to meet new cultures and learn new languages – and ultimately, to build an international career. I think that coming from such a diverse country, with people from all over the world, made me feel less intimidated to go to a completely different country across the ocean to try my luck. It was back in 2008 when I decided to move to Italy, my second country, to experience up-close the culture of my ancestors and learn their language. The process of acculturation went very smoothly and I made some very good friends there.
I lived in Italy for a year and a half and decided I wanted to move to London to start from zero all over again. The decision came after I spent my holidays here and fell completely in love with those red double decker buses, black cabs and even with the tube! Who's never heard the phrase 'Mind the gap'? 🙂
My plans included a degree – which was high on my wish list. I always knew that completing a degree taught in English would give me a great competitive edge, and boost my employability prospects considerably. Although I had the qualifications necessary to get into a British university, I opted for doing a kind of foundation course instead, so that I could get used to the English teaching method, as well as group work , individual assignments and, of course, referencing.
In 2013 I was finally ready to become an undergraduate student, and I had no doubt that I wanted to study in London. Leaving for another city didn't even cross my mind. I had everything I needed here – daily entertainment including cinema, theatre, concerts, loads of free parks and museums to choose from. I visited three universities, but was really impressed by the facilities at Westminster Business School, especially the library, which I was allowed to visit as opposed to the other two places I'd gone to before. Knowing that I was going to spend a great deal of time in the library, that was a pinpoint factor for my decision,  coupled with the fact that I found a course that fits perfectly with me – International Marketing BA. The course gives a much more holistic view of marketing considering cultural, political and economic aspects of marketing when launching a brand abroad. To those aspiring to an international career in marketing, this is the course to go for!
Introducing London!
Although it can be rainy for much of the year, London is absolutely stunning during Spring and believe me, Summer can be very hot with temperatures reaching up to 36 degrees Celsius. Perfect to hire a pedalo or boat in Hyde Park or simply picnic with friends.
To be quite honest, I think Autumn is a majestic season and seeing the dry leaves on the ground makes me want to take photographs all the time.
But Winter is arguably the most wonderful time of the year, and walking down Oxford Street during Christmas season is a must-do! The shop windows are gorgeous and most people are in a good mood. There are hundreds of bands playing and choirs singing the most lovely tunes in the streets across the city, which makes London quite magical. The displays in Carnaby Street are quite nice too!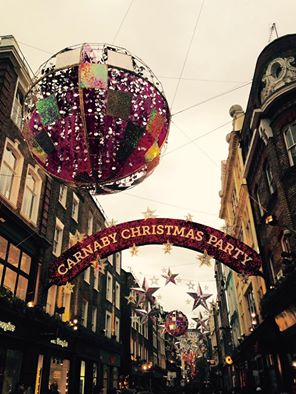 As you may already know, London is a hub, with plenty of transport available, which makes commuting very easy – be it inside the country or abroad. Did you know that a flight to Edinburgh takes only around 40 minutes? And that you can reach Paris by train in just 2.30 hours? Sounds nice, doesn't it?
But with so much to see and to do in London there is no reason you should be sad if you can't afford to go away for a city break somewhere else. London has landmarks that are well known worldwide and being able to see them as you please is a real privilege. The only problem is to choose which ones to visit on your day off as the city is so big!!
Tower of London during a special poppies display
Well, I guess you are looking forward to seeing these ones!
A very nice thing about living in London, is that not only it is very big, but it is also home to a very multicultural population. Therefore you are bound to find many people coming from your home country. And if you ever miss the traditional cuisine from there you are very likely to find quite a few restaurants offering your most favourite dishes.
Another great thing about London is that it never stops! There is always something going on – a festival, a film première, an art exhibition or some sort of big event. And many of them are completely free or just very cheap! Which, coupled with free entrance to most museums, makes a day out really affordable and compensates for the fact that you need to fork out some money on accommodation.
Why else should you study in London?
So these are only some of the reasons why I chose to study in London. But what I also have to mention are the countless talks and events that will enable you to network with some of the biggest companies in the world. Do not forget that London is a big financial capital, and studying here may open for you many doors and give you great experience. Have you considered doing a sandwich course which allows you to take a year off for a placement with a company? You will develop invaluable skills which will enhance your degree even more. Many degrees at Westminster Business School are sandwich courses, and the Careers Centre does an amazing job by sending weekly notifications of jobs, internships and placement opportunities to students of all courses. Although the responsibility of getting/passing an interview is ultimately yours, they offer help to build your CV and can even arrange a mock interview and psychometric tests to boost your confidence to get that job!
I think that from this blog post you can tell I chose London! If you are a citizen of the world like me, you should think no more. This wonderful city is waiting for you and here at Westminster Business School you will have the time of your life, meet great friends and experience a fantastic university in London, with friendly staff that do their best to equip you with the best skills to excel in this competitive business world. Now you just need to choose your course! I am too biased to speak about Marketing 🙂
---
Latest posts by Masood Azam (see all)