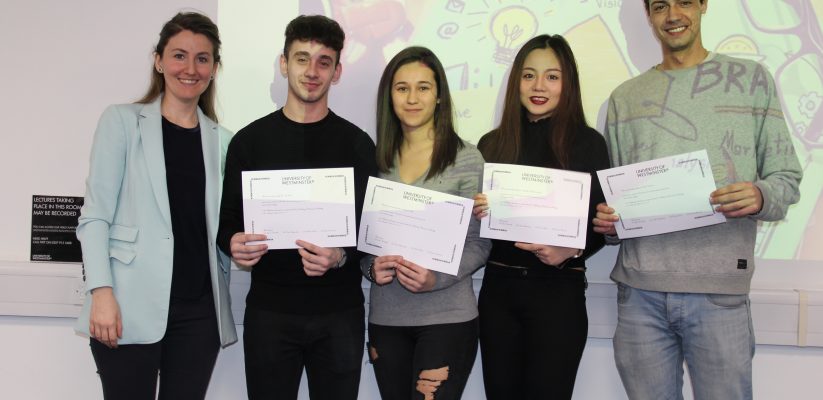 Featured left to right: Lecturer Pina Demir, Ilir Gashi, Larglinda Thaqi, Napattha Chavalitcheewingul and Pietro Calissano.
Celebrating student's participation in the 8 weeks of the business simulation game!
Tuesday 4th April, was a special day for final year students on the Marketing Planning and Strategy module at University of Westminster Business School. After 8 weeks of intensive decision-making through a business simulation game, groups took on the role of managers within a marketing department. The experience of being in teams, as well as being faced with tough decisions showed us all the challenges encountered by a marketing employee.
The thought-provoking experience from the business simulation has actually helped me to apply the theories and frameworks taught in the lectures and seminars to real life situations. This module has really assisted me to view marketing in its holistic nature, from both a theoretical and practical perspective, and aided me to think in a long-term approach, both professionally and personally.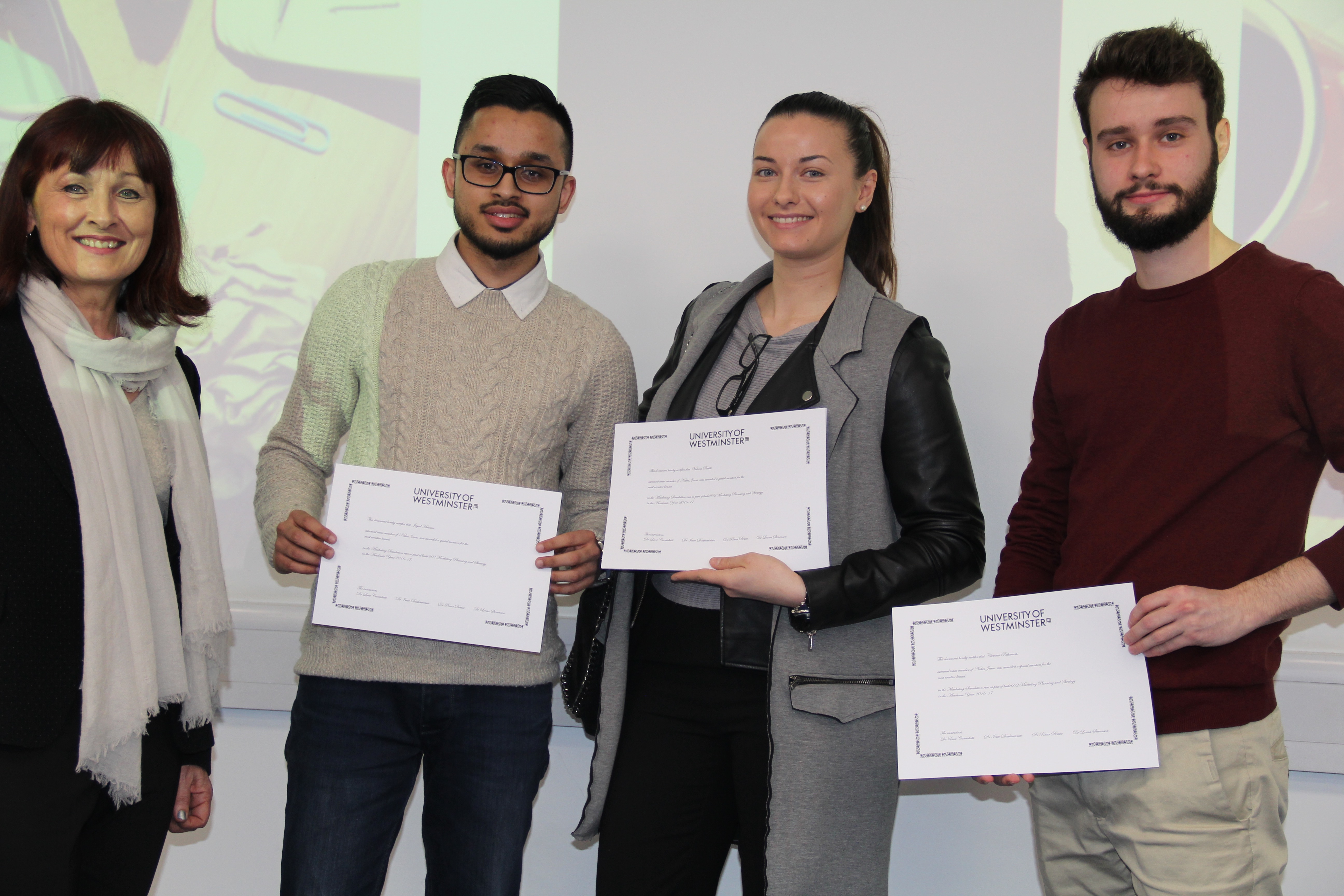 The ceremony was not just about celebrating the excellent performances within the simulation game, it was also about acknowledging all performances and celebrating the hard work from everyone throughout this year, from the students, teachers, to the lecturers who have made this module an enjoyable, challenging and rewarding experience for all us.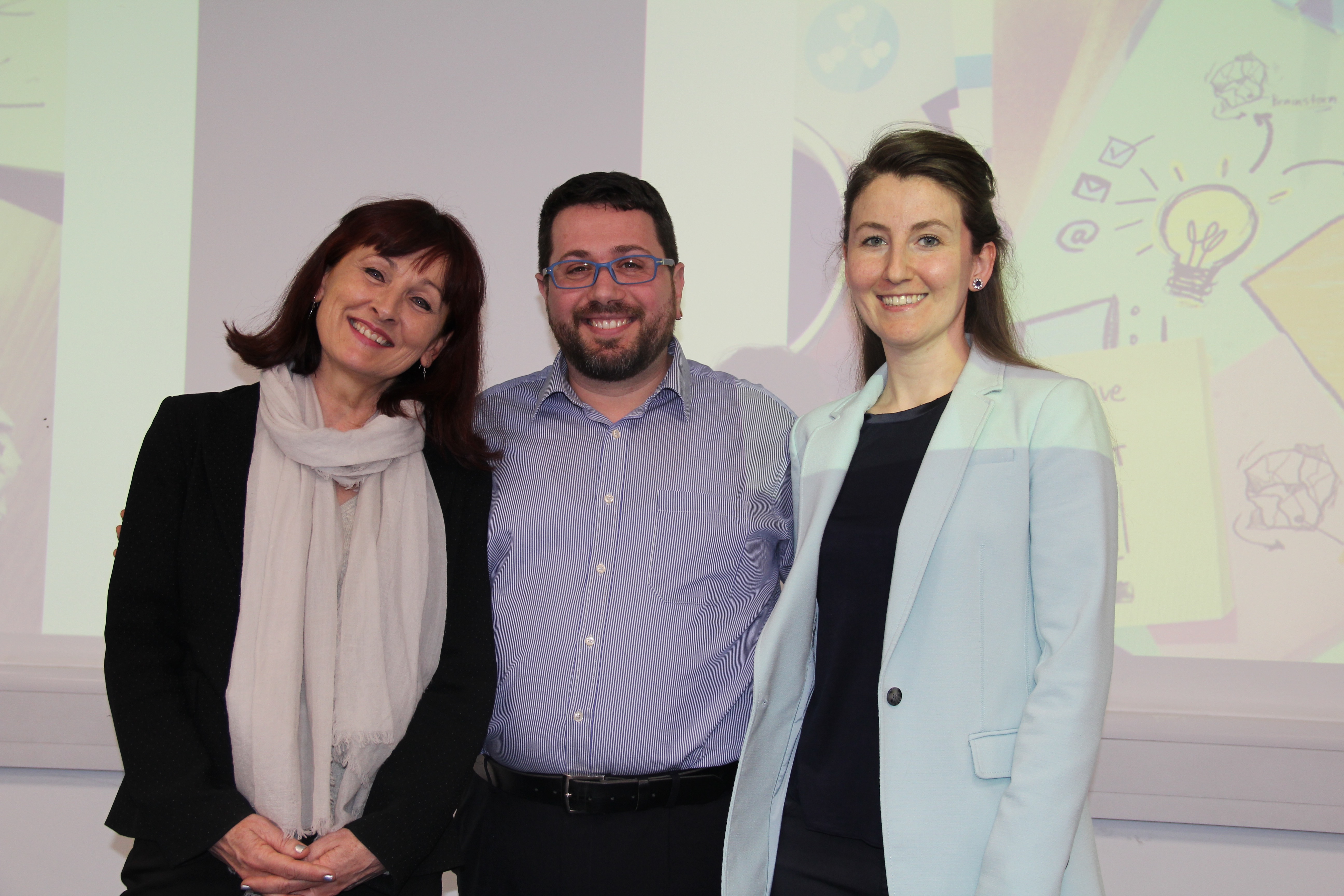 Napattha Chavalitcheewingul, a member of 'Smeraldo' that came in the top 3 said that their experience within this business simulation game was very "challenging and inspiring".
For me, this ceremony felt like an appreciation of not only the hard work that I've put into this module but the many modules throughout my 3 years of studying at University of Westminster, it was a really nice ending to close off my final year.
---
Thank you to Ilir Gashi for writing about the event and to Dr Luca Cacciolatti, module leader, for organising the event. Ilir is in his final year of Business Management with Marketing who works part time for a gaming company where he writes blogs and helps with graphic design. If you would like to find out more about the course, click here.
Latest posts by Faye Murphy (see all)