PPE, BA entrepreneurship and the MSc Entrepreneurship, Innovation and Enterprise Development team held an exciting business challenge event on Tuesday. Read what Senior Lecturer, Dr Ainurul Rosli had to say about the day.
Inclusive Entrepreneurship
I didn't realize how integrated our event actually was and how our 1st year BA Entrepreneurship students were able to bring it all together for all the different stakeholders.
I am so pleasantly surprised that we, the team coaches, actually managed to let go and empower our students to deliver pitches, coordinate the event, find awesome speakers such as Natalie Campbell from MYSPORT LONDON, with her creative design and harnessing her failures into new business.
The Inclusive Entrepreneurship event demonstrates how we engage with everyone in our community. More than 200 people participated in our 6-hour marathon in honour of #GEW2017. Andy Lambert of ContentCal and Andrew of The Menswear Archive, we hope you love the solutions from our students!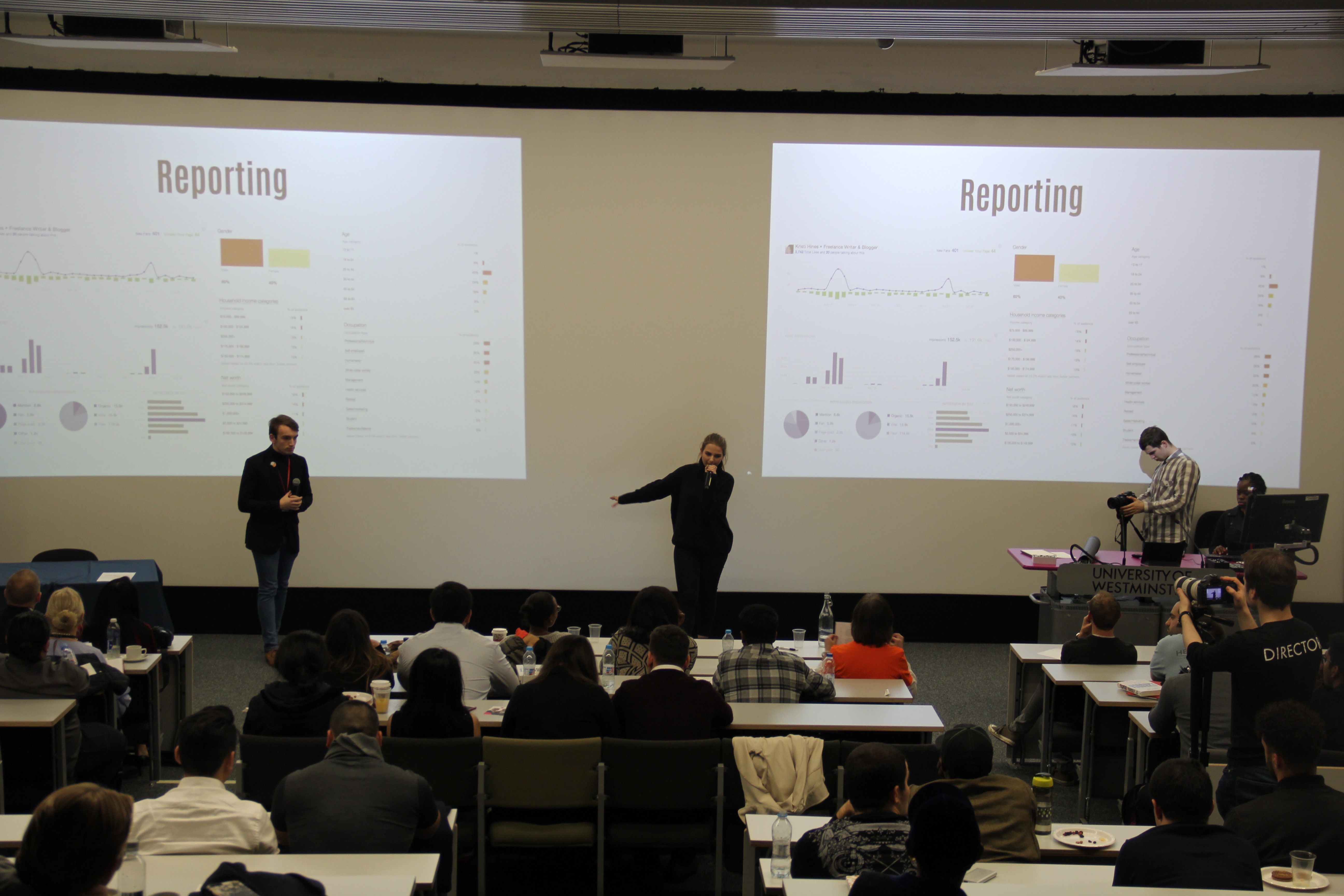 This includes, mixing-up students from different institutions at different levels ranging from secondary to undergraduates and postgraduates students as participants in pitching and as well as audiences in asking questions. Other attendees ranging from staff, alumni, and public looking for something different during the Global Entrepreneurship Week.
Special thanks to our entrepreneurs who came from every end of London sharing their experiences, including Bex Walker with her motherly instinct into a booming business that is BEXFAST and Jonny Zander who of Kaizen Partnership, for his passion on supporting his community and turning it into a business opportunity. We can see the passion and hard work he has put into it, and the self-proclaimed 'accidental' entrepreneur is not accidental at all! And of course the cool Natalie Campbell.
An extra special thanks to Holly Knower of NACUE and Shiela Birungi of Creative Enterprise Agency for collaborating with us as judges on short notice, and giving excellent feedback to our students. Evie Gray, from ViiV Healthcare of GSK as our partners for our next event Converge Entrepreneurship, as well as Andreas Aristidou, founder of The Gentlemen Barber, and local based business in Fitzrovia.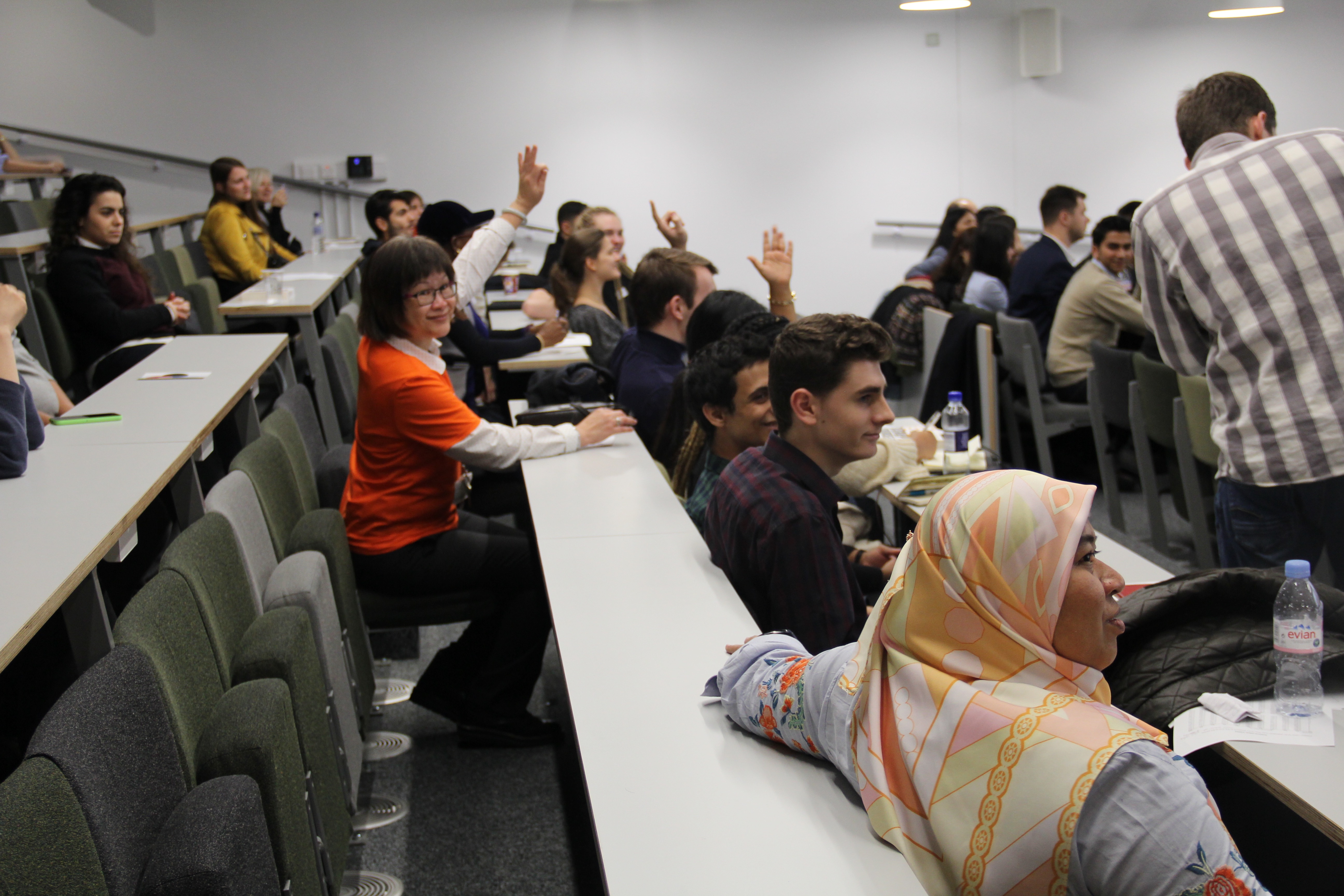 What made it more inclusive is that we actually had Haringey Council Business Development Manager attending and integrating his GEW activities with ours.
Special thanks to Slava Baranovskiy of Eligent for filming our event.
Thank you Sean Drake and Christopher Richardson for sharing our value and vision.
It is nice to see that other entrepreneurs also believe in what we do, supporting and advocating our way of delivering entrepreneurship education. The voices of the panel reflect on what and how we deliver our programme. We encourage our students to embrace failures as part of their entrepreneurial learning journey. We want our students to know that failure and risk are just part of the journey. Our immersive programme built their character as entrepreneurs, and take their ideas to the next level.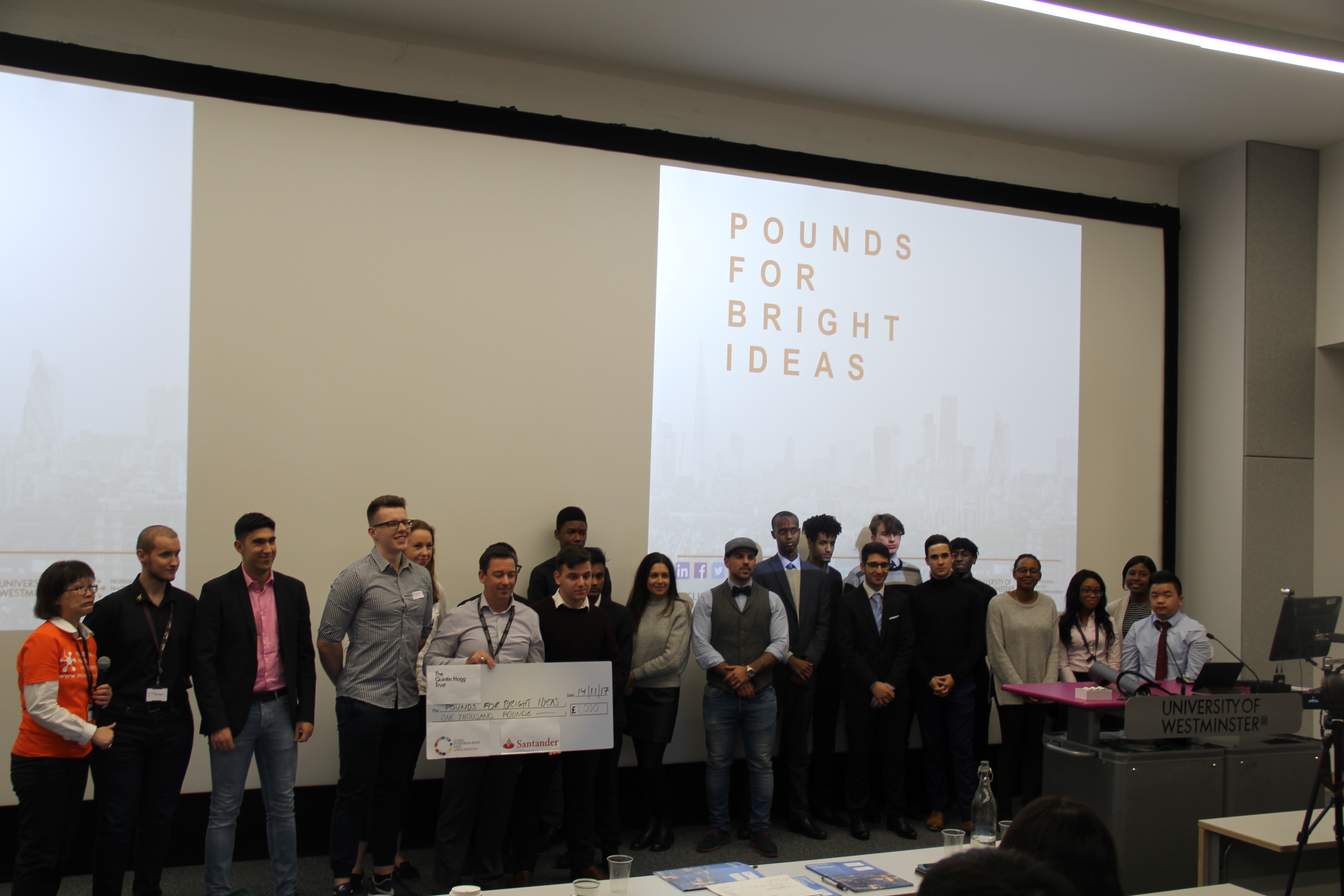 We make aware that being an entrepreneur is not only about making money but creating meaningful impact to the society. We make them think on their own two feet how they can make it work with the limited resources that they have.
We want to develop a new breed of entrepreneurs.
I am proud to say, we are the PPE team.