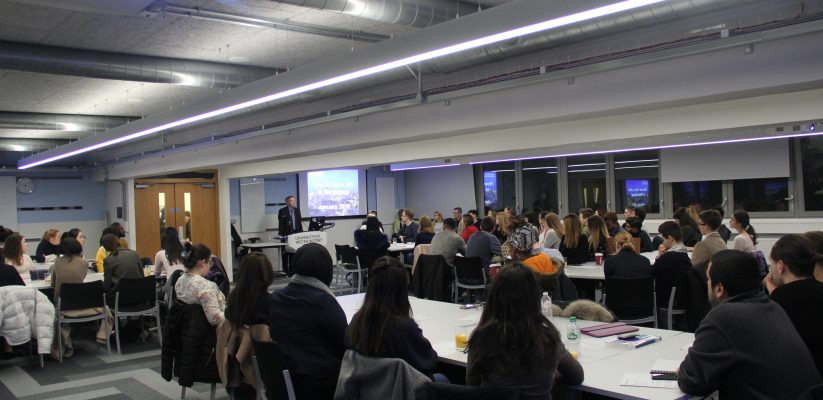 On the 29th of January, the Marketing faculty, the Employability Team and the Westminster Marketing Society Team worked together to put on our very first marketing careers evening. Focusing on round table discussion, students were able to question marketing professionals on their experiences in the industry and how best they they can utilise their time at university to plan for a career in marketing.
Our keynote speaker, Ellen Marzell, talked about her journey across various industries that led her to her current role as head of fundraising for the Children's Air Ambulance foundation. As well as Ellen, we had independent marketing consultants, content/influencer marketing company CEO's, graduate marketing training firm CEO's, a marketing recruitment consultant and a marketing alumnus.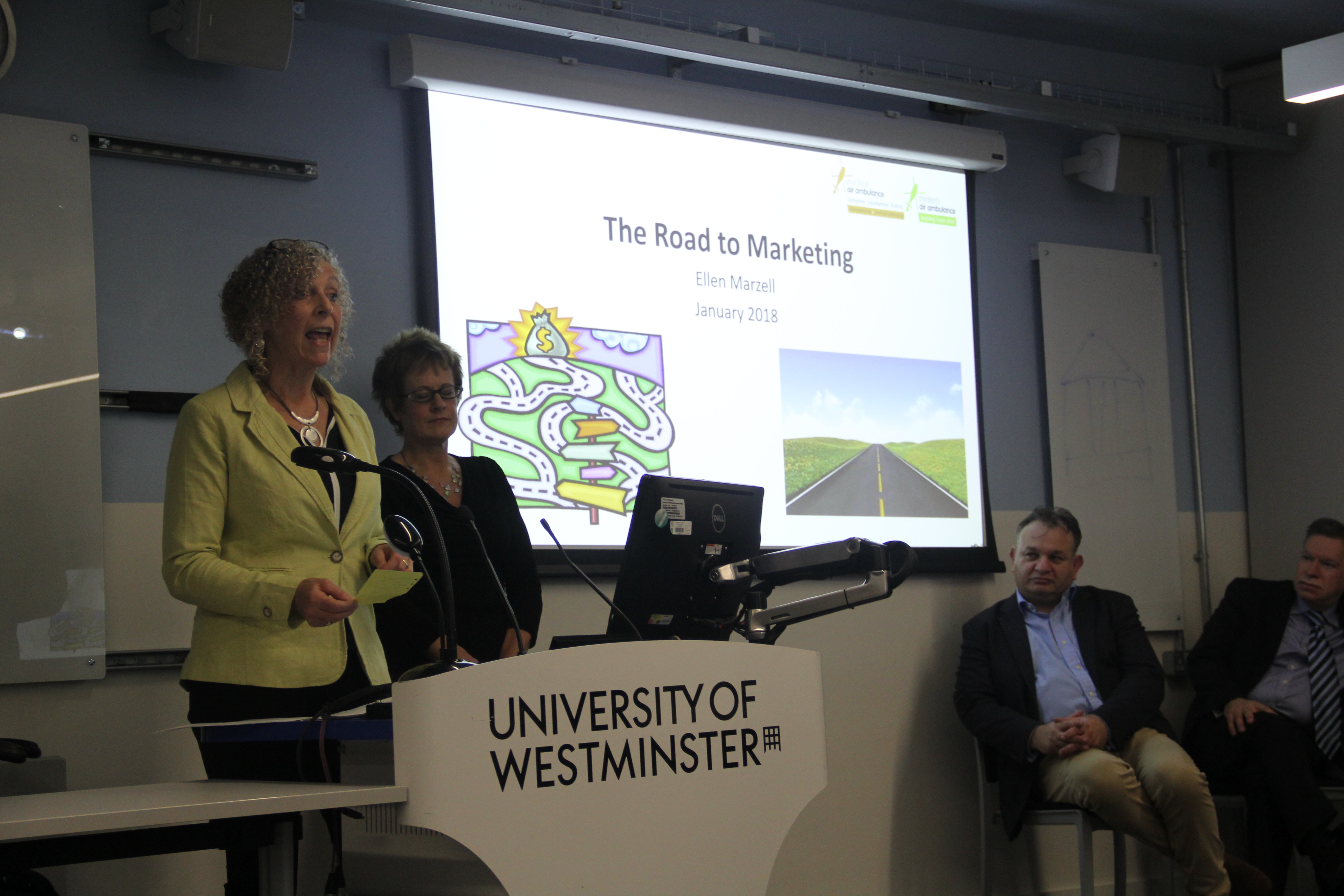 Some tips we received from our speakers included making sure we got as much industry experience as possible, and took advantage of resources like DigitalGrads with their CV resources and their short courses on topics like email marketing, PPC advertising and more. Another top tip came from our Keynote Speaker Ellen Marzell, which was don't be afraid to network! There is no harm in asking if you can buy someone a cup of coffee and ask them a few questions about their experience in their chosen field of marketing. And finally, keep looking forward! What can you do now that will strengthen your CV and make you an ideal candidate for your dream job/internship.
We received one particular piece of feedback from an L5 student saying "The event was super informative and useful. I'm really glad I went! My favourite part was the 'Speed Dating' style of round table discussion. I really learned a lot!".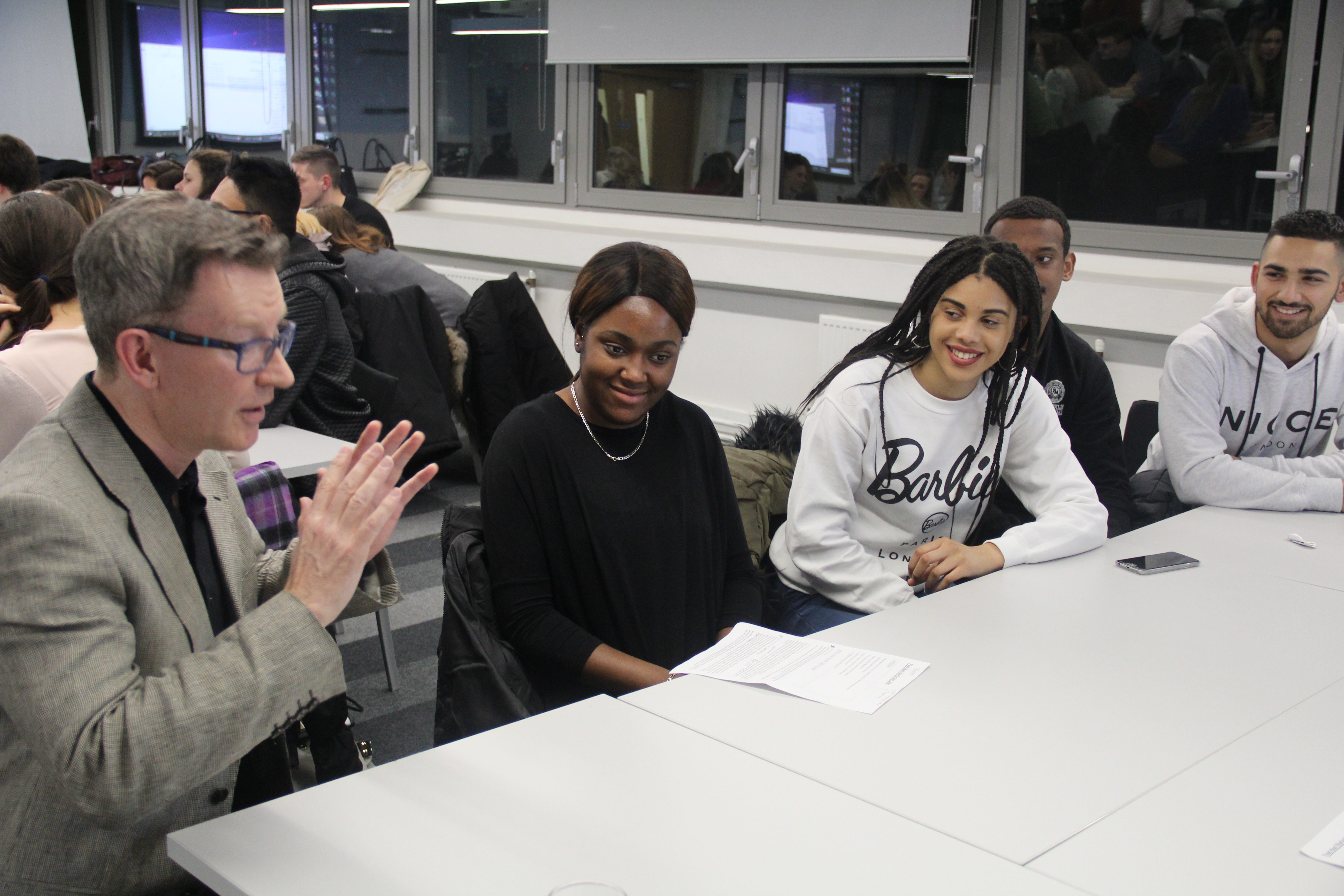 We consider the event a great success and it's definitely something we intend to do again in the future. Thank you so much to everyone who attended!
---
Thank you so much to Samuel Badcock and Samantha Sutton for writing this blog post. To keep up to date with the Westminster Marketing Society news and events follow them on Facebook and Instagram at @Westminstermarketingsociety and twitter at @Uowmarketing1. If you have ideas for future events or would like to be part of the team please contact them at W1667900@my.westminster.ac.uk or feel free to tweet/message them on their social pages.
Latest posts by Faye Murphy (see all)