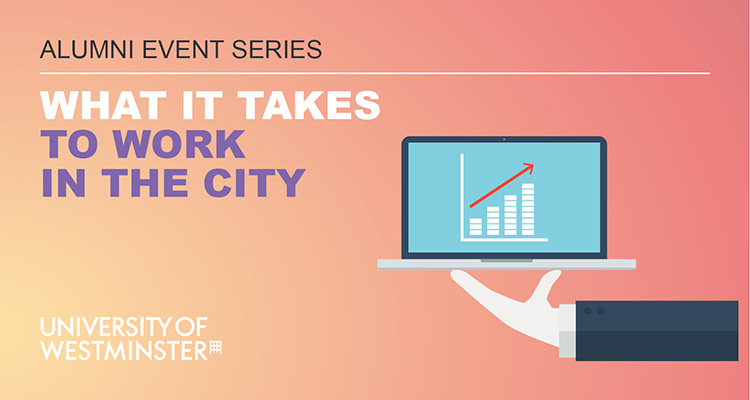 Introduce yourself
I studied Business Management at Westminster Business School. After graduation, I joined a private equity firm where I worked for several years. Following that, I joined Citigroup in their Investments department and have been there since. My current role involves working with investors and helping them to manage and invest their capital.
How did you get to your current position?
It's hard to point at any one thing. I see my current role as part of a journey that was influenced by many different people, aspects and personal ambitions over many years. If I had to point to where it started, it was high school from the age of about 15 where I started to take an interest in finance and business and managed to negotiate a 4:1 margin facility with my highly reluctant risk-averse Father. This involved depositing £100 and my Father agreeing to buy £400 of whatever stock I chose. From this, I was able to start buying stocks and tracking them on a weekly or daily basis. This was the best introduction to finance I could have hoped for and pretty soon led to an internship with a renowned hedge fund as well as a boutique asset management firm – everything after that was a springboard. In reality, there has probably been hundreds of other smaller decisions and happenings along the way that ensured I wound up where I am.
What key attributes does it take to work in the city?
A passion for the finance, a passion to learn, and a passion to perform and rigorous focus. Working in a top position in the City was described to me recently as similar to working as an elite athlete – of course not all positions require the same level of dedication and commitment. But often, those positions that are most sought after require an extraordinary level of persistence, hard work, and above all the ability to work smartly. Prior advice I was given was: "If you want to work hard, you can hit the coal mines. You're not here to only work hard, you're here to work hard and smart… with an emphasis on the latter."
What do you love about working in the city?
The thought that every idea that comes across your desk could be the next big thing to change not only the investment environment but the way the world operates. Look at some of the developments in automation across companies; Amazon is redesigning the entire retail value chain with automating the factory and warehouse floor – we have investors specifically asking us to develop and build out investment strategies which takes advantage of these trends. Being at the forefront of that is exciting.
Any downsides to working in the city?
Working in the City is such a broad industry; there is such a range of teams, companies and positions. With each and every one, there is going to be upsides and downsides. The thing that is important is to be able to contextualise the roles that you are interested in and compare them in relative terms to all other potential opportunities and this does require a lot of research and initiative.
How did studying at Westminster Business School prepare you for the city?
I was fortunate in that by the time I left, I had already completed 5 internships and worked full time at an investment firm so I knew what I wanted to do. But I very much benefited from the encouragement that professors and the University had given me when I discussed external initiatives ranging from internships to completing FCA exams – there was always a very supportive undertone which helped me a lot.
What's the best piece of advice you could give to anyone wanting to succeed in the city?
Keep thinking about how you can add skills – specific skills. Too many people take it for granted that they will pick up skills as and when they join a company. While this is true to a certain extent, the emphasis in my opinion is very much that you need to develop yourself using your own initiative. This may mean additional study, exams, projects, languages, internships, technology skills, programming or a combination of all of these and more. It can be difficult to find time but it really does make a big difference to your opportunity set not just when you looking for a position in the City but also once you join.
---
Thank you so much to Shane for taking the time out to answer our questions. You can catch Shane at the upcoming alumni event, What It Takes to work in the City on Tuesday 27th February. Register your place here. 
Latest posts by Faye Murphy (see all)