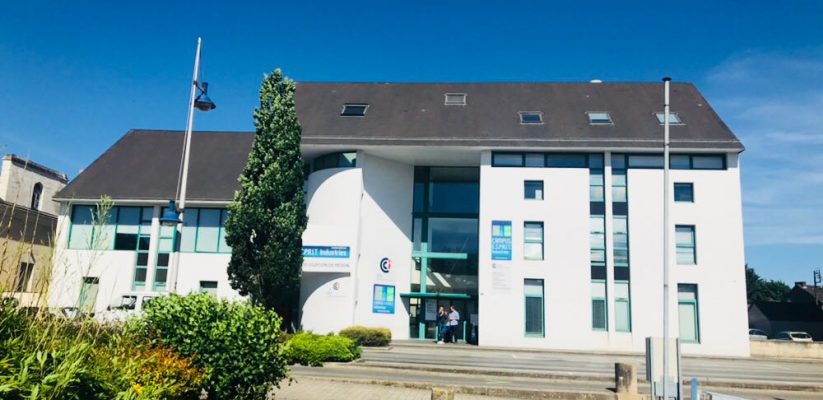 Westminster Business School students on the MSc Purchasing and Supply Chain Management (PSCM) course attended a week long study programme from 18-22 June. Flying from London Gatwick early on Sunday to Nantes, the group then travelled by coach to Redon where the Institute hosting the course was based. The aim was student development in procurement and supply chain management and to promote further learning and collaborative work between our PSCM students and École supérieure de logistique industrielle (ESLI) Campus ESPRIT Industries students. During the week, students of both schools engaged with new learning and field trips at industrial, manufacturing or warehousing plants and were lectured by Professors from US and French Universities.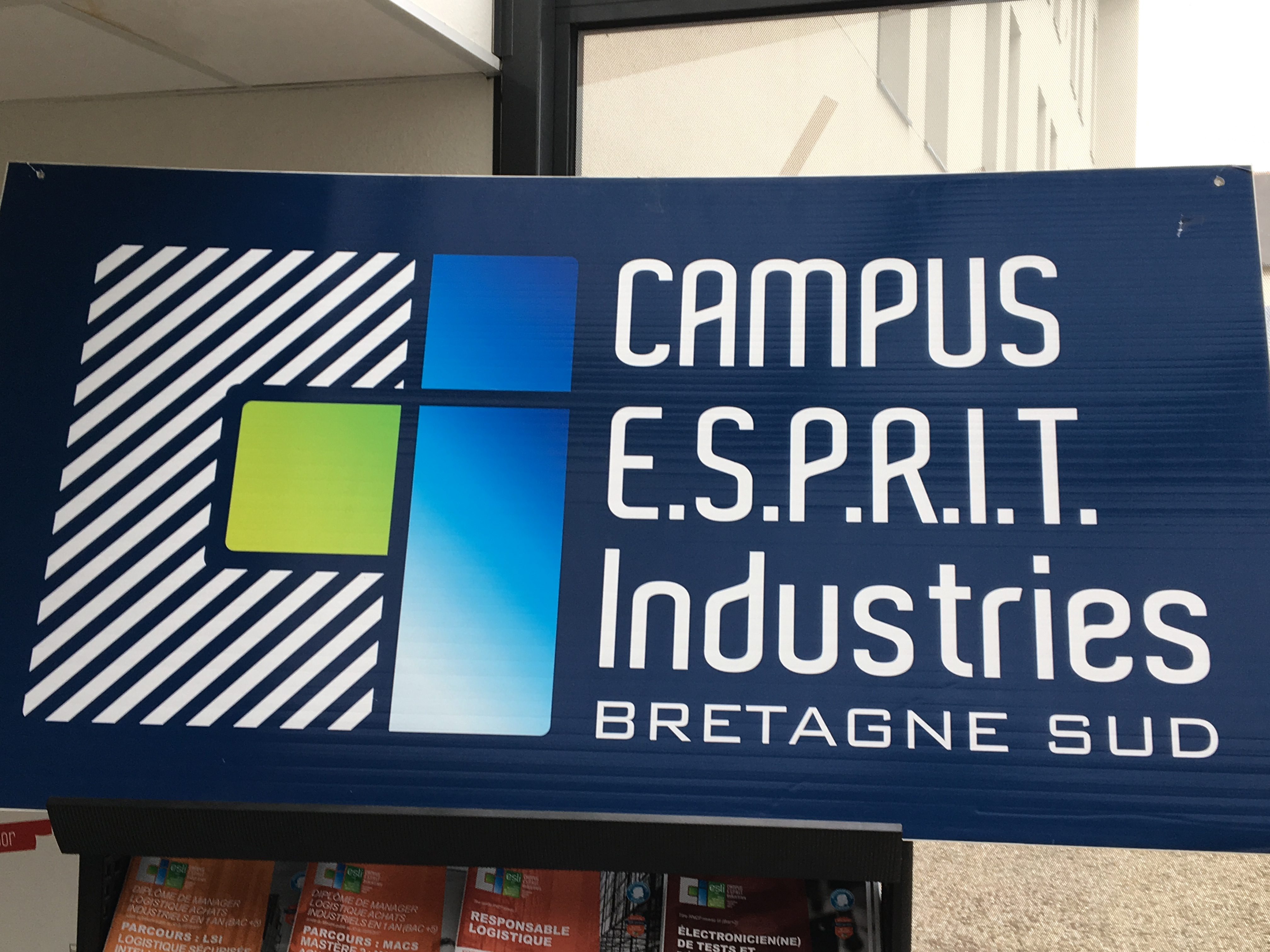 ESLI Business School
Students undertaking a Master's degree in ESLI do so on a collaborative basis with the industrial organisation for which they work, alternating every 4-6 weeks between college and company. The aim is to help students to develop skills that would allow them to work and study internationally in logistics, supply chain management and purchasing while gaining the skills required for the benefit of the companies for which they work.
Our week there started early Monday morning with an introduction to the programme and the schedule for the week by Associate Professor Tony Cragg. Around 50 students from the Institute were joined by our group to consider the assignment presentations that formed part of the ESLI's student's module assessment. I led one of three of the workshops during breakout sessions on the topic of 'The growth of outsourcing and offshoring and the challenges of global sourcing'. There were lectures from Tony Cragg and in the afternoon Douglas Hales, Professor in Supply Chain Management from the University of Rhode Island. Douglas lectured on a number of topics including the Theory of Constraints and Design Thinking. Professor Hales shared numerous practical examples for instance how Ford and Coca-Cola Company effectively implemented lean six-sigma into their management systems.
On Tuesday, Professor Hales imparted his deep knowledge on the different strategies that are being used in supply chain management, accompanying a simulation exercise on lean six-sigma. The team were given the opportunity to play a computer simulator through which they sharpened their planning strategies. It was a very innovative way to learn how to improve production planning efficiency. The whole group performed well in the task.
Later we were joined by Professor Chaaben Kouki, ESSCA School of Management, which is a highly rated school that has eight campuses around the world. He shared his extensive practical and theoretical knowledge on strategic supply chain planning with a number of detailed examples.
Wednesday saw the group work on the topic of 'strategic supply chain planning' where they had to establish the Sales and Operation Planning for the company during the next six months employing three different production plans. The case provided detailed examples of how to utilize a budget in the most efficient way under different constraints and situations. In the afternoon the three groups each went to visit one of three industrial companies.
Thursday started with a lecture from Dr. Tony Cragg on Sustainable Supply Chains, focusing on the Triple Bottom Line: People, Planet and Profit (the 3Ps). This gave a range of insights into how companies can adjust their focus to deliver sustainability. The teams were then set to work on their presentations for the Friday morning on topics such as the role of power in supplier buyer relationships. This provided an excellent opportunity for the groups from ELSI and WBS to work collaboratively and proved successful.
Friday was presentation day, when each of the five teams was given 30 minutes to present their solutions and ideas in answer to the question which had been posed at the beginning of the week. Two people, one academic and one from industry, listened and scored their work.
Industry visits to Leclerc, Socomore and Airbus
The students undertook visits to Leclerc, Socomore and Airbus. Leclerc is a company with its own distribution network to over 500 stores across France. Students went to one of the main distribution centres and warehouse. It was an instructive tour and showed how Leclerc are developing the use of robots and minimising human input. Three warehouses were seen: 5,000sqm of chilled space, 4,000sqm for frozen and a picking warehouse with standard racks and narrow racks for 'air picking'. This is completely automated with robots carrying out the tasks of picking from and mounting of pallets. There are a number of ways in which the robots are better, but the company reported that they do suffer from breakdowns and the process towards automation is ongoing.
A second group visited Socomore, which specialises in the development of chemical solutions for surface preparation, protection and treatment, particularly the aerospace industry. The factory showed how they segregate and stack flammable and non-flammable liquids and the benefits of stacking the raw materials and finished goods separately and the practical implementation of Lean Six Sigma which provides safety and efficiency. The tour demonstrated the company's 'green' agenda and how their aim is to be sustainable in everything they do. The Supply Chain Manager discussed the challenges of this, as well detailing the issues seen in live production, packaging, loading and stacking of goods, all of which were viewed first hand. It was made clear that Socomore were looking for additional staff for their buying team and CVs from students were most welcome.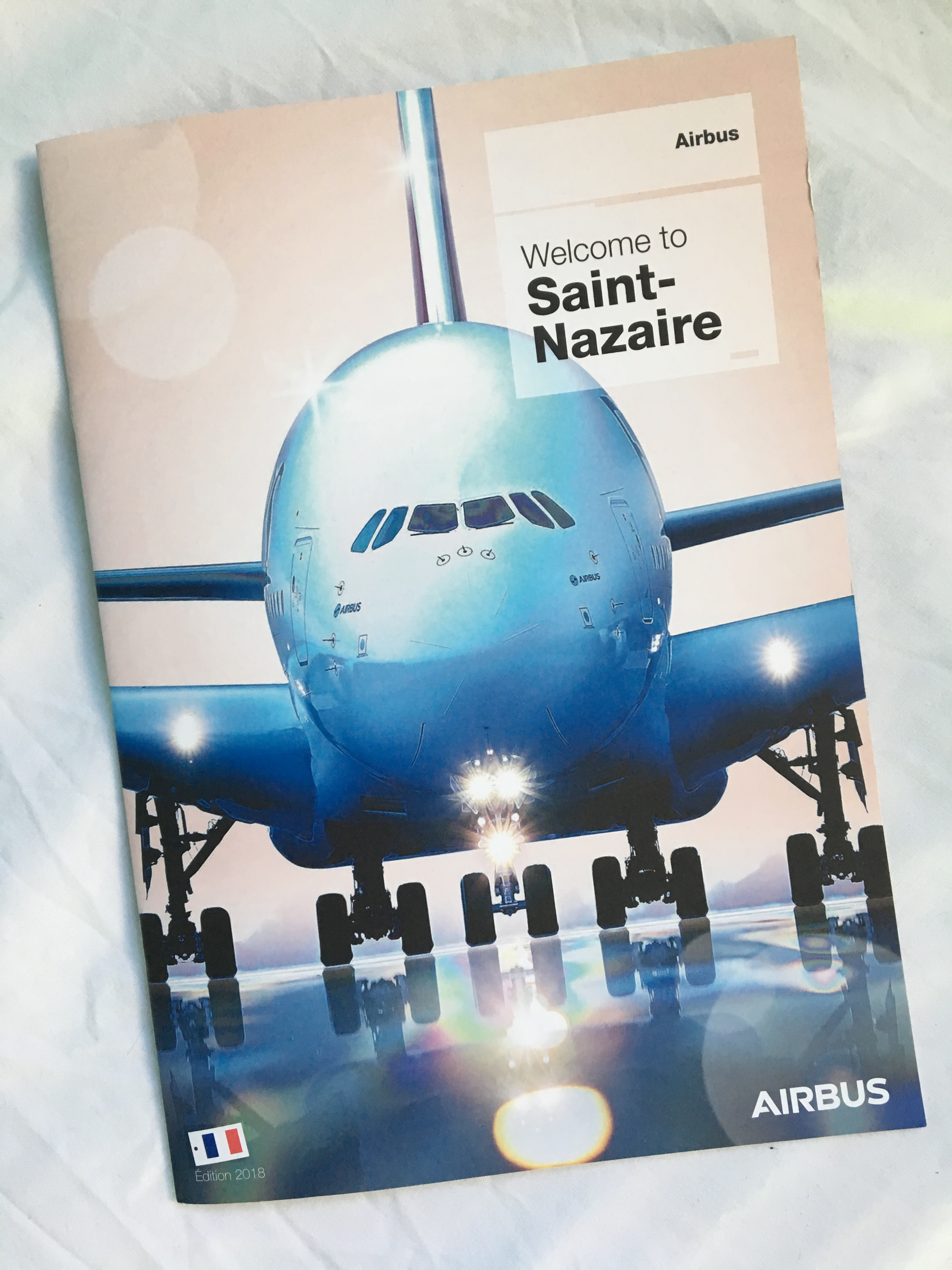 The Airbus visit was to their assembly plant in Saint-Nazaire, which is just one of their 180 locations around the world and part of a company that employs 130,000 people and has an estimated value of $92 billion. Airbus has four main activities: Commercial Aircraft, Helicopters. Defence, and Space. The Saint-Nazaire facility is located at Gron in the peripheral town of Montoir-de-Bretagne. It is one of the main Airbus centres of excellence and specialises in the assembly, fitting out and testing of the forward and central Airbus fuselages, including those for the A380. The tour took the group through the vast workshops with spectacular views of the plane sections. Security was strict and upon arrival our passports and ID cards were collected and retained. It was made very clear that no recording or photography was allowed.
The group visited four zones: the open air museum with its collection of historic aircraft; the Aviontheque virtual museum with a full range of scale models of all airbus aircraft as well as videos looking at these in detail; the assembly area; and the testing centre. The Saint-Nazaire workshop is where the high-precision work is carried out on the cockpits, where portholes are inserted and the rivets lined up to join sections of fuselage. Toulouse and Hamburg are where the final assembly of the planes takes place and the massive Beluga cargo plane collects these sections of fuselage and transports them to the assembly plants, with the A380 fuselage travelling by ship, due to its size. Next came the Testing Centre, its purpose is the testing and integration of cabin-related aircraft systems, with a focus on the electrical functions and configuration. The facility meets the requirements of European Aviation Safety Agency (EASA) and United States Federal Aviation Administration (FAA).
The Airbus supply chain strategy plays a crucial role in the success of the business and suppliers are considered and treated as belonging to an extended Airbus family. They have more than 12,000 suppliers worldwide, providing products and services for flying and non-flying requirements. Nearly 80% of Airbus activity is out-sourced and they continuously develop their supply network with global sourcing as one of its long-term objectives. Their external procurement is equivalent to over two-thirds of the company's revenue.
The town of Redon
Redon is located 50km from Nantes, Rennes, Vannes. It has 10,000 residents and borders the Morbihan and Loire-Atlantique regions. It is situated at the junction of the Oust and Vilaine rivers and Nantes-Brest canal, which makes it well known for autumn and winter floods. The town has a station that connects Quimper and Rennes, and on to Paris in two hours.
Future
The trip has met all our expectations whether it be from the academic perspective, the student-to-student exchange or engaging with industry. It was the first of what we hope will become an annual event. Future trips are planned to include a course for six sigma certification for all attendees.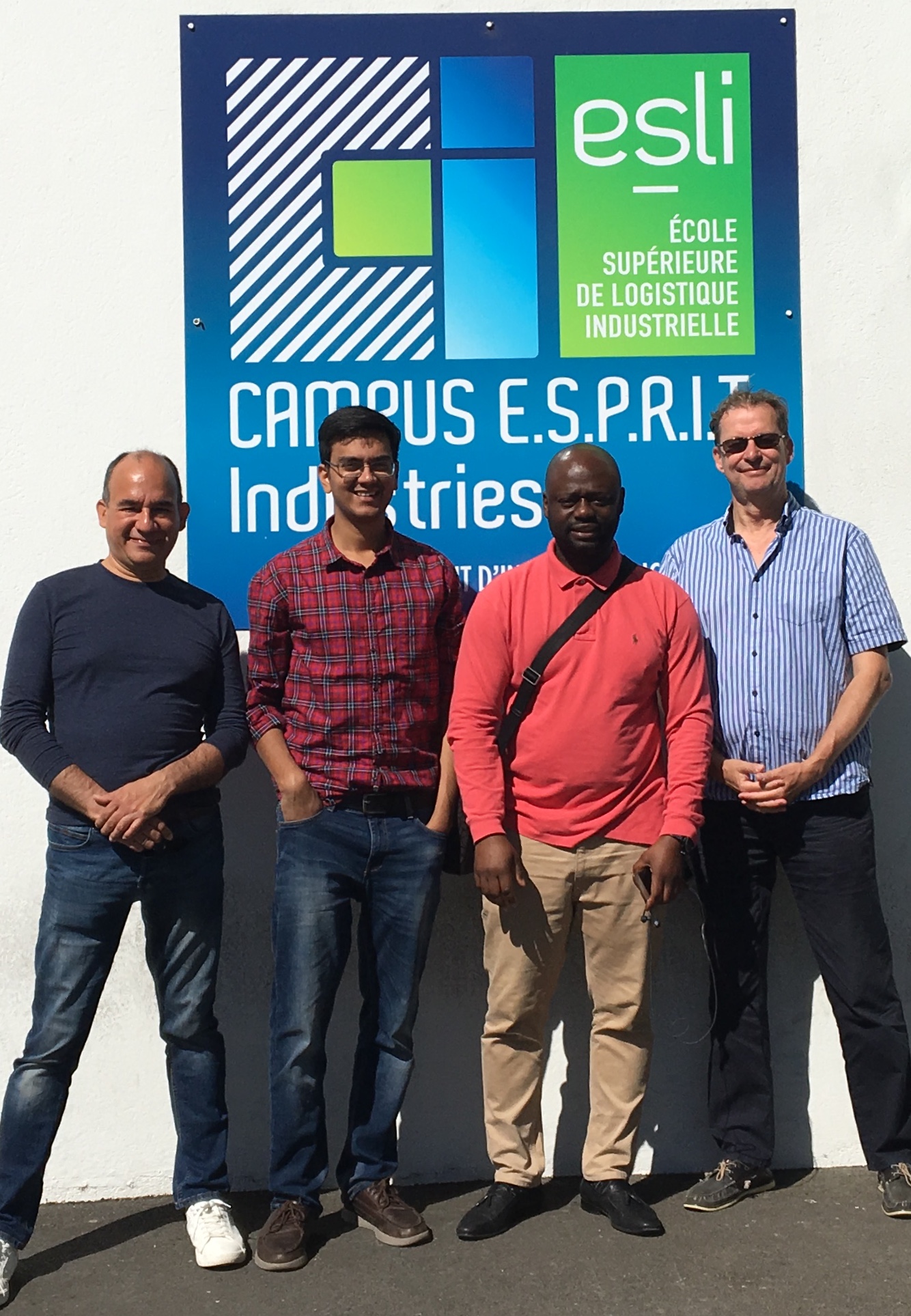 "I would recommend WBS to promote these kind of initiatives and exchanges as it will boost student employability skills, and offer them a new perspective to their own post-graduation potentials."
"It was a very exceptionally wonderful experience for me to get a week-long study tour in a different country with new students… I have gained valuable practical as well as theoretical knowledge of supply chain management through this trip. I feel like I have a positive improvement, which gives me confidence and definitely it will bolster me at the time of job interview"
In conclusion, a week in Redon is likely to become a regular contribution to the development of students undertaking the MSc PSCM.
This blog was co-authored by MSc PSCM Course Leader Nick Barnett and students Danny De Klerck, Oscar Morales and Nishank Tyag (pictured above).  Edited by Joseph Coote-Cowling.
WBS Blog Content Manager
at
Westminster Business School, University of Westminster
Latest posts by Joseph Coote-Cowling (see all)