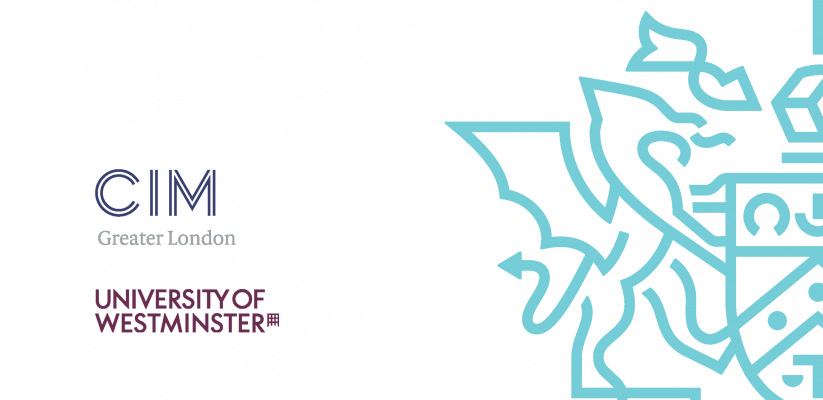 The evening of Tuesday 2nd October saw the launch of the CIM/University of Westminster Marketing Club at a packed event in the Chiltern Hall, on the topic of "Digital marketing trends". The club and this inaugural event were organised jointly by the CIM's Phil Preston and our Dr Donna Mai, Course Leader of MA/MSc Marketing Management. The aim of the Marketing Club is to give practicing marketers an opportunity to take time-out, challenge thinking, learn new skills and share experiences with the next generation of marketing talent. Our students benefit from exposure to the latest thinking from industry experts, and from the opportunity to network with the practitioners attending the events.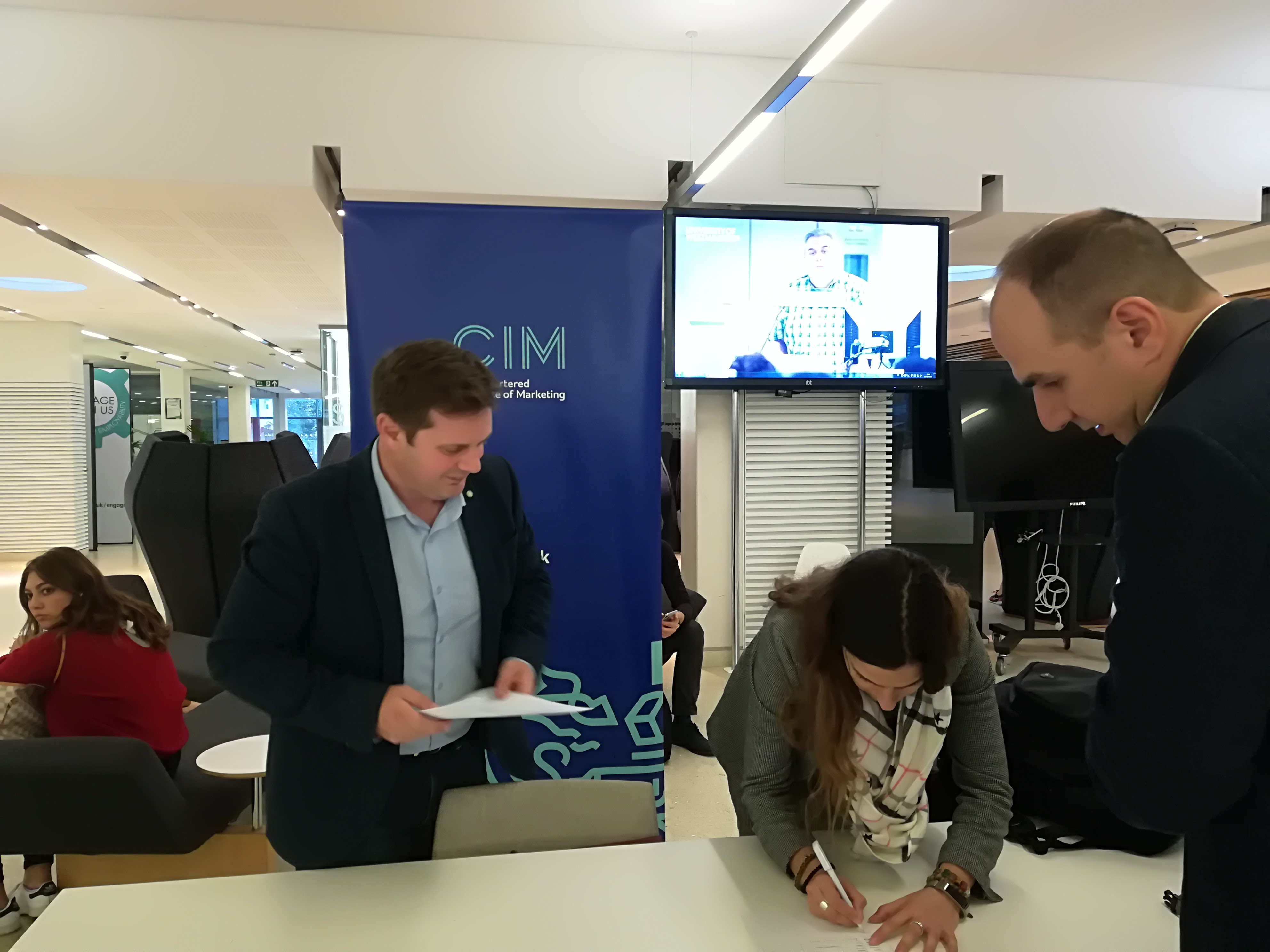 The guest speaker for the inaugural event was Dr Dave Chaffey, co-founder and Content Director of online marketing advice publisher Smart Insights. Dave gave his first training course on online strategy for the Chartered Institute of Marketing (CIM) in 1997, created his first site in 1998, and wrote his first book, Internet Marketing: Strategy, Implementation and Practice in 2000.  He has specialised in helping individuals learn best practices and businesses improve their ROI from these exciting, dynamic channels ever since.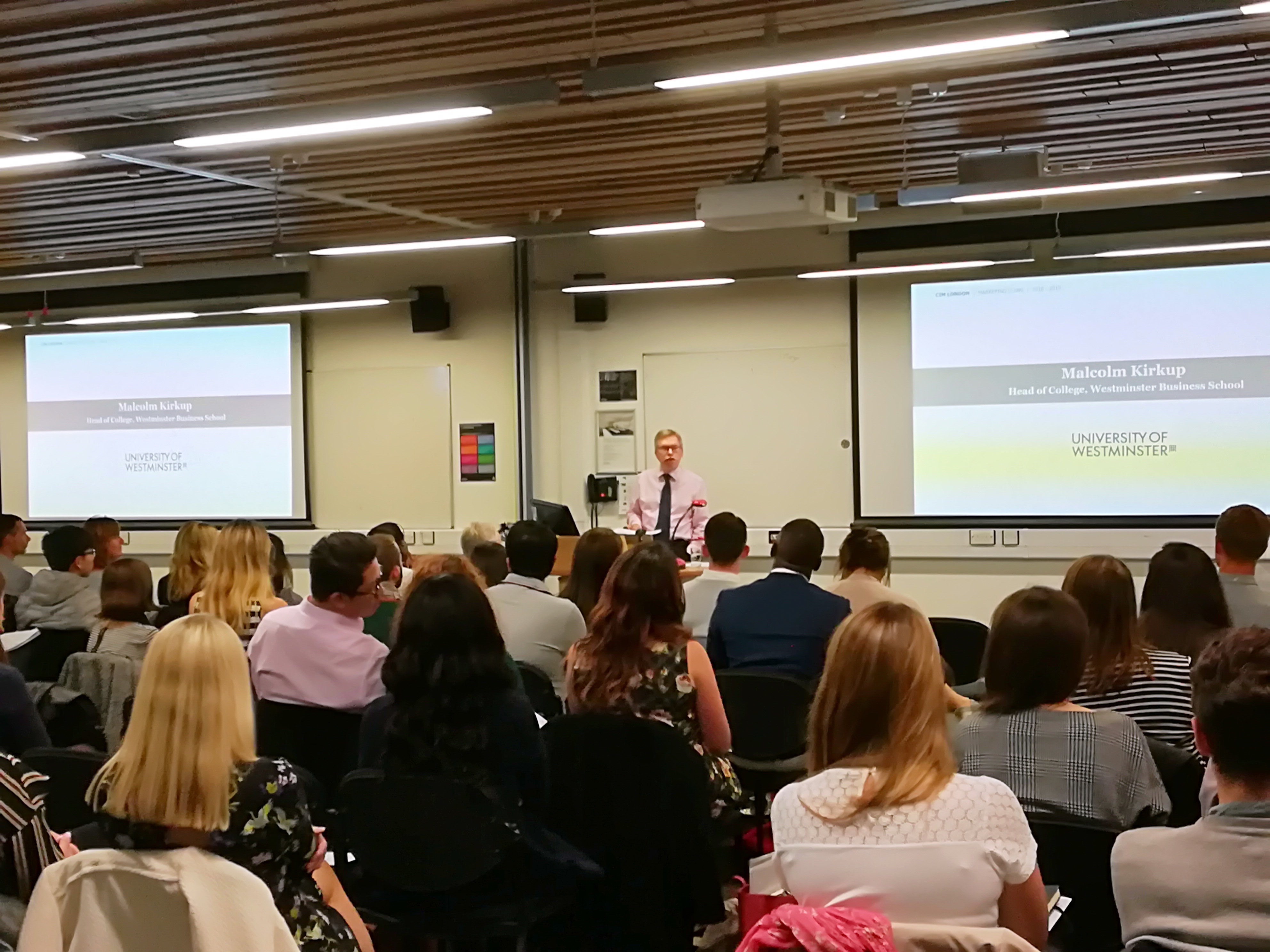 In his introduction, the Head of Westminster Business School (WBS), Professor Malcolm Kirkup, reminded attendees that the University of Westminster awarded the UK's first ever postgraduate qualification in marketing – a diploma, which soon evolved into an MA in Marketing Management. Years later, the launch of Westminster Business School coincided with the launch of the MA in Marketing Communications.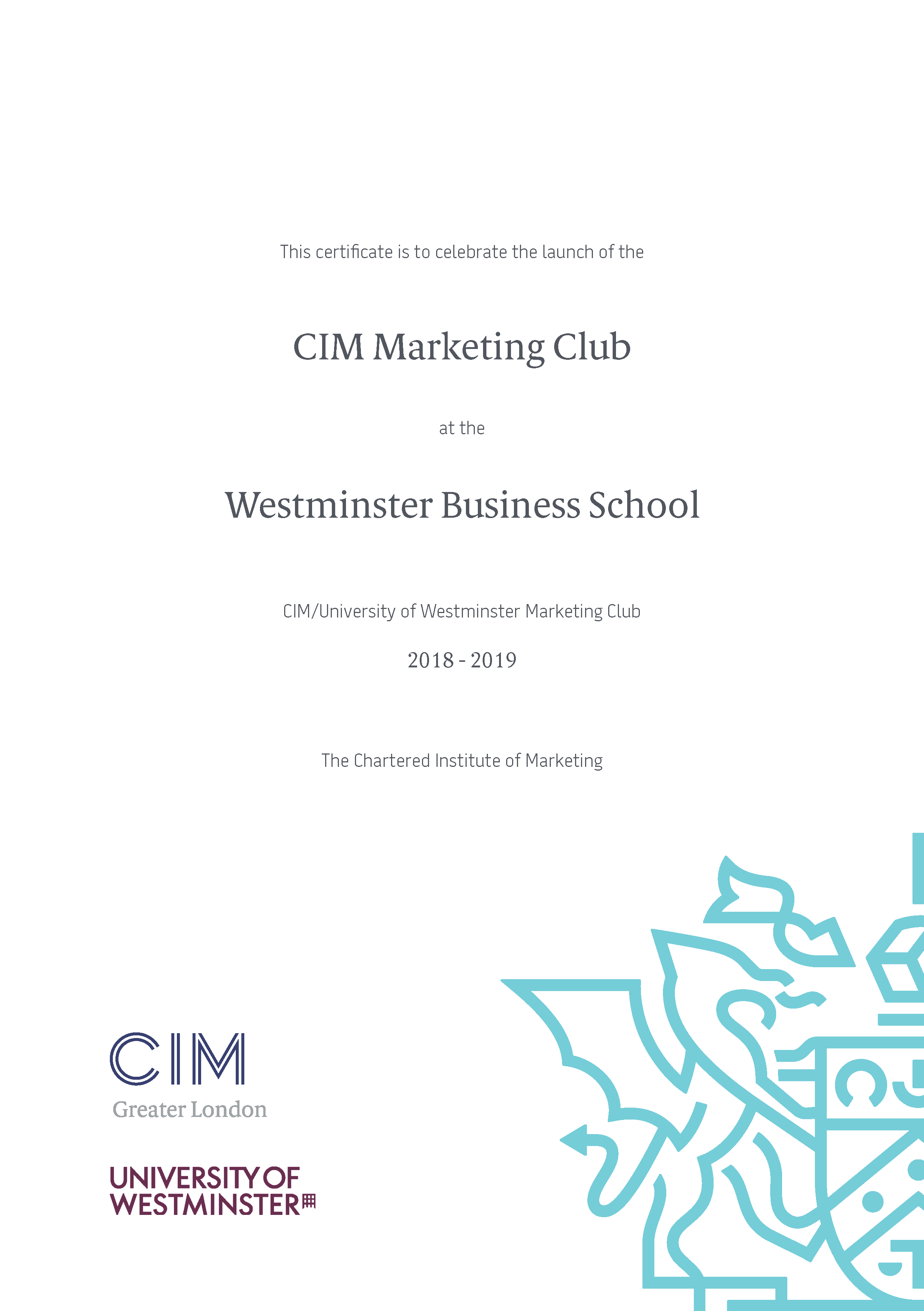 Westminster Business School and the CIM enjoy a connection spanning several decades, with students on business degrees gaining maximum exemptions from the institute's professional qualifications. Members of Westminster staff have served as CIM examiners, members of the CIM Senate, and the Learning Advisory Group. A later merger of WBS with Harrow Business School brought three undergraduate degrees in marketing to the West End. These too had maximum exemptions from the CIM. When the CIM introduced the "Graduate Gateway," Course Leader Zena Lutrin started the application process for the WBS degrees; sadly ill health forced her sudden early retirement. The task was subsequently completed by Jackie Lynch.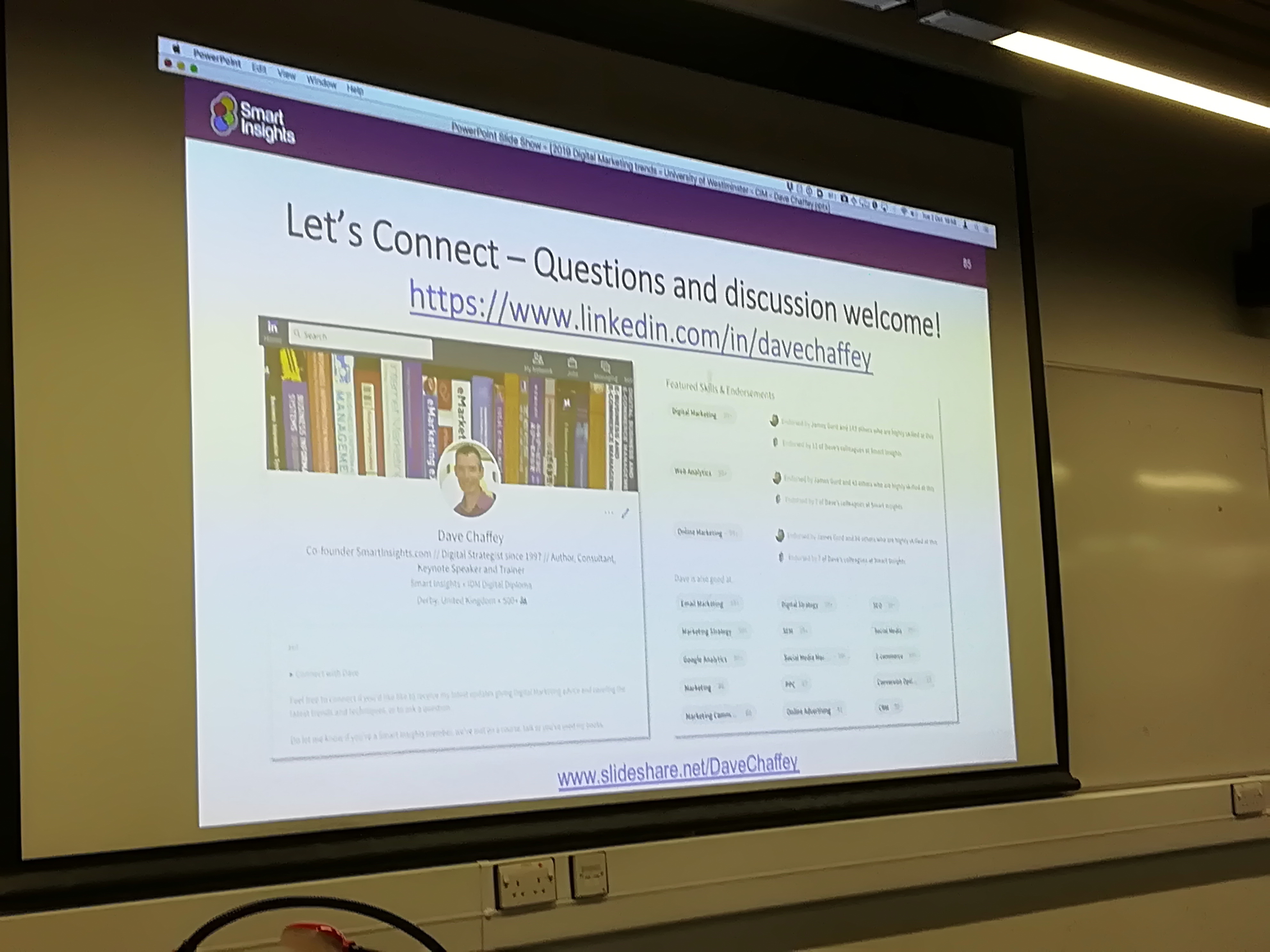 A series of further Marketing Club events is planned – watch out for announcements.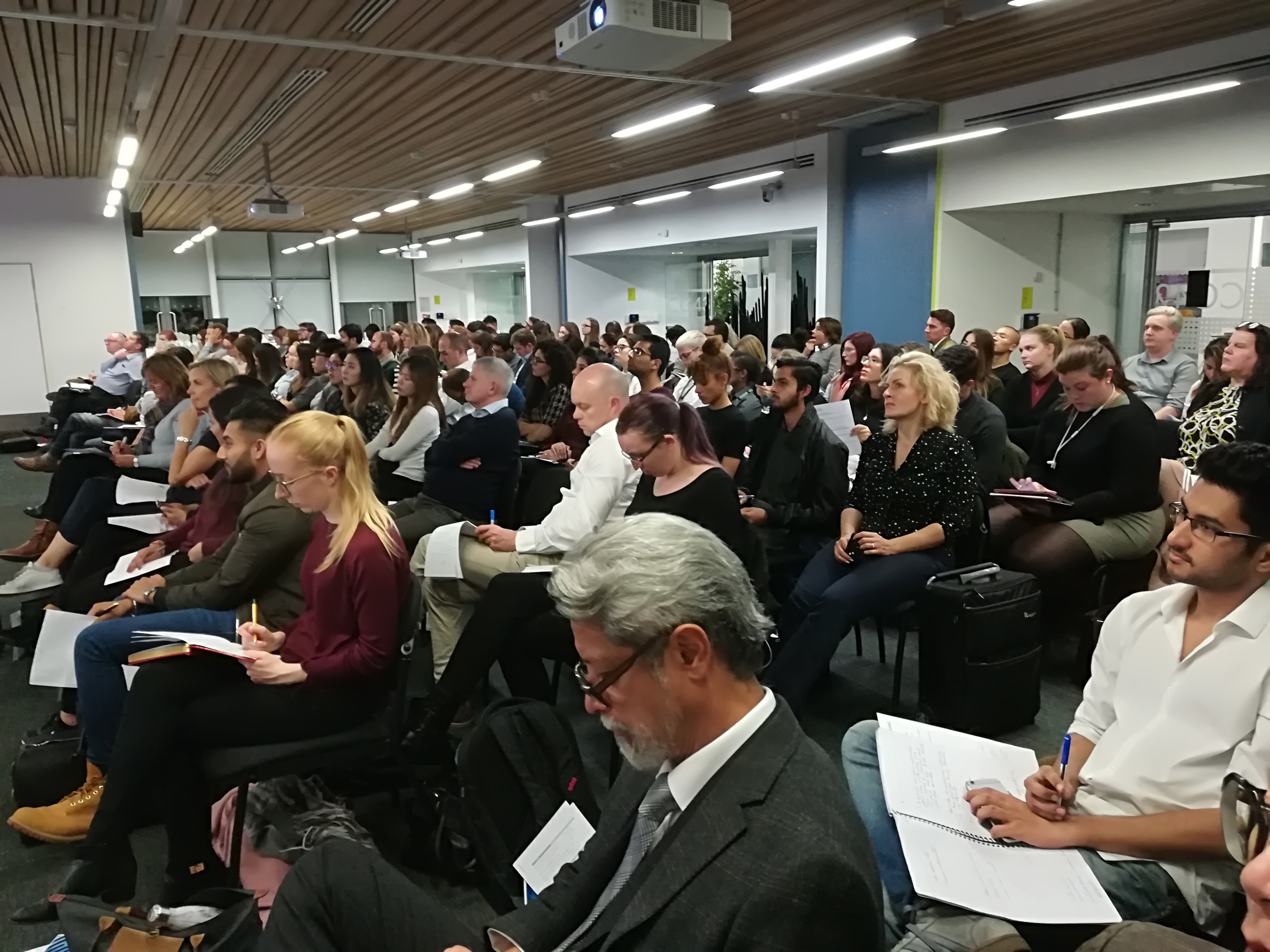 We would like to credit and thank the author Dr Jaafar El-Murad, School of Management and Marketing, for writing and contributing this blog piece.  Edited by Joseph Coote-Cowling.
WBS Blog Content Manager
at
Westminster Business School, University of Westminster
Latest posts by Joseph Coote-Cowling (see all)