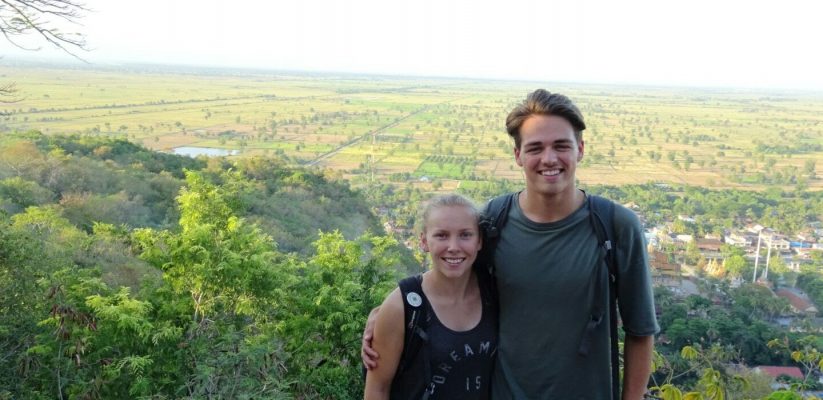 I took a gap-year, two in fact. After finishing my A-Levels I was mentally depleted of the seemingly never-ending carousel of deadlines, essays, exams, and coursework. I'm also not a lover of routines. I was disillusioned by the prospect of student life, adverse to my friends, who all (bar one) were itching to begin the first semester at their chosen institution. Amid the chaos that was university application season, I began toying with the idea of a gap-year. Ultimately, this idea became a reality and to my excitement, I found a friend who shared in this dream.
There And Back Again
Together, we embarked on a six-month trip through South East Asia, which would take us to Thailand, Laos, Vietnam, Cambodia, Indonesia, before commencing a year long working-holiday visa in Australia. I was lucky to find a friend like Hannah to travel with, as she calculated our route and presented it in Excel spreadsheet format. I operate on the other end of the spectrum, frequently disrupting the schedule and demanding her implement my new destinations. You might think this conflict of methods and personalities would result in numerous altercations, but on the contrary it produced a trip of equal parts spontaneity and structure (for maximum sightseeing opportunities). From caves to temples, canoeing to massages, we endured a range of experiences that formed an unforgettable voyage.
My two years out wasn't all sunshine and rainbows however, there were trials and tribulations sprinkled throughout the journey, but nothing we couldn't handle. When we touched down in Brisbane, Australia for the first time, we both felt drained and on the verge of making an early departure. Nonetheless we continued down the East Coast until we reached Melbourne. We were enchanted by the city and quickly found a place to live and employment to support ourselves. Waitering was our chosen occupation, and within a few shifts I formed friendships that I still maintain today. My time in Australia came to an end in November 2016, and begrudgingly I returned home. Adjusting back to 'small town life' was a challenge I wasn't willing to accept, and I promptly made the big move to London in the following January.
The University Application Process
Around this time, the deadline for university applications had come around again. Pre-gap-year, I would have been fraught with anxiety at the thought of choosing a course I would spend THREE YEARS completing. Post-gap-year Joe on the other hand was cool calm and collected as he submitted his application, deciding on BA (Hons) Marketing Communications. Eager to begin and feeling extra certain of my decision after binge watching 'Mad Men', I waited for an offer.
A few months passed before I received an unconditional offer, and a few more months passed before enrolment week began. Leading up to enrolment, the nerves began creeping in. A Rolodex of self-doubting thoughts would flick through my mind at least once a day. Highlights included: "do I remember how to write an essay?", "can I juggle competing deadlines?", "can I maintain concentration levels for a full-on two-hour lecture?".  In retrospect, these thoughts were only heightened because I was returning to education two years later than all my friends.
I soon realised these fears proved unfounded. Enrolment week went by in a blur, as did the first month of teaching. I made friends, engaged with content, and managed to get my assignments in on time. Weeks were hurtling past, and before I knew it I was back on board the aforementioned carousel once more.
---
To find out more about student life at the University of Westminster, Westminster Business School, visit our blog.
Latest posts by Joe Chapman (see all)