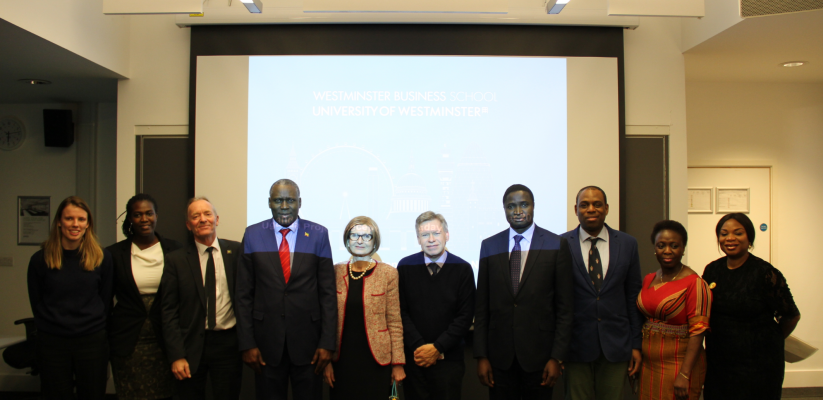 To celebrate the successful collaboration between the University of Westminster and the Busoga Trust (a charity supplying clean drinking water to rural areas of Uganda) guests from the Ugandan High Commission joined Westminster Business School (WBS) MBA graduates, staff, students and business leaders at a reception on Tuesday the 26th of November at Marylebone campus.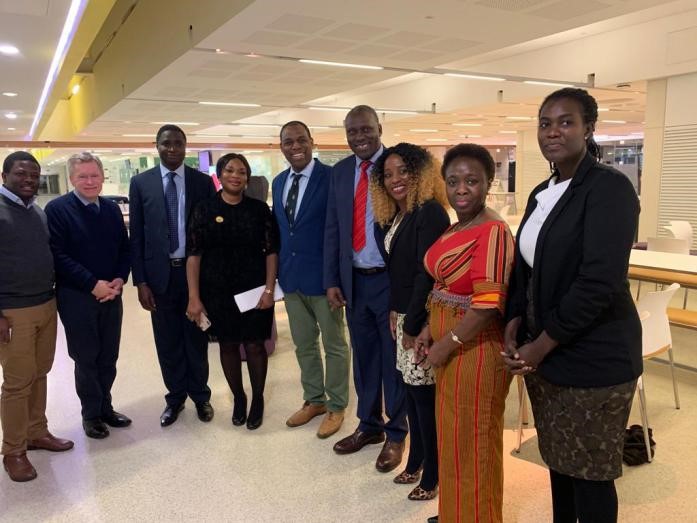 Coker, Kumar Gaurav and Iuliana Undangiu
The guest of Honour was His Excellency Mr Peter Moto (red tie), the Ugandan High Commissioner to the UK. He was joined by his deputy Mr John Mugerwa. Mr Moto delivered a presentation on effective partnerships in Uganda and the future for Africa.
Other speakers included Miss Lydia Slack – representing Busoga Trust – and Professor Malcolm Kirkup, Head of Westminster Business School. Malcolm gave an introductory speech praising the MBA programme at Westminster Business School for producing 'responsible, compassionate and progressive graduates. All of which are able to operate in complex and risky (VUCA) environments. Similarly, Dr Katalin Iles, Associate Head of College (External Relations) echoed this in her speech. In addition, Head of the School of Organisations, Economy and Society, Dr Vincent Rich also spoke. He highlighted the alignment of this project with Sustainable Development Goal (SDG) 6.
Dr Anthony Agbobu, project leader and a practising Physician and Rheumatologist at Dorset County Hospital, together with Mrs Taiwo Coker, gave a keynote presentation. Other members of the MBA project team were Miss Esther Isaac, Mr Kumar Gaurav and Miss Iuliana Udangiu.
Dr Agbobu provided a report on the outcomes of the project which focused on an investigation of the accuracy and cost-efficiency of self-reporting approaches of water sources in rural Busoga, Uganda (presentation available to watch here). In these villages, water is normally accessed via shallow hand-dug water hand pumps. They frequently become partially functional and then non-functional, resulting in massive costs of repair or replacement.

As a result, the MBA team identified the need for weekly checks using a checklist which they had devised themselves, as well as highlighting the importance of effective governance in enforcing these checks. Other solutions included women's education, bank deposits for maintenance funds and the use of cheap mobile technology. More broadly the project required the MBA team to test a series of hypotheses and how these aligned with the reality on the ground, to demonstrate adaptability to changing circumstances, awareness of and empathy with the local cultural context and, most importantly, the need for effective collaboration to build lasting solutions that ensure legacy.
In conclusion, this intervention builds on a number other projects over the last few years that have seen over 65 University of Westminster Masters/MBA students working with the Busoga Trust to support rural communities in Uganda on issues of clean water access and sanitation.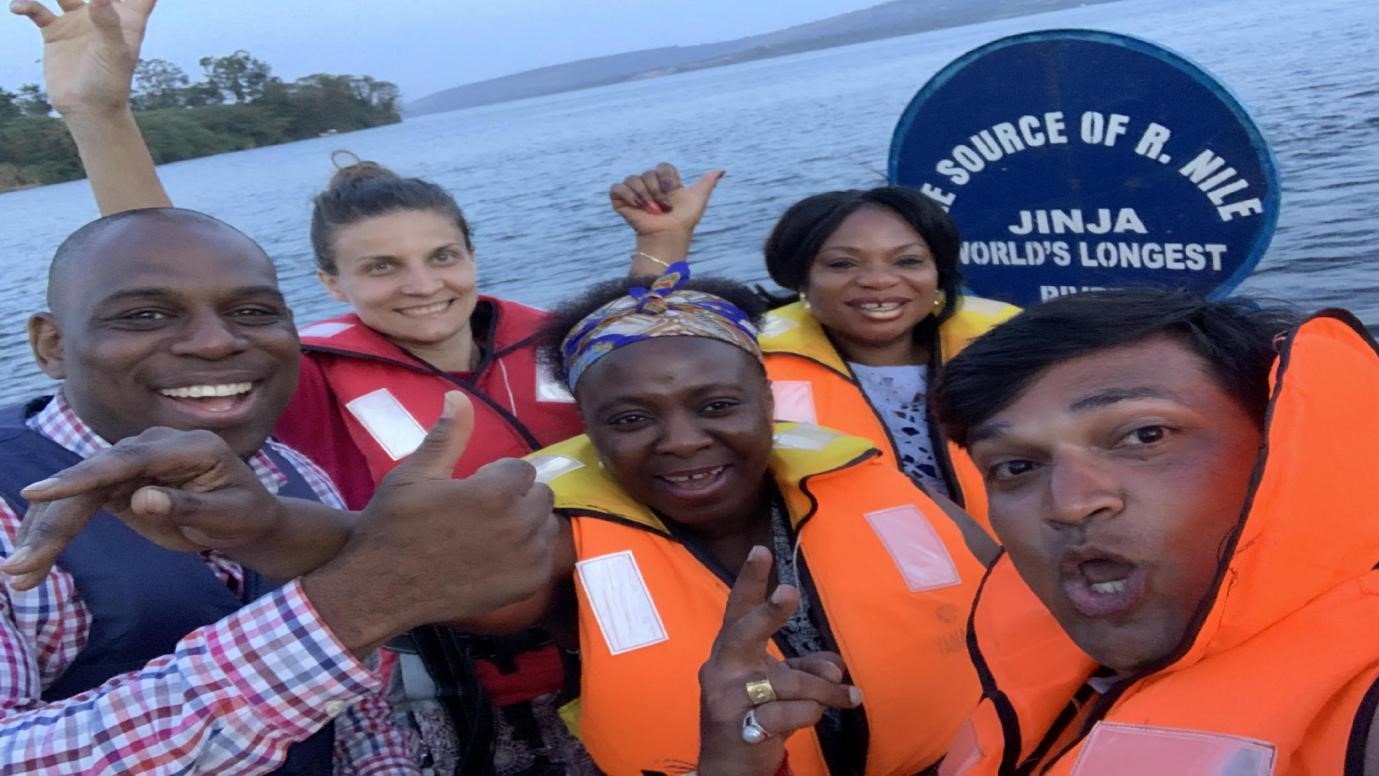 The event closed with a buffet dinner reception where attendees had the chance to network with each other.
---
Thank you to Dr Anthony Agbobu, project leader and MBA Alumnus, for writing this blog piece.
For more stories from Westminster Business School, click through.
Supporting you throughout the application process.
Latest posts by Kasia Kicinska (see all)