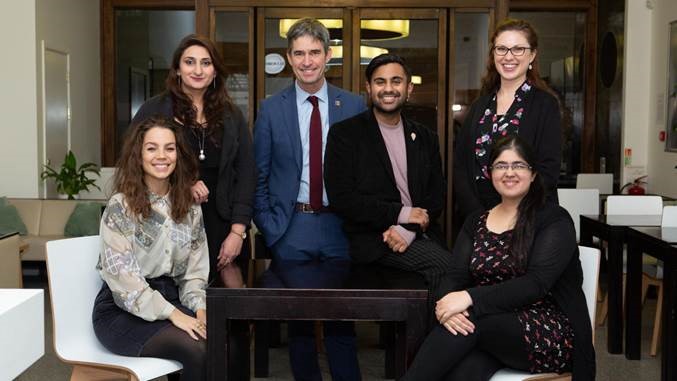 When you take time to reflect, you can find out that throughout your life journey there have been people around that have significantly shaped your character. They inspired you to be your best self, they were supportive and empowering and at some point became true role models for you. It could have been a loyal friend, a wise relative, an understanding teacher, a motivating coach, an empowering activist, a public figure or even a relatable fictional character from a book or a movie. However, now, when you join the university and start making first steps towards professional development, it is becoming even more important to have someone who understands your struggle to guide and support you on this path. I am talking, of course, about a Mentor and the value of Mentoring.
Nowadays organisations of all sizes, from SMEs right up to global corporations, have mentoring schemes in some form. They praise their effectiveness in creating fair working environments with well-connected people who learn from their more experienced colleagues, fill knowledge and skills gaps and receive support when moving up the career ladder. Universities implement mentoring schemes too, and the University of Westminster is no exception.
Our Mentoring Scheme at the University of Westminster
I have always admired how much my Alma Mater does to help students improve their employability. For the last couple of years I have been particularly fond of their Mentoring scheme which is part of the Careers and Employability Services (CES). The Mentoring Scheme team – Anick Soni, Ludovica Siniscalchi Bernabo, Iram Sial, Zurria Qureshi and Alyssa Martin connects students of all ages, backgrounds and professional interests with successful alumni who have already progressed to senior positions.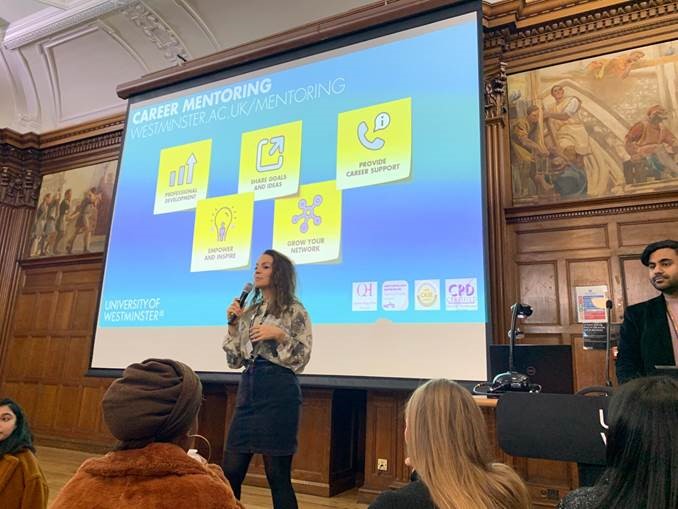 It is a complicated process where different aspects need to be taken into account to ensure a perfect match. Mentees get an opportunity to build their confidence, identify and achieve professional and personal goals, learn how to build and maintain professional, ethical relationships and become better prepared for the world outside of university walls. Mentors get a chance to impart knowledge and expertise, give something back to the society, connect with young talent, improve their coaching skills and learn something new from students they spend time with.
Testimonial of Amar Sanghera, a Mentor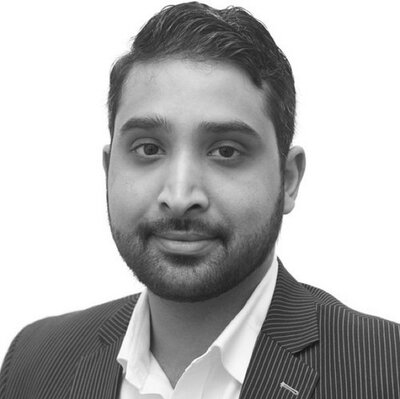 Q: What motivated you to take part in the mentoring scheme?
A: "I come from a working class background where most of my family ran local businesses. I was more interested in joining the corporate market which is why I went to the University of Westminster. I had a few mentors in life at the time, but none in the corporate world. I wish I did, because it would have benefited me hugely at the time. Now after a decade of climbing the corporate ladder, I understand the importance of a mentor and what it can bring to an individual, and that's why I volunteered. I wanted to give someone the opportunity to learn more in any way which suits them best and give back to Westminster and its students. I'll always be a University of Westminster graduate and together, it's in our best interests to support the graduates after us."
Q: How did your reality match your expectations?
A: The reality went far beyond my expectations. Initially I thought the experience would involve a few chats, CV advice and guidance on how to get a job. However I was matched with an exceptional student who has a genuine passion for marketing, which I love. We talk about more than just general guidance on how to build a career, but also building a career which is meaningful, enjoying your career, life priorities, keeping good health and more. A career should be more than just a job to pay the bills, it should be something which suits your lifestyle and enriches it, which is increasingly important today.
Q: How have you benefited from the scheme as a mentor?
A: As a Senior Marketer who hires staff, becoming a mentor made me better understand the graduate talent market. We constantly adapt to new trends and technology, but we must also adapt to the talent in the market and understand how new graduates think and work. When I went to university, not many of us had laptops, we used the computer labs, iPhones didn't exist and we really had to hit the books. (Big, heavy books). This process has helped me better understand graduates and how they benefit from having the world's information at their fingertips, how they learn, find information and more.
My Experience as a Mentee
I have taken part in the Mentoring Scheme twice during my studies at the University of Westminster. My first mentor Amar Sanghera introduced me to the healthcare recruitment industry and helped me to get an internship in the company he worked for as Head of Marketing. This internship later allowed me to secure a 12 months placement in the same company.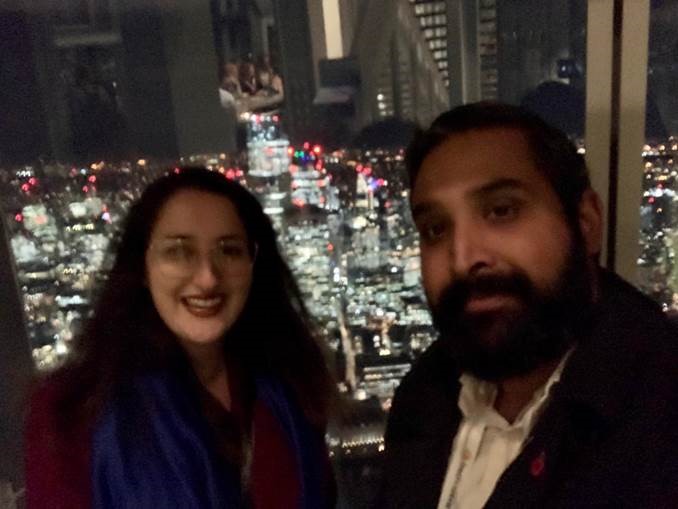 What I believe to have been the most important thing I learned from Amar was his managerial style and the way he treated people from his team and his colleagues. I admired his calm and friendly attitude even when subordinates were making mistakes – he was always there for us, ready to dedicate his free time to support, explain how to improve our work, train us to use the most innovative software or teach us new skills. Later, when I became a marketing executive and started managing the team of interns, I implemented a similar managerial style and was rewarded with positive feedback. If one day I become even half a professional Amar is now, it is only because he truly inspired me and showed me a lot of support even after the Mentoring scheme was over.
My second Mentor, Viktorija Panfilova, works in one of the biggest international financial services companies and dedicates her free time to the Mentoring scheme too. For me, she is an inspiring example of a strong and successful female leader who builds her career through excellent marketing qualifications, constant professional and personal development and strong work ethics. I learn a lot during our meetings at her workplace, from differences between working for SMEs and multi-national corporations (MNCs), to how to prepare for interviews and improve the job search strategy. Every meeting with Viktorija leaves me looking forward to the next one and I learn a lot from her experiences and career journey.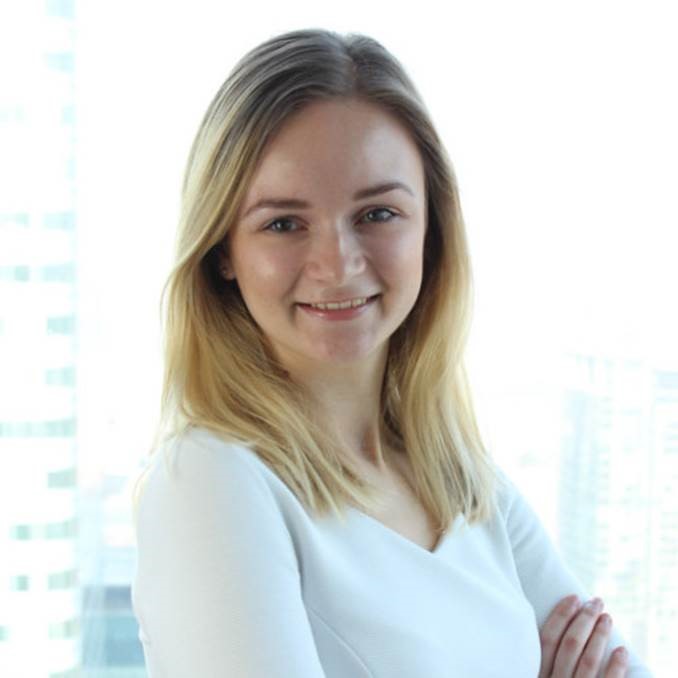 When reflecting on my journey at the university now, I understand that it wouldn't have been a success if I hadn't joined the Mentoring Scheme. For me it became not only an opportunity to network with professionals and learn something from them, but an unforgettable experience that helped me to understand better who I am, reformulate my career goals and inspired me to encourage other students to take part in the scheme. Every time I give talks on employability at Open Days or other events at the university, I make sure to mention the Mentoring Scheme because I sincerely believe that it can be truly life-changing.
If you require specific application advice, interview preparation or tips, career advice or guidance on seeking opportunities such as internships, you can book a one-off meeting with an experienced Mentor through the Ask-a-Mentor service. This is a great opportunity for students who can't commit to the Career Mentoring Scheme, but would find the support and advice from a Mentor useful.
Remember that you can use the Career Mentoring Scheme and Ask-a-Mentor Service up to three years after the graduation. Join the global community of Westminster students and graduates on the Career Mentoring page on Linkedin and be the first one to learn about new opportunities, events and news. I am looking forward to seeing you there.

Latest posts by Mariia Kogan (see all)