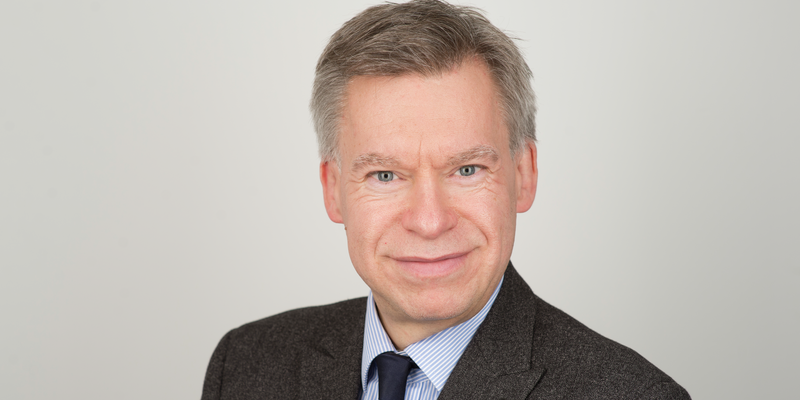 Over the past few weeks, many have been daring to dream that life in the UK could soon become a lot more positive. Vaccinations are keeping Covid infections down and the re-opening of retailing on 12 April does not appear, so far, to have led to a resurgence in the virus. We now look forward to the next announcements – 17 May – and the signals from government regarding the easing of restrictions are certainly becoming more positive. In the Business School, we are hopeful that a range of activities planned from June will now be allowed to go ahead and maybe, just maybe, we can firm-up plans for a larger scale return to campus very soon.
With optimism in the air, I wanted to devote this blog to continuing growth and diversification in the Business School. Looking towards the London recovery, we have been launching a range of new programmes to help even more graduates develop ideal skills for the post-Covid business environment.
In September 2020, we launched our new Masters in FinTech and Business Analytics. Led by Ann Thapar in the School of Finance and Accounting, this programme has already recruited two cohorts, and applications for 2021/22 are growing at a staggering rate. Ann and her team have exciting ambitions to develop a new generation of financial analysts and specialists who are comfortable with big data, cloud computing and enhanced predictive analytics to create new financial services and take advantage of technology to make faster and higher quality decisions.
The launch of our new Masters in Sustainable Management and Innovation in September has also been a resounding success. Led by Dr Martin Mathews, this course is structured around three themes: examining the most pressing issues confronting society as captured by the UN's Sustainable Development Goals (SDGs); investigating new business models, processes, products and services which may contribute to addressing these issues; and exploring the leadership qualities and organisational change frameworks which may transform modern organisations.
Our new MBA has also taken off. Led by Dr Paul Langley, this innovative programme aims to develop multi-skilled, digitally-competent graduates, equipped with a cross-disciplinary understanding of business and its changing context, who can demonstrate strong creative skills alongside agility, adaptability and resilience. The programme adopts new approaches to teaching and assessment, new delivery formats and is unique in its emphasis on digital business and social responsibility. This time last year we had 91 applications, but this year (to date) applications already exceed 370.
Looking ahead to September 2021, we are extremely excited to be launching further new initiatives. Indeed, I cannot recall a time in the recent past when we have launched so many new courses in one single academic year.
Our School of Applied Management, under the leadership of Jane Wright and Sean Flynn, is launching additional Degree Apprenticeships, building on the School's previous success with Apprenticeships in property and construction. Apprenticeships give working employees the opportunity to study part-time to gain a degree, while continuing to work. At the Postgraduate level, in September, we will be adding Apprenticeships in Construction Commercial Management, Construction Project Management and Real Estate Development. At Undergraduate level, we are launching new Apprenticeships in Building Control Surveying, Construction Management and Quantity Surveying. Outside of the property sector, we will also be launching an UG Apprenticeship in Project Management.
Our School of Finance and Accounting will be further expanding its portfolio with an exciting new Masters in Strategic and Forensic Accounting. Led by Dr Sudha Mathew, this course provides new insights at the forefront of accounting reporting and practice. The course explores how companies plan and implement accounting standards, measure performance and success, deal with risk and detect fraud.
Our School of Management and Marketing will be launching three new programmes in September. Building on the School's success in Marketing education and training, Dr Richard Berry and Anne Barker have been leading the development of a new BA and an MSc specialising in Digital Marketing. The School is also diversifying into new fields, and Richard West has developed an exciting BA in Sports Management. Capitalising on our location in the heart of London – a substantial centre of sporting excellence – this new course will develop work-ready graduates who wish to progress in management in sports clubs, leisure companies, sports marketing agencies or sports goods manufacturing and retailing. A key feature of the course is the close relationship we have developed with sports clubs in London who will play an integral part in the delivery of the course.
Finally, Dr Vincent Rich and Dr Joy Tweed in our School of Organisations, Economy and Society, have been designing an innovative Masters in Social Enterprise for launch in September. The course is designed for graduates who want to make a positive difference in the world. We will welcome students from a diverse range of backgrounds, who have a shared interest in working within the social economy and who are committed to managing and delivering sustainable social change. The course is ideal for those keen to develop their career in a social enterprise, co-operative or third sector/non-governmental organisation.
I am proud to be working with such pioneering colleagues who have recognised how employment markets are changing and are developing exciting new courses to meet these needs. In these turbulent and challenging times, continual growth through innovation is critical.

Latest posts by Professor Malcolm Kirkup (see all)