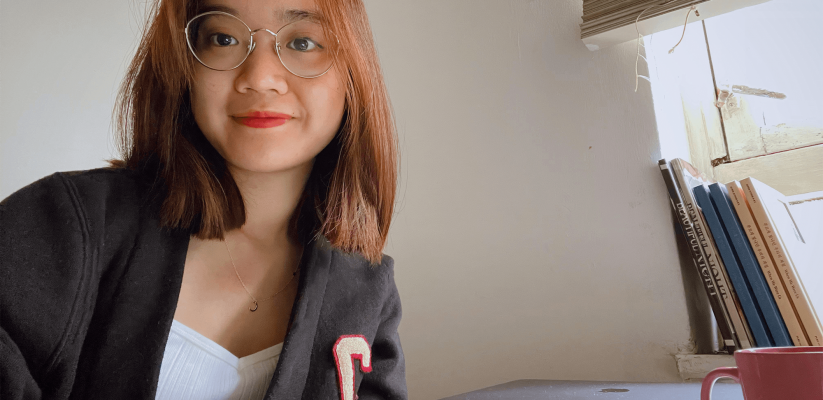 As another academic year fast approaches, I was left stunned again by how much time has passed. It feels like just yesterday when I beat the nerves and settled into my first full-time job ever. And here I am in my very last few remaining days before making my return to the final year of university. In any case, I thought it would be a great time to celebrate my last week as a Marketing Intern at Westminster Business School by getting candid and reflecting on my work placement journey in a pandemic. 
<<REWIND<<
September 2019 | 1 year before work placement starts
In my second year, I looked through entry-level/junior positions and found that the majority of them required certain years of experience. That's the Catch-22 of job searching these days that I find rather frustrating: 'you need a job to get experience, but you also need experience to get a job'. On the bright side though, if you are studying on a course that offers a work placement year, the prospect won't be as futile as we thought. Placements offer a significant boost to your CV and valuable on-the-job experience while giving you a little break from uni life and a preview of what it's like to be a fully-fledged member of the working world.  
My journey to landing a placement role was one of a kind actually. I started the process extremely early, even before the start of second year. Unfortunately, I had to abandon my work placement applications halfway through, as I experienced a difficult time dealing with anxiety and breakdown (First tip: mental health is a priority!). It wasn't until the COVID-19 pandemic hit in March 2020 that I was granted extra time at home and started resuming my work placement research all over again. Luckily, out of the 5 vacancies that I applied for, I got 2 job offers and decided to intern for WBS as the role ticked all the boxes of what I was looking to achieve.
Moral of the story: It's never too late so don't give up! Finding a placement is not an overnight process and you may stumble, but the right opportunity will come as long as you're patient and persistent. 
August 2020 | 1 month before work placement starts
I was all over the moon until reality hit me just a few weeks before the start date. "I'm going to be a full-time employee soon!". To be honest, I truly admire people who never feel an inch of anxiety when starting a new job. For a university student like me who had been so used to late night study sessions, it was going to be a remarkable phase in life to transition to a full-time job that required a repetitive working routine. Not to mention I was going to start a new job completely online (credit goes to COVID-19). I felt increasingly on edge as myriads of questions raced through my head – How can I make a start? How is my first day going to be? Who should I speak to?…
Well, the answer to all that would be proactively reaching out! Arrange a discussion with your line manager and ask about the working arrangement, the scope of work and also – very important – acquire contact information of the colleagues you will be working with. Think about inviting them for quick introductory meetings. For me, having these chats prior to the first working week was extremely helpful as it eventually lessened the fear of feeling alienated in the virtual world and helped me find the work rhythm smoothly by the end of the first week. As I got to know my new colleagues for the first time, I also learned more about their experiences and areas of expertise, hence, knowing the right person to reach out to when needed. 
Be proactive and put yourself out there even before day one!
 
October 2020 | 1 month after work placement starts
Unsurprisingly, a 9-5 job had taken me some time to get used to. First few days into my work placement, I was so drained and burned out by the end of the shift that I couldn't be bothered to do anything else – I lived on takeaways, watched Netflix and called it a day. 
Luckily that didn't last for long, phew! Office life slowly grew on me after about two weeks as I started finessing my working from home (hereafter WFH) routine. I tended to be strategic and found myself most productive when working methodically. I used a daily planner (my best buddy AKA lifesaver since high school) to structure my day, adopt task-focused time blocks (to avoid drifting through the day overspending in one task) and designate lunch break and screen break hours, etc.
Self-discipline doesn't come naturally to everyone, it takes time and ongoing practice. 
>>FLASH FORWARD>>
August 2021 | 1 month before work placement ends
I'm at the stage where I can look back at my progress with much contentment and pride. Completing the work placement has been a huge accomplishment to me so far, both personally and professionally. Along with a wide array of knowledge and skills acquired for a career in Marketing, I also get a taste of the real-world work experience and workplace dynamics – something that may not be obtainable through a whirlwind of textbooks, lectures or essays. What's more, there are many things I've learned thanks to WFH, such as practicing self-discipline, building resilience in times of uncertainty and beefing up my digital literacy!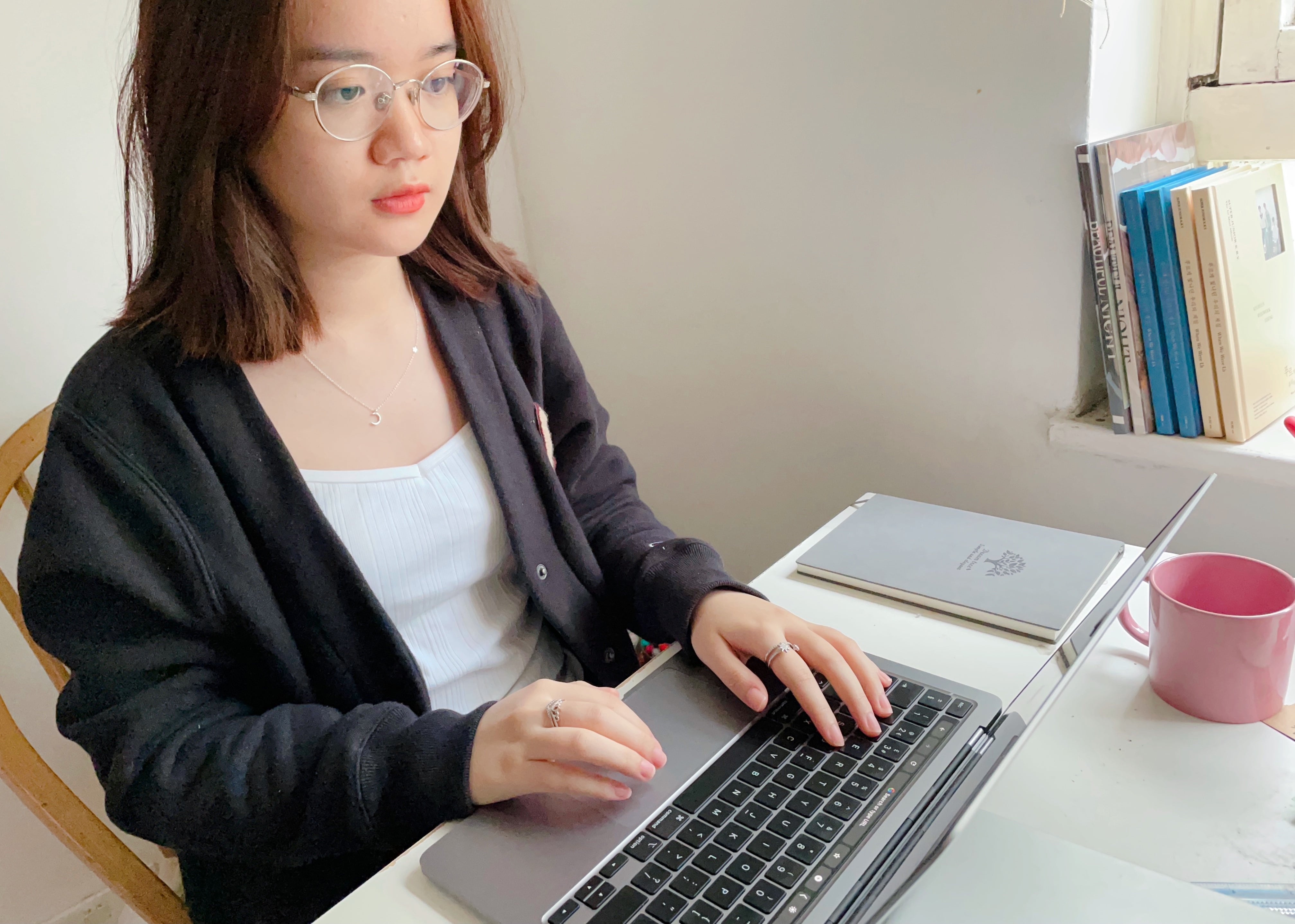 Work placement is a genuine and valuable learning opportunity so if you have secured one, don't take it for granted! Here are some tips that I want to share with you readers, drawing from my own experience:
Working and learning at the same time!

– As an intern, you are not expected to know everything. Instead, you are here to learn so never be afraid to ask questions and identify skills and knowledge gaps. By doing so, you will be able to find training opportunities that are tailored and relevant to your personal and professional development. Remember, placement is also a learning curve. 

Build connections –

Internship is such a great opportunity to start your networking journey. Proactivity is really key here, even if your placement takes place virtually. Many could eventually turn out to be your professional networks, mentors or even lifelong friends. Strategising and putting effort into building meaningful relationships with your colleagues also show your positive and engaging attitude at work! 

Log your progress

– Time flies once placement starts (you will see). Start creating a list or spreadsheet of your achievements (challenges as well) and projects. Your future self will be thanking you for this because these tangible wins will become super handy to add to your CV and use as examples in interviews. 

Be proud

– I wasn't exaggerating when I said securing a placement was a huge milestone in life for me. Placement opportunities are always limited so landing on one during times of pandemic uncertainty is definitely a next-level achievement. So if you are offered a placement role amidst this chaos, take pride in yourself and grab this opportunity with both hands!
Final words…
Every good thing must come to an end and of course there is certainly this fervent wish of mine to make time slow down a bit so I could stay in the placement longer and learn more things that I've not yet been able to delve into. However, that really leaves the door open for a new scope of learning and upskilling that I wish to attain as I return to my final year of studies.
As for you, readers, whichever career path you choose, I wish you best of luck. It is tough competition out there for all of us to break into but don't be discouraged and keep fighting for your dream. Opportunities will abound. What you should do now is preparing yourself for the next big things coming your way. 
---
At Westminster, we offer placement opportunity within many undergraduate courses. Learn about Work Experience and Placements.
Read more of our Student Minds Blog column. 

Class of 2022 Graduate in Marketing Communications BA (Hons). Joining KPMG UK as Graduate Consultant in Customer Consulting.