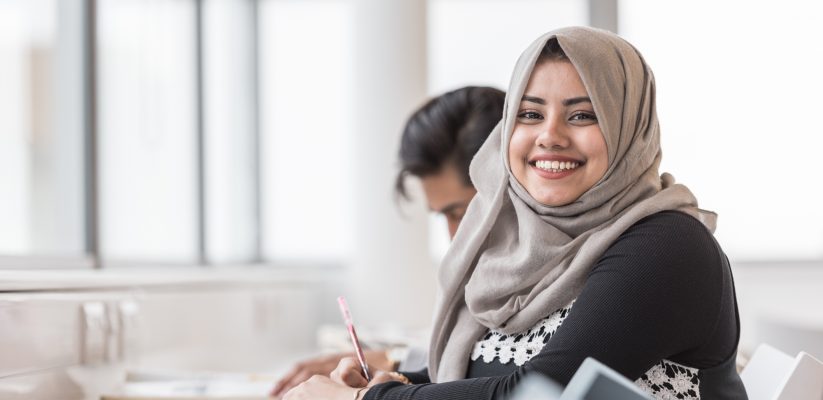 Starting the university application process can seem overwhelming. You may be facing expectations from family, friends or your college, but during this time it is important to focus on your personal interests and a pathway that will give you satisfaction. To help get you started, we've picked out some key areas that you should consider when making decisions about university. If you're not sure whether university is right for you, we've also written about why you should go to university here.
What sparks your interest? It can be useful to think about what you are drawn to in terms of reading and watching in your spare time, rather than just considering subjects at school. Maybe there's an online magazine that you love or a podcast you are hooked on. What topics do they cover? You may seek out a particular area without even realising! If you do have a stand-out subject at school, think about what specifically you enjoy about it. Reflect on assignments or projects you have done and extracurricular activities you enjoy. Try thinking outside of the box and don't limit yourself to areas you believe you 'should' be interested in.
Perhaps you already have a longer-term perspective of the kind of job you would like to do. If so, it is useful to research the kind of courses that will help you get there. This will be more of a 'working backwards' technique: look online for specifications of jobs you are interested in and the academic requirements they have. Also, if you know someone who has a career that appeals to you, have a chat with them about how they got there. They may have useful tips and you could learn from their successes and failures!
For individual advice and guidance on choosing the right course, get in touch with a member of our course enquiries team on +44 (0)20 7915 5511 or course-enquiries@westminster.ac.uk.
Once you have a few subject areas in mind, a useful next step is starting to compare university offerings. Have a look at course structures of your topic and how they differ across universities. These are usually available on course pages on university websites and will give you specific names of modules and learning outcomes. There may be a course that offers modules or pathways that are of particular interest, for example, French and International Relations. Look out for unique opportunities such as work placements and trips overseas – these can be invaluable experiences!
Another element to take into consideration is the location of the university and the ways in which this could shape your experience. Is the area accommodating for students? What other opportunities will be on your doorstep? Again, if you know someone studying somewhere that appeals to you, it can be very useful to ask them about their experience. You will gain a much better insight this way than through Google!
Open days are a great way to get a feel for a university's atmosphere, campus and teaching style. To make the most out of your open day and gain an understanding of what it would be like to be a student there, check out key areas where you would be spending time. Good social spaces, cafes and libraries will make a big difference to enjoying your study time.
Open days are also a great place to get further insight into your course of interest. It is likely that you will have the chance to speak to an academic who teaches the course or a student who is currently studying. Make the most of this and come prepared with some questions!
Bear in mind that some open day dates may clash so it's best to get organised sooner rather than later to avoid missing any. You'll also get ahead on narrowing down your options and starting your application. Why not check out our upcoming open days at Westminster.
Helpful application resources
Close to starting your application? Get in touch with our personal statement help team for advice and guidance on how to start your personal statement or submit a draft for us to have a look over.
You can also check out this handy step-by-step video by UCAS to learn all about the application process.