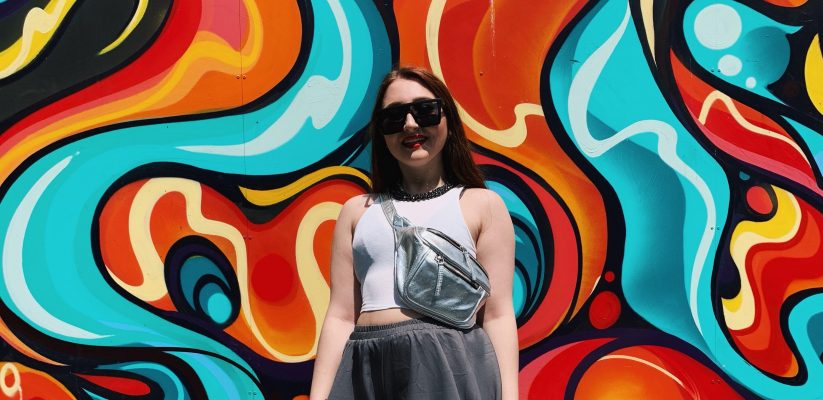 Hey guys!
Get yourself comfortable and start reading because I am finally ready to share bits of my crazy adventures with you.
First of all, I must say that everything still seems a bit unreal. I've wanted to go on exchange to Australia for as long as I can remember and time has literally flown by in the past few months. I have always been a spontaneous gal, so I have been buzzing to get to Melbourne and start my Aussie adventure, however, leaving London and my boyfriend was definitely hard and very sad. Packing up my life in a 30kg flamingo luggage was definitely a challenge, but after watching "Tidying up with Marie Kondo" I felt ready to get rid of all the stuff that didn't spark joy (oh well, most of them). Also, the weather in Melbourne is a bit funny: one second you're literally melting, and the next one you're hiding under your duvet – or as they call it here: doona -.
My arrival was a bit tumultuous: although the first flight (London to Abu Dhabi) was smooth and relatively comfy, my second one (Abu Dhabi to Melbourne) was an absolute nightmare and I got stopped at quarantine because of my hair powder *rolling my eyes*. I arrived at the student accommodation and right after checking in I literally crashed out and woke up the next day. Nice. Once I came back to life, I started to get to know 2 of my 5 flatmates, from NSW and Sri Lanka and we are now impatiently waiting for the others to arrive. I have already met around 50 people from literally all over the World in my accommodation and everyone is so lovely and really fun. So far we have been going out for BBQs, drinks, shopping, sightseeing, movies under the stars and have a lot planned for the upcoming week, including one of the biggest music festivals in Australia. We are having a crazy time because everyone is still on holiday and we are just making the most of our time and everything that Melbourne has to offer. The city is beautiful and there is TOO MUCH TO DO and TOO MUCH TO EAT, and the best thing is that the majority of these events are FREEEEEEE.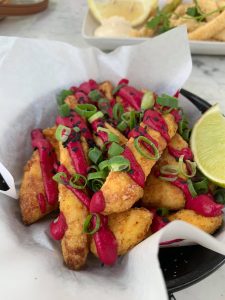 RMIT is organizing a lot of events to welcome back the students and I am so excited to take part. I have literally signed up to everything and I can't wait for the Orientation Weekend at the end of February. There's also this big RMIT music festival taking place in a couple of days on campus where they'll have food, freebies, exhibitions and ice-breaking games and I am obviously going! Apparently, there are going to be hundreds and hundreds of exchange students and I am looking forward to making new friends. Hopefully, someone will be taking my same modules. *fingers crossed*  I haven't gotten my timetable yet, whilst some of my new friends who study art-related courses have started today. I am buzzing to actually begin because the modules that I have signed up for seem so fun and interesting. I am especially looking forward to the 'Case Management Practice' module where I will be learning how to deal with evidence in a criminal case, interviewing suspects and so on. How cool is that?! I am very curious to see how different everything is here compared to the UK and whether I like it better or not. I have also signed up for this program called "Mates at RMIT" which aims to match you with a student mentor to help and guide at the beginning of the year. I haven't been assigned anyone yet but I am definitely looking forward to meeting them. I am still waiting for my student ID as well, and as soon as I get it I will be exploring the campus and obviously post some pictures for you guys to have a sneak peek. I have seen it from the outside and it looks huge with a lot of separate buildings. I hope I won't get lost in between my classes, to be honest. It resembles the Regents Campus but on a bigger scale. The best part is that it's only a 10 minutes' walk from my house and right next to a big mall, so I won't have to wake up very early for classes which is always a great bonus, isn't it?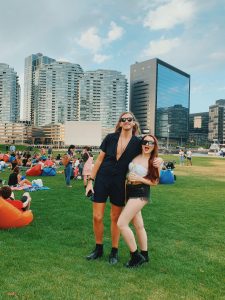 My bucket list is gigantic and is constantly growing! There simply isn't enough time in a day but I am sure I'll manage to accomplish most of it! I have defeated the jet lag which is brilliant news, and already got sunburnt which is not so brilliant, but so far I'M LOVING IT and I am telling you: Melbourne is the place to be!