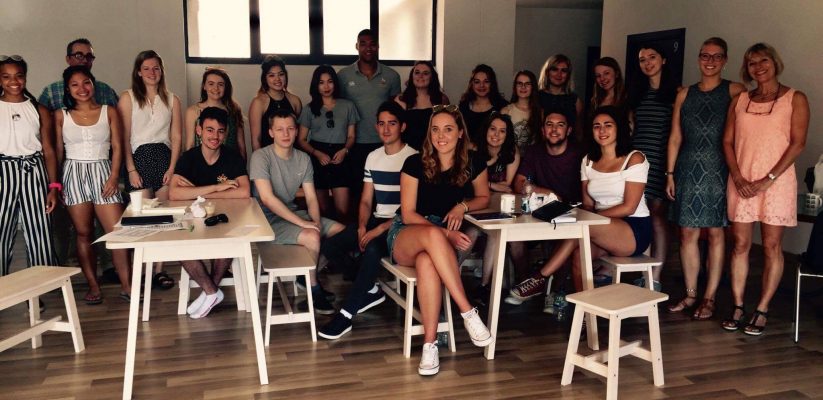 Hey everyone! My name is Michelle and I'm a final year language student (well, technically I'm no longer a student since classes have finished). I studied BA Translation (Spanish) for four years and during my year abroad I went to Barcelona, Spain, to work as a Spanish teaching assistant at SEK Catalunya, an international school.
I learnt so much from my year abroad and if I could honestly do it all over again, I'd definitely grab the opportunity. Unfortunately, however, you only get to experience this once, so if I were you I wouldn't miss it. Trust me, I was one of them. I was always very interested in going abroad to either study or work, but I always thought "is this not gonna be a waste of a year?" Of course, on top of that, I was terrified. This was the very time I was going to live in another country all by myself, without any family and friends. Looking back now, if I could just go back in time, I'd reassure myself and say "hey, look. It's gonna be alright and this will be one of the best and most unforgettable experiences of your life!" And it sure was.
I flew from London to Barcelona in September 2017 and lived there until June 2018. Prior to my year abroad, I already knew I wanted to choose Barcelona – I had been six times already. It's just an absolutely gorgeous city full of Gaudi's architecture and, of course, you also get the beach. What more can you ask for?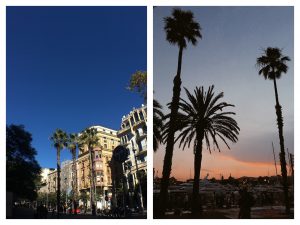 The school itself is approximately 40 minutes away by train to the centre of Barcelona – Plaça de Catalunya, to be exact. The students range from 1 to 18 years of age – it's a massive school! They played 'Can't Stop The Feeling' every morning as the students came into the school. I'm sure you can imagine that I've personally had enough of that song. Nevertheless, it does bring back great memories every time I hear it now.
I worked in the Infants department, particularly with children between the ages 3 to 5. They were so adorable and I miss them all! My main responsibility was to assist the main teacher in Maths, in which I only spoke in Spanish with my students and partner teacher. Occasionally, I was asked to translate documents and emails from Spanish into English. Because of this placement, my confidence and Spanish-speaking skills improved a lot!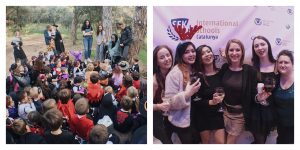 I would highly recommend you fully immerse yourself in the culture, just like I did. Hang out with the locals and don't be afraid to try new things! It is through this that you really get to experience the culture first-hand, and most important, you get to improve your language skills. You will experience culture shock, no doubt, but this will eventually go away. If I could do it, so can you!
If you want to see my year abroad summarised in one video, click here. If you have any questions or concerns regarding going abroad, you can find me on Instagram @michellestfrancois. Ask away and I'd be more than happy to help! 🙂