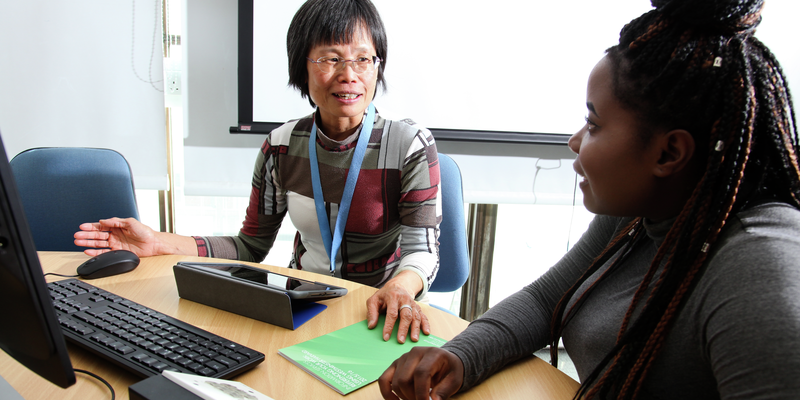 We are excited to let you know about two new opportunities to help you boost your job prospects and widen your professional network. We have now extended our mentoring scheme to include all those who have graduated within the last three years, and our new 'Ask a Mentor' service can put you in touch with professionals for those one-off occasions where you need answers or advice.
Mentoring
We have a diverse pool of experienced alumni who are all established and successful in their chosen fields and work for leading employers such as Al Jazeera, J.P. Morgan, Microsoft, PwC, Google, Universal Music, Urbanist Architecture and Mishcon de Reya. 
With a University of Westminster mentor, you can:
Gain a role model who will share with you their years of experience and knowledge

Build a solid foundation of skills to launch your career

Understand the professional world of the sector you have chosen

Receive guidance and support to enable you to reach your potential

Begin to build your network of contacts
You will need to commit to a minimum of five sessions over a six month period (between November and June), usually at a mentors workplace – although sessions can also be arranged via Skype.
Find out more about the scheme and apply for your place here.* The deadline for applications is Thursday 5 October. If you have any further questions about the scheme, please get in touch by emailing cdc-mentoring@westminster.ac.uk.
Ask a Mentor
Our mentoring schemes have been so popular that we have decided to launch a brand new 'Ask a Mentor' service for industry-specific queries and career insights.
The 'Ask a Mentor' service will allow you the opportunity to have a one-off conversation with an experienced professional from our diverse and hugely talented pool of mentors. You can find out more about the scheme and apply for this service throughout the year.*
We hope that you are able to take up these exciting and invaluable new initiatives.
*In order to sign up you need to log on to your University Engage account. If you have forgotten your log-in details you can reset these in the log-in area. If you have any problems accessing your account please email cdc-mentoring@westminster.ac.uk. 
Latest posts by David Brooks (see all)