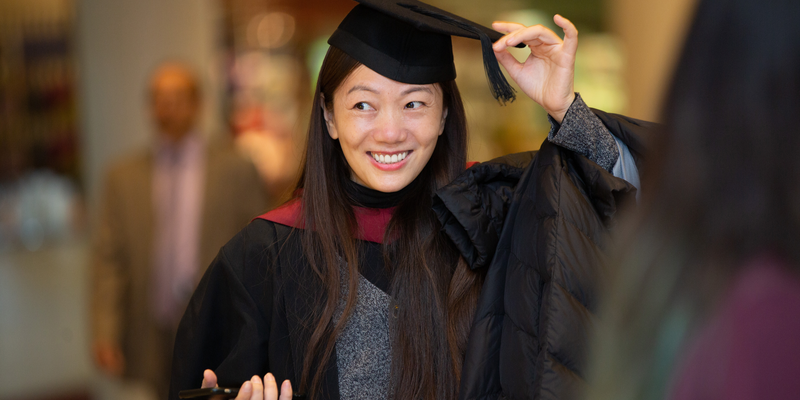 Award Certificate and Transcripts 
The Student Lifecycle Team are currently preparing your certificate and transcript. We anticipate that all documents will be dispatched no later than Monday 12 July. Your certificate will be sent to your home address recorded on your student record as of the 25 June. 
You should allow up to two weeks for delivery to addresses in the UK and up to two months for overseas addresses. Documents are sent 2nd Class in the UK or Airmail overseas.
If you haven't received your certificate within three months of the results publication date, get in touch with the Student Lifecycle Team at stulifecycle@westminster.ac.uk.  
Virtual Celebrations 
We appreciate that a Virtual Celebration cannot replace the graduation ceremony that you and your families were looking forward to, but we hope that they will provide a memorable opportunity for you to celebrate and reflect on your life at University. 
Launching on Monday 9 August 2021 at 10am BST, you will be able to access the Virtual Celebration for your School. You will be able to share this celebration with your family and friends. 
Each Virtual Celebration will include messages from our Senior Team, a slideshow of our class of 2021 with all graduands who sign up named, and the presentation of honorary awards where you will hear from people who are celebrated in their field. 
Details of how to sign up are on our webpage. 
We also remain committed to delivering graduation ceremonies for the Class of 2021, government guidelines allowing. Further details of our live graduation events will follow as soon as they are available and will be published on our website. 
Latest posts by David Brooks (see all)