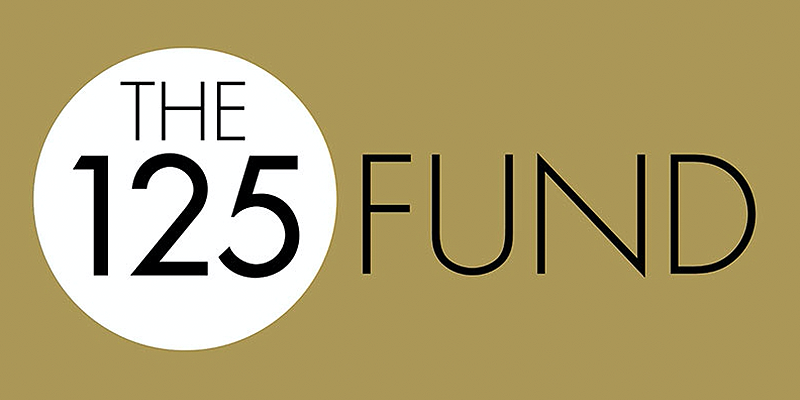 Dreaming, setting goals and developing projects for the future are essential aspects of the university experience. However, not all students are able to fund their own dreams. At the University of Westminster, we value diversity, inclusion and innovation, which is why we offer a range of scholarships directed at different student groups to make sure everyone has the opportunity to succeed and achieve their full potential. One of them is The 125 Fund, which is made up entirely of generous donations from alumni and supporters who wish to enhance the student experience for University of Westminster students. In addition, The Quintin Hogg Trust generously matches all donations to this fund, making an even bigger difference in more people's lives.
The 125 Fund gives all students at the University of Westminster the chance to apply for funding for projects and activities to enhance their employability and professional development. Whether it is the chance to develop their dream project, buy a piece of equipment or take advantage of a professional opportunity, students pitch a range of ideas to support their personal and professional ambitions.  In current challenging financial times, this is considered especially important to help our students 'stand out'.
Thanks to the generosity of our donors, comprised of alumni and other supporters, and the match fund provided by The Quintin Hogg Trust, since 2016 The 125 Fund has awarded 700 students with almost £550,000.00. In April 2022, £69,314.48 was awarded to 85 students giving them a unique opportunity to develop their skills and enhance their CVs. However, with well over 300 applications for funding requesting just short of £355,000 there is still a lot of work to be done.
Many people have benefitted from this fund since its conception, and we had the chance to gather some of the students' experiences of how the 125 Fund made a difference in their academic and professional lives. Elizabeth Olafioye,who was awarded funding for her cosmetics business, stated:
"Winning the 125 Fund was a pivotal moment and huge milestone for my business and my personal development as an entrepreneur. Thanks to the 125 Fund, I will not only be able to bring my dreams to fruition, but I will also be able to grow in ways (personally and professionally) that would not have been possible without it. Securing this funding has not only impacted my life in a significant way, but also kickstarted the process of positively impacting the lives of many others. I am incredibly grateful for this opportunity and cannot wait to serve as an instrument for positive change through the work we are carrying out. With your support, we can continue to ensure students are equipped with the life skills and professional experience we need to get ahead and succeed in an increasingly competitive graduate job market."

Elizabeth Olafioye BA (Hons) Business Management (Entrepreneurship)
PhD student Yvoni Kyriakidou was also awarded funding to complete extracurricular activities related to her studies in physiology and ageing muscle. She described this opportunity as "as life-changing experience":
"Thanks to a grant from The 125 Fund, I was able to visit Prof. Stuart Phillips' laboratory at McMaster University in Hamilton (Ontario, Canada) during summer 2019. I was thrilled to join one of the best muscle-science laboratories in the world!

My visit at McMaster University was a great opportunity to experience an angle of physiological research, utilising a unique combination of physiology of exercise at the molecular to whole-body level in healthy individuals, and the regulation of skeletal muscle health in ageing and applied research that examines the impact of physical training and dietary manipulation on human health and performance.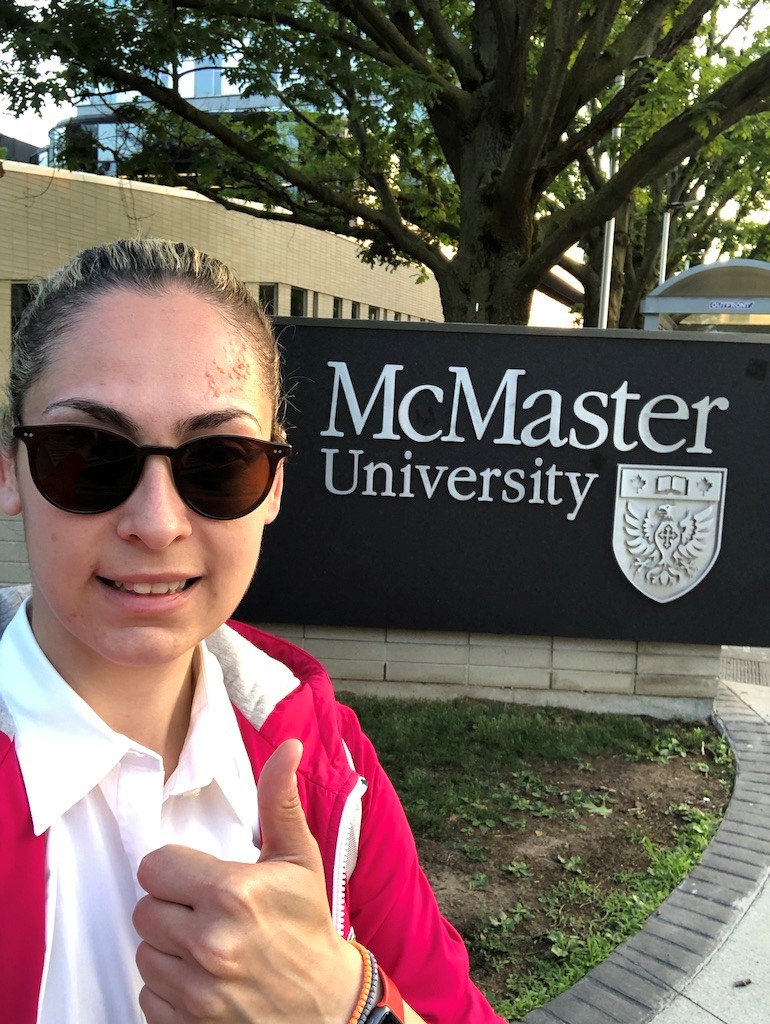 The 125 Fund, and your generosity, enabled me to travel to Canada and to gain skills in the research of exercise physiology in vivo and vitro, whilst also directly benefitting my doctoral training and professional development. More specifically, I learned new lab techniques on molecular biology, immunohistochemistry and muscle biopsies, and how to use modern equipment, such as the latest 3D ultrasound equipment for live analysis of the muscle tissue. My research visit in Prof. Phillip's lab was a life-changing experience and it enabled me to acquire skills which are vital to my long-term development.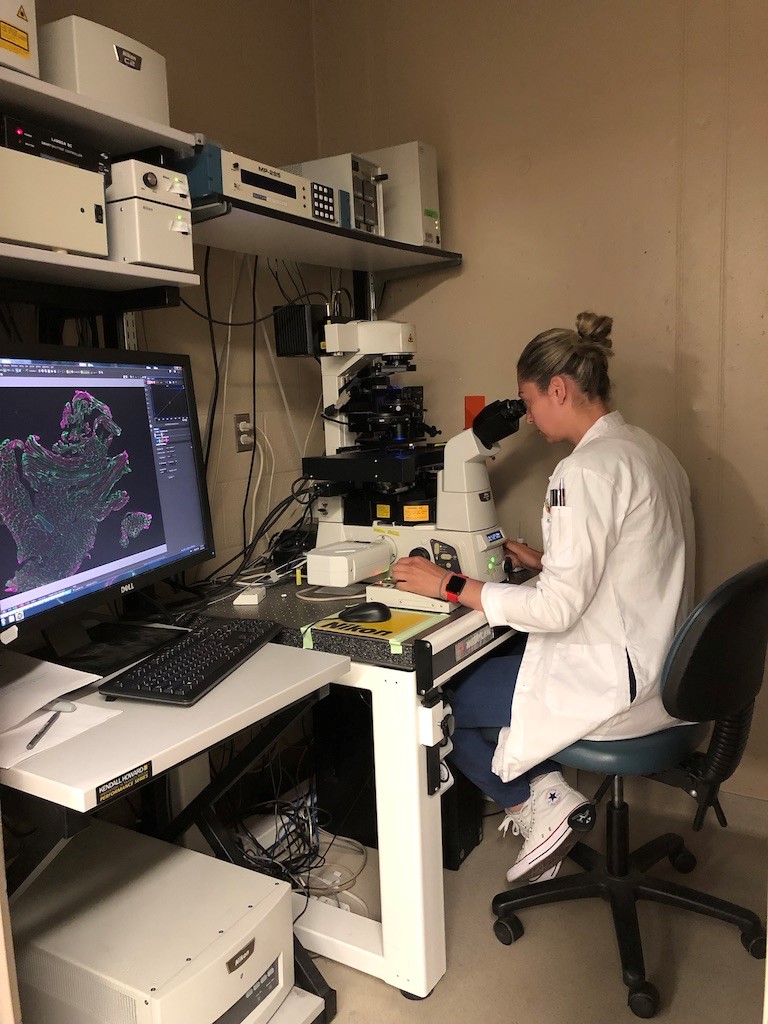 I feel proud that I represented the doctoral community of the University of Westminster at one of the most important research laboratories in the world on muscle metabolism and exercise physiology. This visit has boosted my confidence and enhanced my professional network achieving future collaboration between Canada and the UK. The 125 Fund brought me a step closer to my goal for finding new pathways and a novel strategy to healthy ageing via nutrition and exercise.

I would like to express my gratitude to The 125 Fund donors for your generous donation and for supporting my dreams. Thank you!"

Yvoni Kyriakidou, Doctoral Researcher. Translational Physiology Research Group, School of Life Sciences, College of Liberal Arts & Sciences
The University of Westminster has a proud community of students and staff, but their experience would not be the same without the help and donations of alumni and other supporters such as the Quintin Hogg Trust. To find out more about the 125 Fund and how you can apply as a student, click here.
If you want to make a difference in more students' lives, you can support The 125 Fund here.

Latest posts by Luna Mia Sigle (see all)