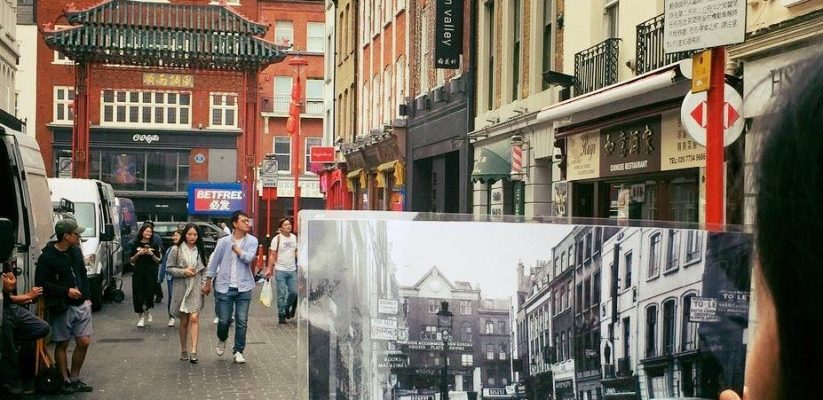 Author: Dr Cangbai Wang
Situated in the bustling area of Soho, London's Chinatown is a focal point for many people of Chinese and East Asian backgrounds living in the UK. As an iconic cultural space of the Capital, it has also attracted millions of local and international visitors to enjoy Chinese foods or/and participate in festival celebrations each year. Indeed, London's Chinatown, the largest of its kind in Europe, has showcased the ways in which the cultural tradition of immigrants integrates into the everyday life of the host society, creating new cultural and economic dynamics in global London. Since the first reports of the COVID-19 outbreak emerged from Wuhan, Chinatown has experienced a dramatic decline in footfall as a result of racial stigmatisation and xenophobic associations of Asian ethnicity with the virus. This has posed serious questions on how to recognise the value of Chinatown as a symbol of British Chinese communities and an example of social inclusion and integration in multicultural Britain.
"New perspectives and community voices on British Chinese heritage: an afternoon in London's Chinatown", an event held during the Difference Festival 2021, was a timely response to these important and urgent questions Co-organised by China Exchange, a Chinatown-based charity dedicated to enhancing cultural exchange between the UK and China, and HOMELandS (Hub on Migration, Exile, Language and Spaces), a research hub at University of Westminster that promotes interdisciplinary research of migration communities in the UK and beyond in comparative perspective, the session brought together academic, heritage practitioner and community voices to discuss the multiple layers of meaning of London's Chinatown and share views on the preservation and promotion of Chinatown heritage.
There are many different ways to analyse London's Chinatown. One approach is to situate the discussion of British Chinese heritage in the big picture of diasporic Chinese heritage making around the world. In recent years we have observed an upsurge in dedicated spaces in the form of museums in China and across the world on the subject of Chinese heritage and migration. But migration also leaves more organic traces through spatial and social transformations as we can see in some European cities in Spain and Italy as a result of an influx of more recent Chinese immigration. These developments have created both challenges and opportunities for urban regeneration and economic development, as Giulio Verdini pointed out during his talk.
Returning to London, today's Chinatown, only a short walk away from our University's building in Central London, is the city's second incarnation of Chinatown, the previous being situated in Limehouse, east London. Forming both an important tourist attraction and a hub of leisure activity for Londoners, China Exchange, a charity which provides opportunities to understand China, Chinese culture, and Chinatown, has been undertaking a range of projects to keep Chinese heritage alive and meaningful for the 21st century. For whom is London's Chinatown? Who are the communities it represents? These were some of the questions Freya Aitken-Turff, China Exchange's CEO addressed. At the event, we also heard from Chinese community leaders, businesspeople, and volunteers working with China Exchange about their involvement in projects like the Made in China Exhibition, community-led walking tours through Chinatown as well as workshops led by artists in residents.
Our engagement with Chinatown through this year's Difference Festival was part of a wider discussion on racial equality, cultural diversity and social inclusion in Britain, a topic of heightened importance in pandemic Britain where racist and xenophobic attacks on people of East Asian heritage have risen exponentially. Events such as ours and the work of organisation like China Exchange provide opportunities of engagement with a hope to generate better understanding of Chinatown as a rich and diverse heritage space centrally located —, geographically, culturally, and emotionally—in our city.
Author's biography:
Dr Cangbai Wang is Reader in Chinese studies from School of Humanites and co-leader of HOMELandS at the University of Westminster. He is the author of Life is Elsewhere: Stories of the Indonesian Chinese in Hong Kong (2006) and Museum Representation of Chinese Diasporas: Migration Histories and the Cultural Heritage of the Homeland (2020). His articles have appeared on leading journals such as Modern China, Asia Pacific Viewpoint and International Journal of Heritage Studies. He is the co-editor of Routledge Research on Museum and Heritage in Asia.
Latest posts by Maria Bortnovskaya (see all)