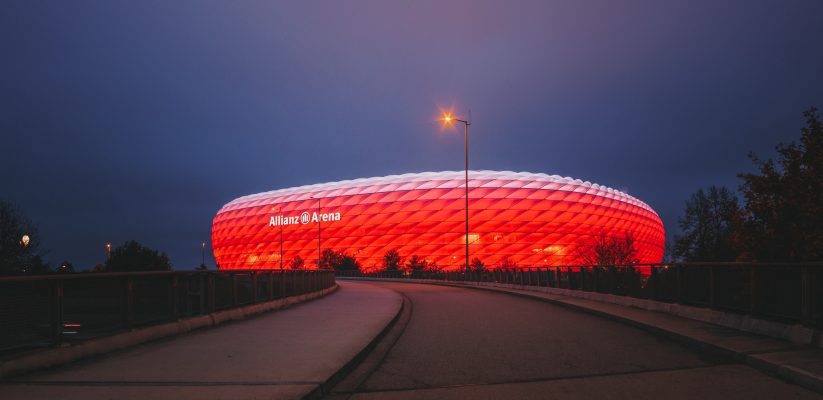 Dr Kate Graham & Dr Paul Breen
UEFA's delayed 2020 European Championship has been creating a lot of headlines this past month for reasons both positive and negative. The English Football Association's strong support for racial equality has been one very positive feature. So too, the appearance of the England players and management now reflecting the values of a modern and tolerant society shaped by diversity and acceptance of difference. Added to that, the football itself has been of a high standard too, throughout.
Unfortunately in other areas there remains a lot of work to be done in terms of creating a level playing field for everyone. LGBTQ+ supporters and their allies have strongly criticised UEFA's failure to properly address a number of issues that have arisen at these Championships. As Hungary fans watched their team dismantled 3-0 by Portugal, a few of them in the Puskas Arena unfurled a banner with an anti-LGBTQ+ message on it. Condemnation of the act was widespread and so UEFA is "investigating", but UEFA also "investigated" German goalkeeper Manuel Neuer's rainbow armband (worn in support of Pride month) and rejected a request from the Mayor of Munich to light up the Allianz Arena in rainbow colours in a show of support for LGBTQ+ fans.
UEFA's rationale for this refusal was the contested claim that support for LGBTQ+ is a political act and the rainbow flag a political symbol. Those who know the history of Pride – a riot, not a parade – would most likely disagree with UEFA's assessment here. For starters, football is saturated with political gestures, acts and symbols. As such, it is even possible to argue that the rainbow flag does not go far enough in showing commitment to a more diverse and inclusive society. It could be argued that real allies should be using the 'progress pride' flag, rather than the widely critiqued, but more common, six stripe design.
UEFA then, if committed to LGBTQ+ equality, should be pushing the cause forward rather than appearing to hinder it. Thankfully, even if such initiatives are not being actively supported in the higher echelons of football, they are gathering momentum at grassroots level.
Here in The University of Westminster on Friday 25th June 2021, we ran a conference focusing on Advancing Conversations about EDI in football. Covering a range of issues from disability to diversity and BLM to LGBTQ+, the goal of this conference was to draw together all of these various causes and identities under one banner. The 'LGBTQ+ and Gender Issues' panel was chaired by Dr Kate M. Graham, who was joined by speakers Dr Alex Culvin (Salford University), Bhavisha Ravji (from Charlton fan group Proud Valiants) and Natalie Washington (lead of the Football v Homophobia campaign). At a time when LGBTQ+ football fans are caught between being both supported and made to feel unwelcome, and when a major sporting body refuses to allow a show of support, the panel considered how LGBTQ+ fans are already being supported across the football world, from the grassroots to the professional game.
While the panel didn't address the UEFA situation directly, they did consider the role that governing bodies play in 'gatekeeping' sport for both LGBTQ+ people and women. Dr Alex Culvin started things off by interrogating the way the FA have prioritised the men's game in their response to the coronavirus pandemic. Then Natalie Washington asked us to consider whether the issues being debated about trans women in elite sport should be the same ones used to decide whether trans women can take part in grass roots sport. Central to the panel's conversations was the importance of fans supporting fans. Bhavisha Ravji pointed out the brilliant work going on at Charlton amongst fan communities. Kate Graham echoed this in talking about the importance of Brentford FC fan podcast, The Beesotted Pride of West London Podcast ran by Billy Grant, another presenter on the day, in highlighting and supporting the LGBeeTs.
What Kate specifically praised about the support Beesotted offered was the way in which it married visibility with conversation:
"As a big gay Brentford fan, for me visibility is most meaningful when paired with conversation and education. There's a difference between throwing things out into the world and hoping they start conversations and actually managing or staging those conversations."
A consideration of UEFA actions at the Euros might leave those of a cynical bent noting the way in which, once again, LGBTQ+ rights are being weaponised in the service of an international politics of development (see the work of Dr Rahul Rao or Westminster's own Dr Olimpia Burchiellaro), and the ways in which singular moments of visibility might trump meaningful conversation. But there is also something hugely meaningful in watching cis-straight people show up and support LGBTQ+ communities. Following the recent England victory over Germany in the last 16 of the Euros, Jordan Henderson retweeted a non-binary England fan whose original tweet celebrated their positive and supportive trip to Wembley whilst "in full make up and [being] overtly queer".
"[G]reat to hear you enjoyed the game as you should", Henderson tweeted, "[n]o one should be afraid to go and support their club or country because football is for everyone no matter what. Thanks for your support, enjoy the rest of the Euros."
That's a powerful moment. So the question then becomes one of how LGBTQ+ fans and sportspeople have meaningful representation on, and input into, governing bodies and how can we facilitate meaningful visibility that includes, at its core, conversation. Here at Westminster on 25th June we began those conversations. We look forward to advancing them in the future because just like the Euros themselves, there's still a long way to go in the game and the fight for true equality for all.
Latest posts by Maria Bortnovskaya (see all)