On the 27th of February, all Humanities second-year undergraduate students took part in the enriching Humanities Hackathon. Amazing people from a variety of industries and charities such as LVMH, FT Live, Black Lives in Music, WaterAid and Hallmark Cards attended the event.
Writing as a second-year student myself, let me tell you about the day….
Starting at 10am, students made their way to the historic Regent Street Cinema where we were introduced to the different companies. This allowed us to get an insight of what each person does and how they got to that position; it was quite encouraging to hear their stories and what they studied at university. The next step was to break out into our cross-disciplinary teams.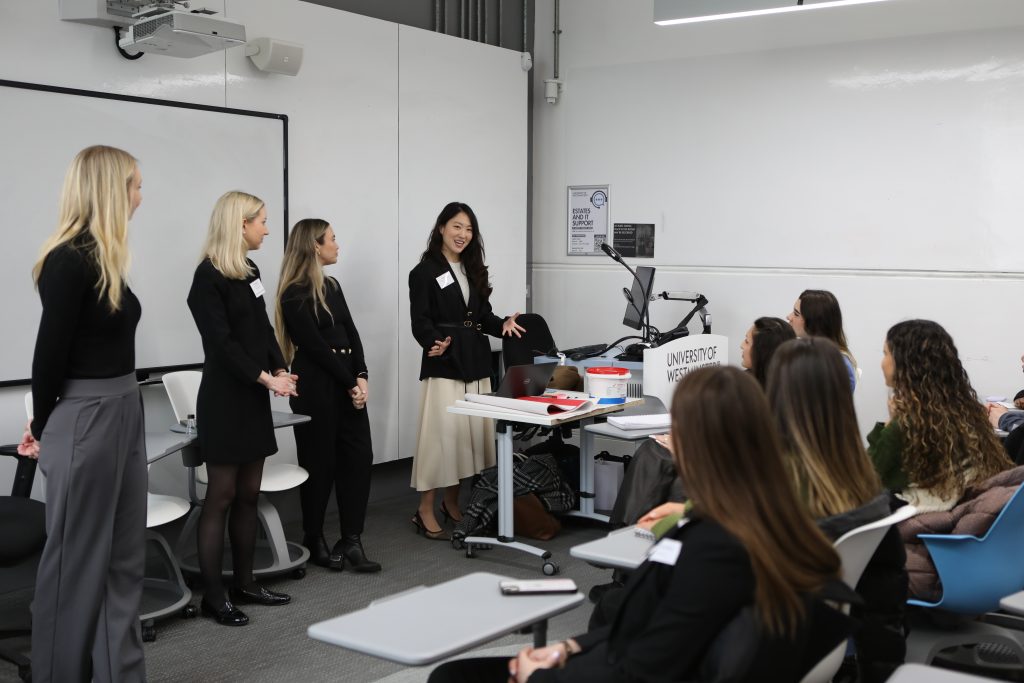 Each group was given a real-world brief by their organisation that they had to complete and, in doing so, create a pitch to present to the visitors. In the end, a winner would be selected from the individual companies, who would then compete against each other in the Grand Final, on the stage of the Regent Street Cinema, to become the overall winner of the Humanities Hackathon.
Although my team lost, I was not sad but  proud of the teamwork we all had and the feedback we received. At the end of the day, we were all winners as we were able to leave with great experiences, new skills, professional connections and new friends from different sections of the Humanities department.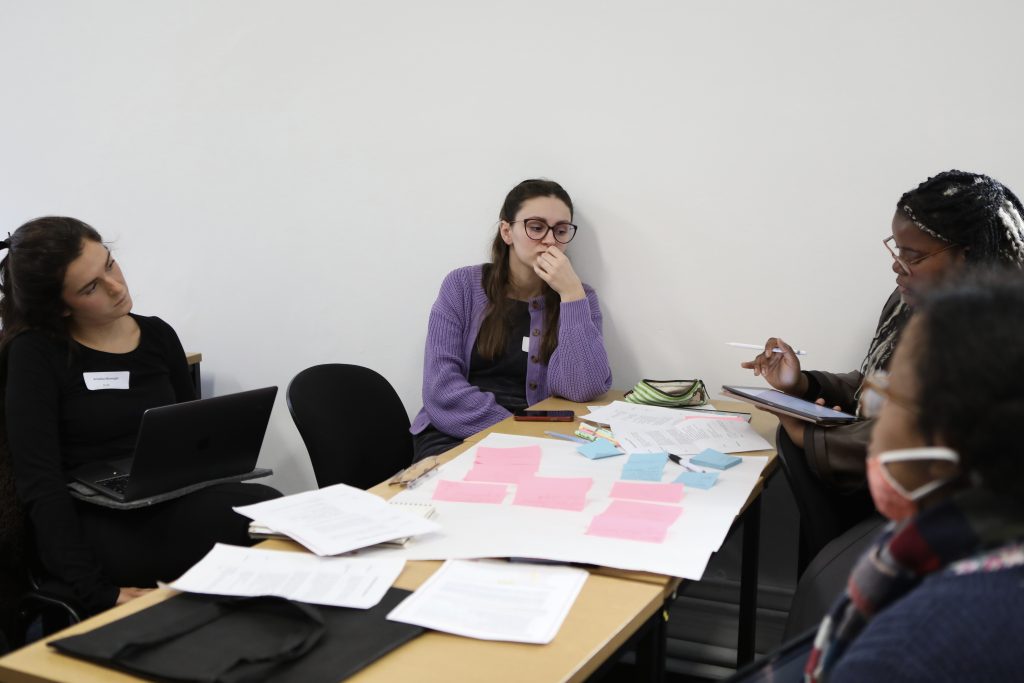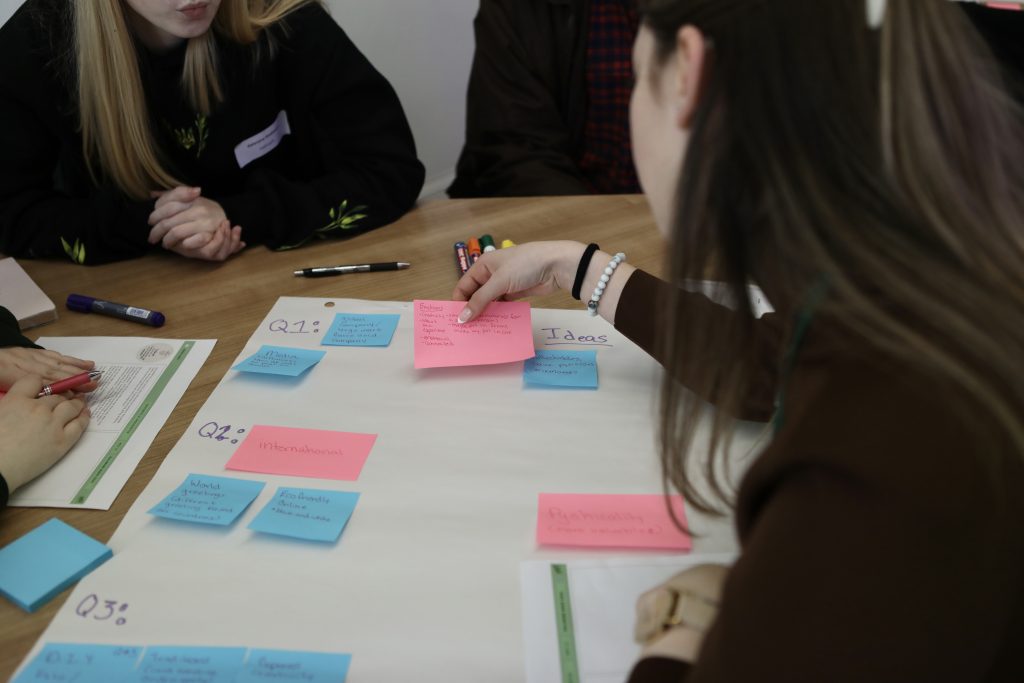 It was encouraging to say the least. We were all able to explore how our areas of study could support us in the workplace. This experience allowed us to gain an immense amount of transferable skills along with great connections to help us in the future. 
When asking other students what they thought the highlight of the Hackathon event was, I was met with a lot of positive feedback. The majority, like myself, enjoyed the opportunity to talk with various employees from different factors such as charities, high-end fashion, event management, sales and music.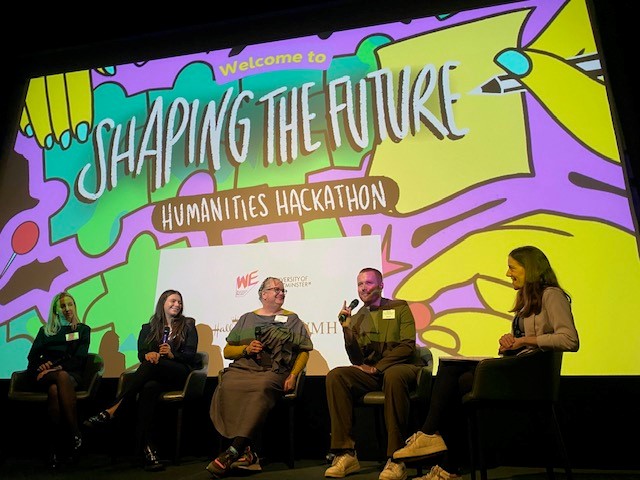 The overall winners of the Humanities Hackathon were from the Hallmark Cards team. They created an impressive marketing strategy honouring the anniversary of the company and bringing Hallmark into the 21st century through tailored commerical use of AI. The group showcased amazing pitching skills and allowed us to see the thought process of why they had chosen to do things a certain way. It was a prize well deserved and a difficult decision considering the other great pitches that were chosen by LVMH, FT Live, Black Lives in Music and WaterAid.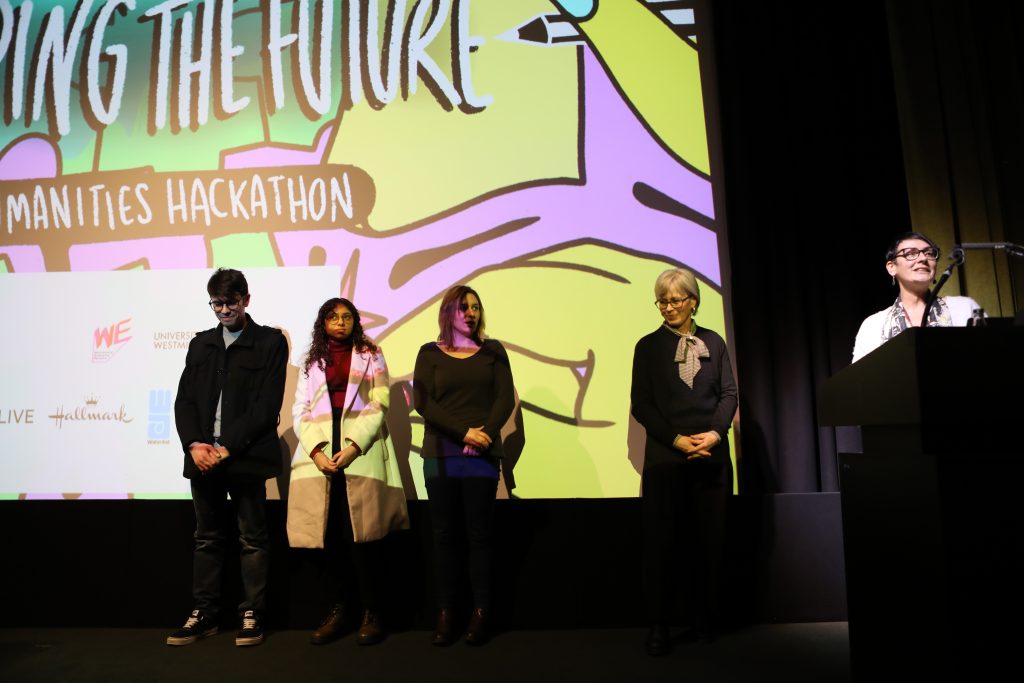 Student Testimonials 

"The hackathon was a great opportunity to make connections"  and "hear about how the people from the organisations got into their roles, especially as a lot of them studied Humanities" 

"I learnt that I am better at marketing than I thought" and "how I can use poetry to promote an idea"

"Working as a team helped me learn a lot of new characteristics, have more of a creative mind … " 

"It exposed me to possible tasks and challenges I may find in the workplace"

Students felt they developed "Active Listening; Information management; Pitching; Public speaking; Networking; Teamwork; Understanding professional briefs; Time management; Problem-solving; Leadership; Creative thinking"

All in all, taking part was "a rewarding experience" and "a great opportunity to gain confidence"

"It was so fun and you learned so much; it was brilliant"

"I am proud that I challenged myself" and "when I put in the effort I can achieve anything"