As students, we may not see the importance of the UCU (University & College Union) strikes. We normally view them as a small break where we rest but that is far from the truth. All the questions as to why we have the strikes and why we are relevant to helping are answered below in the blog. The main thing that we must not forget is that our lecturers are doing this for us and our education.
What are the strikes for?
These national strikes have been happening for more than a decade and they ask for four main things:
Fairer pay
More manageable/transparent workloads
Greater equality
An end to casualisation and precarious contracts
Jo Grady from the UCU explained that "70,000 staff will walk out and make clear that they refuse to accept falling pay, cuts to pensions and insecure employment"
The Guardian newspaper makes clear how "UCU's demands include a pay rise in recognition of the cost-of-living crisis, after this year's 3% increase, and an end to insecure contracts"
As we are aware, the teachers do so much for us to grow as people and in the professional industry. Therefore, as students, our understanding for the reasons why the strikes happen has grown.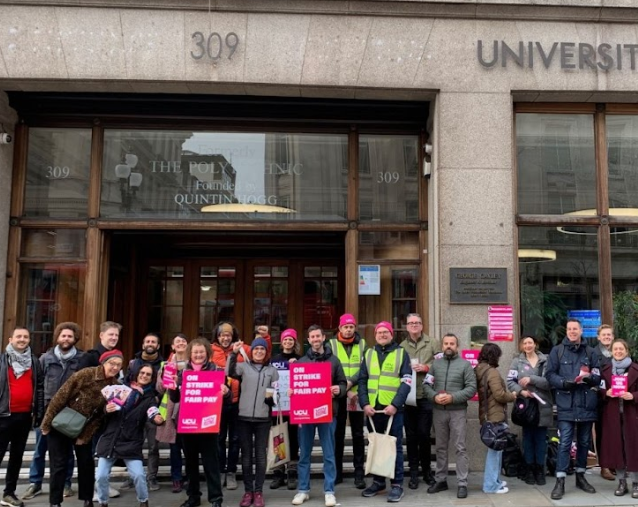 How and why the students should help
Alvaro Urrea Murcia, a third-year BA Translation student in the School of Humanities, who took part in the latest UCU strikes, gave me an insight to why he joined the strikes and to why he believes more students should join the strikes.
Alvaro Urrea Murcia said that he "felt compelled to show his support as he is aware of the amount of effort required from the staff on a regular basis". His mother is also a teacher who spent most of her time dedicating it to students' education.
In light of the strike that took place, he deems it was successful in getting attention that was needed; however, we have a long way to go before changes are implemented. Therefore it is necessary for us all to carry on.
Alvaro raised the spirit and the morale of the people that were on the picket line with his "trusty ukulele" and freshly baked cookies.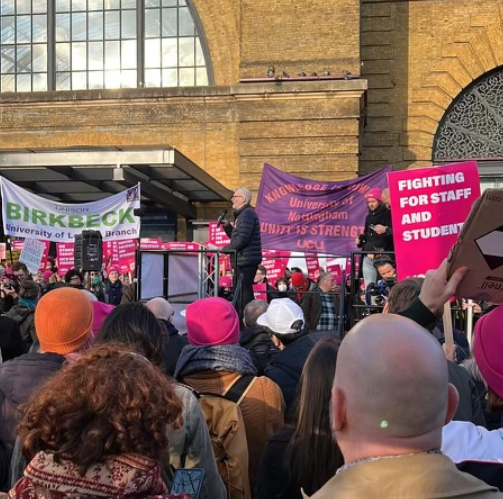 Despite the UCU members requesting for their unpaid strike-day wages to be donated to the Student Hardship Fund, and being ignored, they continue to fight. After all, better working conditions today will mean better working conditions tomorrow for us when we graduate. It is important that we come together to show our support for the lecturers who always go above and beyond in our best interest. Although they are still fighting for changes to be made, this does not alter the amount of effort they put into every lecture and every seminar.
After speaking to multiple students, I can say that we are extremely grateful for what our lecturers do, despite the challenges facing them.
To find out more about the strikes and the Union, go to this website to see how you can help https://www.ucu.org.uk/
By Tamara Mpofu-Manyanda